US blacklists 4 Myanmar military chiefs
The military in Myanmar has denied accusations of widespread abuses and says its actions were part of a fight against terrorism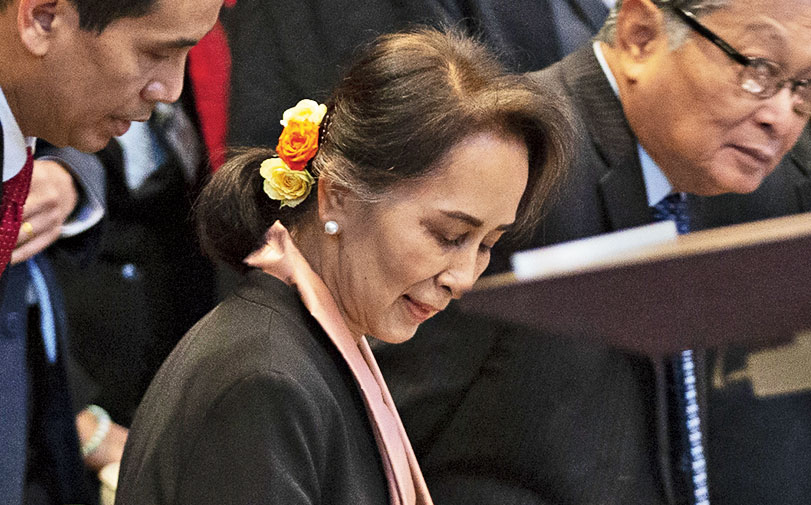 ---
---
The US on Tuesday blacklisted four Myanmar military leaders, including the commander-in-chief, in the toughest action taken yet by Washington for alleged human rights abuses against the Rohingya and other minorities.
The sanctions targeted the commander-in-chief of the Myanmarese military, Min Aung Hlaing, on the same day that Myanmar's leader, Aung San Suu Kyi, attended the first day of hearings in a genocide case against Myanmar at the UN's highest court.
A 2017 military crackdown in Myanmar drove more than 730,000 Rohingya Muslims to flee to Bangladesh. UN investigators have said Myanmar's operation included mass killings, gang rapes and widespread arson and was executed with "genocidal intent".
The military in Myanmar has denied accusations of widespread abuses and said its actions were part of a fight against terrorism.
The US treasury department said in a statement on Tuesday Burmese military forces had committed "serious human rights abuse" against ethnic minority groups in Myanmar and that Min Aung Hlaing's forces were responsible for the 2017 military crackdown.
"During this time, members of ethnic minority groups were killed or injured by gunshot, often while fleeing, or by soldiers using large-bladed weapons; others were burned to death in their own houses," the statement said.
Washington's sanctions also targeted Min Aung Hlaing's deputy, Soe Win, and two brigadier generals, Than Oo and Aung Aung, freezing any US assets they have and prohibiting Americans from doing business with them.
The four generals, who were previously barred from entering the US in July, are not known to have assets in the US. The US action falls short of reimposing economic sanctions on Myanmar.