US opens online applications for migrants at Mexican border
Asylum seekers will now be able to apply directly to the US Customs and Border Protection agency using an app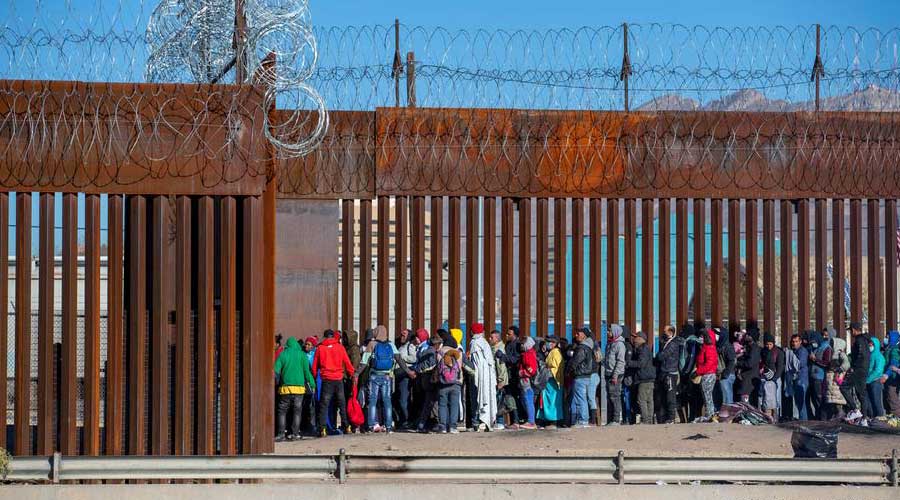 The number of migrants arriving at the US-Mexico border has increased in recent months.
Deutsche Welle
---
Published 13.01.23, 10:02 AM
|
---
The United States launched an online system on Thursday that allows migrants at the border with Mexico to apply for asylum online.
The app, called CBP One, has been available with limited functionality in English and Spanish since 2020.
But now, the Biden administration has expanded the system so that migrants in central and northern Mexico can upload their biographical information and a photo to request an appointment at eight border crossings in Texas, Arizona and California.
Border bureaucracy to be streamlined
The expanded app rollout comes amid the Biden administration's overhaul of immigration protocols.
Since March 2020, immigration has been restricted under Trump-era COVID measures known as Title 42.
Critics say the restrictions are no longer necessary to protect public health, but the rules will remain in place at least until the Supreme Court makes a final judgment later this year.
Under this system, asylum seekers had to prove exceptional circumstances — such as having a disability, being pregnant, or facing the threat of violence — and navigate an opaque network of churches, attorneys and migrant shelters in order to receive an exemption to the Title 42 rules.
The expansion of CBP One will allow these migrants to directly lodge their application with the US Customs and Border Protection agency ahead of time.
Separately, the Biden administration expanded Title 42 migration restrictions last week to expel asylum seekers coming from Cuba, Haiti, Nicaragua and Venezuela.
Migrants report mixed results
DW's Washington bureau chief Ines Pohl spoke with migrants at a camp on the US-Mexican border and found that many didn't have smartphones to use the app in the first place.
Those who did have smartphones said the app didn't always work, she said.
Some staff at migrant shelters told the Associated Press that the app's new functionality has opened up clearer pathways for many prospective migrants, while others said its low-key and unexpected launch caused even more confusion for asylum seekers.
Priscilla Orta, an attorney at migrant advocacy service Project Corazon in Texas' Rio Grande Valley, also described a feeling of "utter and complete confusion."
Authorities in the Mexican border city of Tijuana said they would expand internet connectivity at three locations and train officials to assist migrants with their applications.