UN report seeks action on Myanmar for Rohingya refugee crisis
UN cited the slaughter in Min Gyi as evidence that the army committed 'the gravest crimes under international law'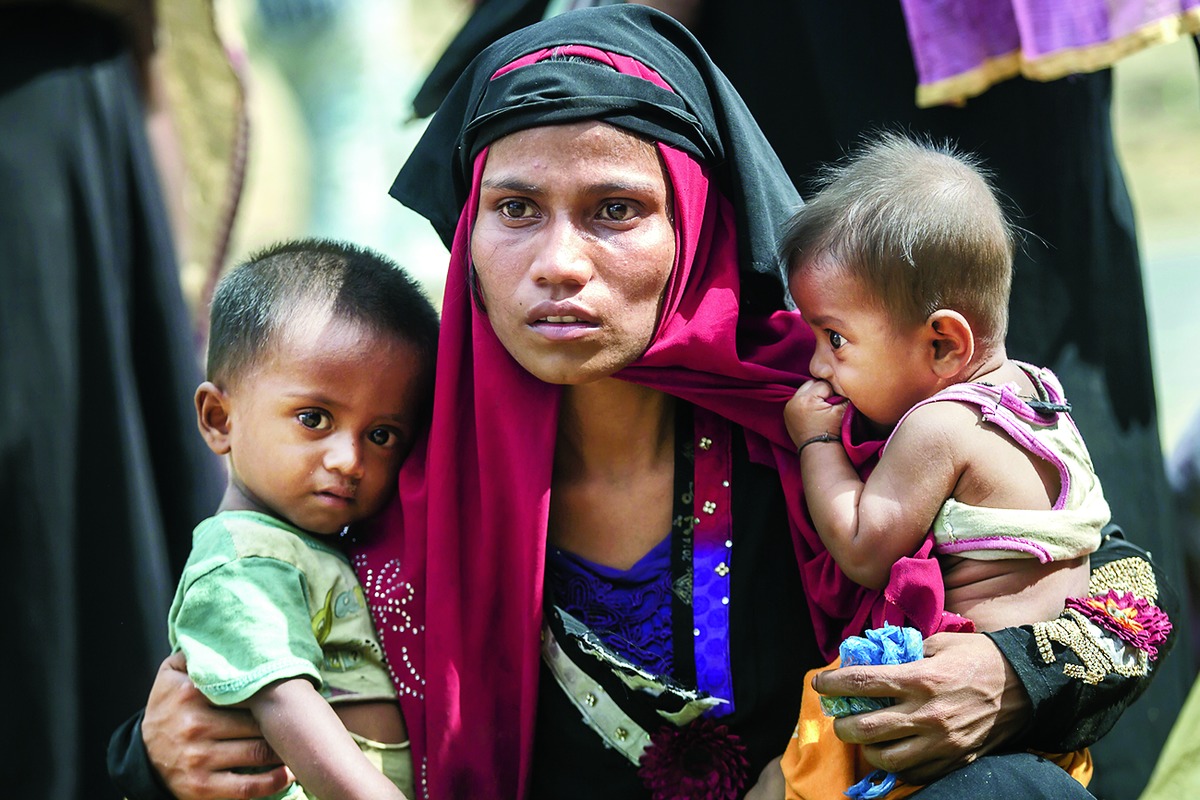 ---
Geneva
|
Published 18.09.18, 06:30 PM
|
---
Geneva: Catching up with villagers from Min Gyi who had escaped the Myanmar Army's assault on their homes, the soldiers first killed all the men, shooting them and then methodically slitting the throats of those who lingered. Then they turned on the women and children.
A UN Fact Finding Mission report on Tuesday cited the slaughter in Min Gyi, in Myanmar's western state of Rakhine, as evidence that the army committed "the gravest crimes under international law" in clearance operations a year ago targeting the country's Rohingya Muslim minority.
In Min Gyi, troops shot some of the children, snatched infants from their mothers, throwing some into the river to drown and tossing others onto a fire. They then led the women and girls back to their village to be robbed and raped. Many were stabbed, others were mutilated or shot. Soldiers locked some women along with old men and young children in houses that they set ablaze.
The three-person UN panel named Myanmar's army chief, Senior Gen. Min Aung Hlaing, last month as one of six top commanders who should stand trial in an international court for genocide and crimes against humanity.
The panel's 444-page report, released on Tuesday, is one of the longest ever produced by a UN human rights inquiry. It chronicles in excruciating detail the atrocities that drove more than 750,000 Rohingya Muslims to flee into neighbouring Bangladesh and on which it based the charge of genocide.
The panel has called on the UN Security Council to refer Myanmar to the International Criminal Court or set up an international tribunal to prosecute those, including the army chief, identified as responsible for the violence.
It further urges the Security Council to impose an arms embargo and to establish targeted individual sanctions such as travel bans and asset freezes.
Unusually for a human rights investigation, the report went further to call for an overhaul of the military, known as the Tatmadaw, and constitutional reforms to end its political dominance.
The panel said that the Tatmadaw's leaders should be replaced, the military placed under civilian oversight, and the military's grip on parliament by controlling a quota of seats abolished.
"Any engagement in any form with the Tatmadaw, its current leadership and its businesses is indefensible," the panel said.
At least 750 villagers were killed in Min Gyi village, the panel said, citing credible testimony collected in the course of 875 interviews with victims and witnesses.
In all, at least 10,000 people are thought to have been killed in clearance operations that started in August last year.
New York Times News Service