Ukrainians alarmed as troops mass on their doorstep
According to a few analysts Moscow intends to invade eastern Ukraine given the likely backlash at home and abroad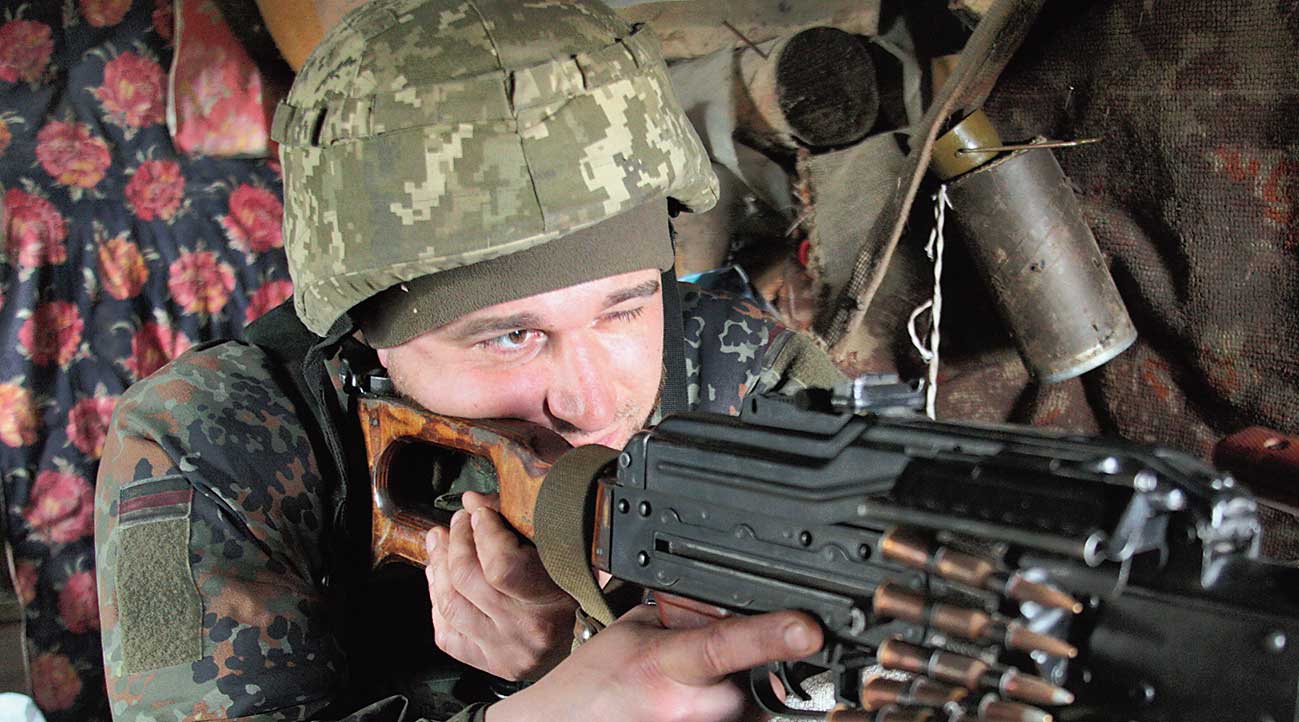 ---
---
There are the booms that echo again, and parents know to tell their children they are only fireworks. There are the drones the separatists started flying behind the lines at night, dropping land mines. There are the fresh trenches the Ukrainians can see their enemy digging, the increase in sniper fire pinning them inside their own.
But perhaps the starkest evidence that the seven-year-old war in Ukraine may be entering a new phase is what Captain Mykola Levytskyi coast guard unit saw cruising in the Azov Sea just outside the port city of Mariupol last week: a flotilla of Russian amphibious assault ships.
Since the start of the war in 2014, Russia has used the pretext of a separatist conflict to pressure Ukraine after its Westward-looking revolution, supplying arms and men to Kremlin-backed rebels in the country's east while denying that it was a party to the fight.
Few western analysts believe the Kremlin is planning an invasion of eastern Ukraine, given the likely backlash at home and abroad.
But with a large-scale Russian troop buildup on land and sea on Ukraine's doorstep, the view is spreading among officials and wide swathes of the Ukrainian public that Moscow is signalling more bluntly than ever before that it is prepared to openly enter the conflict.
"These ships are, concretely, a threat from the Russian state," Captain Levytskyi said over the whir of his speedboat's engines as it plied the Azov Sea, after pointing out a Russian patrol boat stationed six miles offshore. "It is a much more serious threat."
Many Ukrainian military officials and volunteer fighters say that they still find it unlikely that Russia will openly invade Ukraine, and that they do not see evidence of an imminent offensive among the gathered Russian forces. But they speculate over other possibilities, including Russia's possible recognition or annexation of the separatist-held territories in eastern Ukraine.
Ukrainians are awaiting President Vladimir V. Putin's annual state-of-the-nation address to Russia on Wednesday, an affair often rife with geopolitical signalling, for clues about what comes next. "I feel confused, I feel tension," Oleksandr Tkachenko, Ukraine's culture and information policy minister, said.
Tkachenko listed some invasion scenarios: a three-pronged Russian attack from north, south and east; an assault from separatist-held territory; and an attempt to capture a Dnieper River water supply for Crimea.
Russia, for its part, has done little to hide its build-up, insisting that it has been massing troops in response to heightened military activity in the region by Nato and Ukraine.
Ukrainian officials deny any plans to escalate the war, but there is no question that President Volodymyr Zelensky has taken a harder line against Russia in recent months.
Zelensky has closed pro-Russian television channels and imposed sanctions against Putin's closest ally in Ukraine. He has also declared more openly than before his desire to have Ukraine join Nato, a remote possibility that the Kremlin nevertheless regards as a dire threat to Russia's security.
Interviews with frontline units across a 150-mile swath of eastern Ukraine in recent days underscored the fast-rising tensions in Europe's only active armed conflict. Officials and volunteers acknowledge apprehension over Russia's troop movements, and civilians feel numb and hopeless after seven years of war.
New York Times News Service