UK, EU agree on draft Brexit deal
I'm confident that this takes us significantly closer to delivering on.... the referendum: May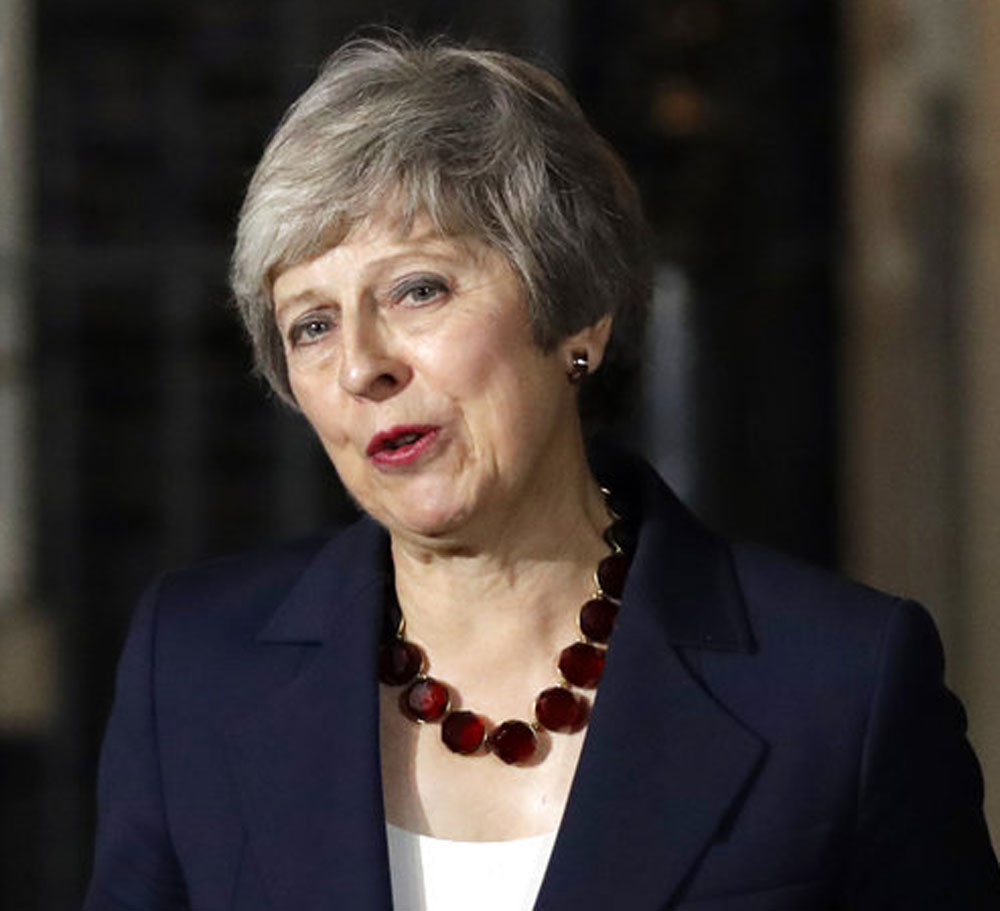 ---
|
London
|
Published 14.11.18, 10:54 PM
---
British Prime Minister Theresa May hailed her draft EU divorce deal on Wednesday but must convince ministers to back her plan amid open hostility from some of her own members of parliament who say it threatens the UK's unity.
Her minority government means May is the weakest British leader in a generation, yet she must try to get her Brexit deal, struck after more than a year of talks with the EU, approved by parliament before leaving the bloc on March 29, 2019.
"I'm confident that this takes us significantly closer to delivering on what the British people voted for in the referendum," May told parliament. Britons voted 52-48 per cent in favour of leaving the EU in 2016.
The Daily Telegraph newspaper reported that two ministers who strongly supported Brexit will quit.
May's plan is an attempt to forge a balance between those who want Britain to maintain close links to the world's biggest trading bloc while having full control over issues such as immigration and judicial oversight.
"We will take back control of our borders, our laws and our money, leave the Common Fisheries Policy and the Common Agricultural Policy, while protecting jobs, security and the integrity of the UK," May said of the deal.
But Brexit campaigners in May's Conservative Party, which for three decades has been divided over Europe, said it was a surrender to the EU and they would vote it down.
The Northern Irish Democratic Unionist Party which props up May's government, said it would not back any deal that treated the British province differently from the rest of the United Kingdom. Opposition Labour Party leader Jeremy Corbyn called it a "botched deal".