Beauty of Aussie wildlife
Tune in to the chilled out vibes of Aussie Wildlife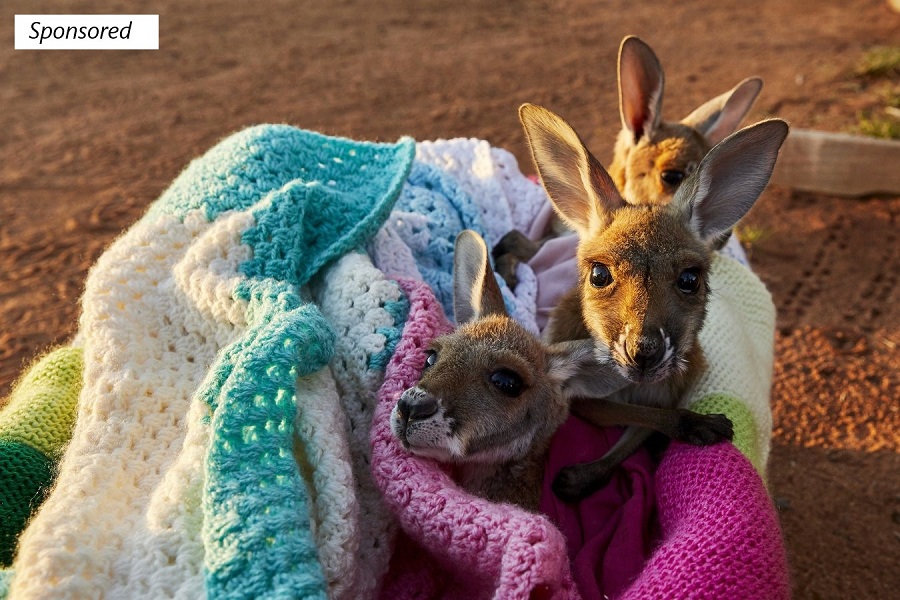 ---
---
It is no secret that Australia is famous for its amazing wildlife experiences. It is incredibly unique, with many species found nowhere else in the world. While zoos and wildlife parks offer great opportunities to see animals up close, there are also plenty of other places to see Australian animals in their natural habitats. You can watch Tasmanian devil's play-fight, spot kangaroos relaxing by the beach, get a photo with a quokka and, if your nerves are up to it, get nose to nose with a whale shark. Here's a glimpse into the lives of these adorable animals.
Yes! Give me more belly rubs – Wolverine
Wolverine the koala, who lives at Queensland's Currumbin Wildlife Sanctuary, lives a 'no worries' lifestyle. His favorite way to unwind? A nice, long belly scratch.
No worry! a tight virtual hug for you
All we need is love and more love! The Kangaroo Sanctuary in Alice Springs is where dozens of orphaned kangaroos are rescued and rehabilitated and all they have is cuddles to give us!
Relax! Let's float all-day
There's nothing like gently floating in the calm ocean current to put your mind at ease. With 17 different beaches surrounding Great Keppel Island in the Southern Great Barrier Reef, this soothing sea turtle has her pick her favorite swim spots.
Snoozing... That's what we do!
This cozy little quokka from Western Australia's Rottnest Island reminds us of what most of us do every morning.
Let loose like these cute & adorable sea lions
The underwater antics never stop in South Australia's Port Lincoln. The Eyre Peninsula is full of unique wildlife experiences, one of which is the chance to dive into the deep blue sea with these playful sea lions.
Inspiration: Be super active like this wombat
After a long boring day, it is quite impossible to keep calm and watch others. And nobody knows
that better than this southern hairy-nose wombat at The Kangaroo Sanctuary in Alice Springs.
Intrigued? Find out more about Australia's unique wildlife here.