Trump tests negative for coronavirus
The US President had come in contact with multiple people who later tested positive for the virus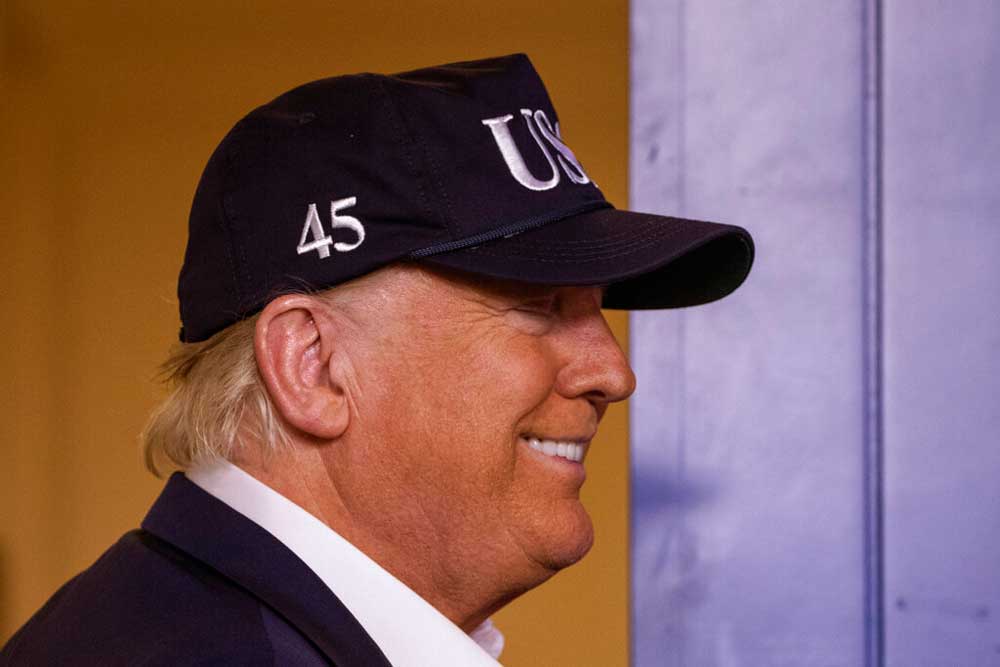 ---
Washington
|
Published 15.03.20, 11:45 AM
|
---
US President Donald Trump tested negative for the coronavirus, the White House physician said on Saturday, a week after having contact with multiple people who days later tested positive for the virus.
"This evening, I received confirmation that the test is negative," the physician, Sean P. Conley, said in a statement. "The president remains symptom free."
The announcement of a negative test result capped a week of uncertainty about the status of Trump's health, as he decided not to quarantine himself and shook hands with chief executives who visited the White House and held meetings with administration officials working in the West Wing.
Trump revealed earlier in the day that he had been tested and was awaiting results, a little more than 12 hours after the White House physician said that because the President had no symptoms, a test was not necessary.
The result was released hours after Ronna McDaniel, the chairwoman of the Republican National Committee, said she was quarantining at home and awaiting results after experiencing flulike symptoms. McDaniel had attended a fundraising event last Friday night at Mar-a-Lago, where she introduced Trump.
On Saturday, Trump's almost casual admission at a White House news conference of his decision to get tested — not because of his interactions with Brazilian officials who later tested positive for the virus, but because of news media coverage — raised more questions than it answered.
Conley issued a letter at 11.55pm on Friday acknowledging that while the President interacted with at least two people who later tested positive for the coronavirus, he was not recommending home quarantine, and "testing for COVID-19 is not currently indicated".
In his follow-up statement on Saturday, Conley said that on Friday night, "after an in-depth discussion with the president regarding COVID-19 testing, he elected to proceed".
"I decided I should based on the press conference yesterday," Trump said on Saturday. At his news conference a day earlier, the President was pressed repeatedly about whether he would be tested after interacting with a Brazilian official who tested positive for the virus just days after the two men met in Florida. "People were asking, did I take the test," he said.