Rabindranath Tagore's London house up for sale
Property in which the Bengal government had shown interest is valued at Rs 27crore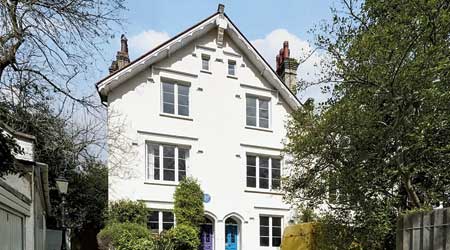 The semi-detached house (left) where Rabindranath Tagore stayed during a visit to London in 1912
Telegraph picture
---
London
|
Published 20.09.21, 01:52 AM
|
---
Mamata Banerjee will have to move with lightning speed if the Bengal government is serious about acquiring the London house where Rabindranath Tagore stayed during a memorable visit to the city in 1912.
The property in the Vale of Hampstead, an exclusive and leafy corner of north London, has a "Blue Plaque" to denote its historic significance and has just come on the market at £2,699,500 (Rs 27.3 crore). This is not unreasonable judging by London prices and location.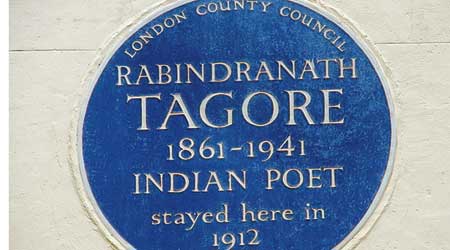 During her debut trip to London in 2015, the Bengal chief minister had said: "My government is keen to buy the house where Tagore lived. Tagore is our pride. It is a private property and, therefore, I have asked our high commissioner (Ranjan Mathai at the time) to see if we can strike a deal."
The property was not for sale at the time — now it is.
Mamata is certainly conscious of Indian connections to London properties. In 2017, she visited London and put up a Blue Plaque commemorating Sister Nivedita's stay at 21 High Street, Wimbledon, southwest London.
A Blue Plaque is a round blue notice attached to the facade of a London building to show that a famous person once lived there.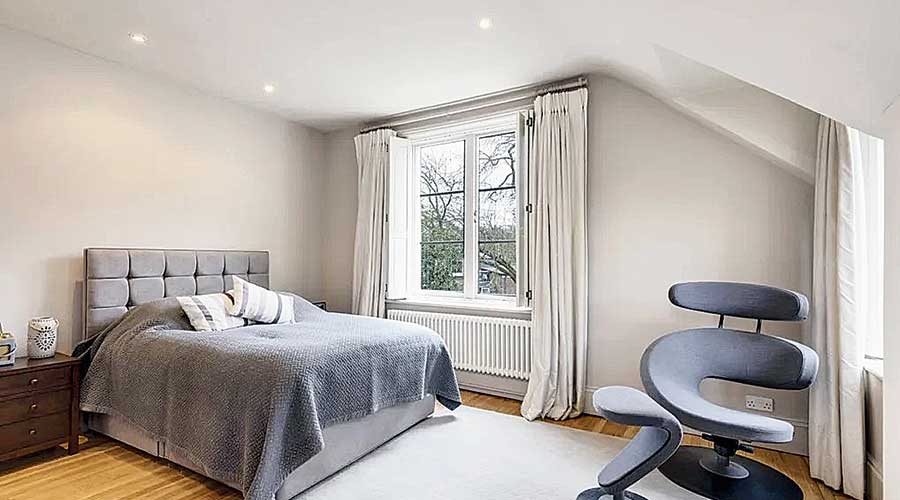 Among other Indians who have merited Blue Plaques are Mahatma Gandhi, Swami Vivekananda, Jawaharlal Nehru, Vallabhbhai Patel, Sri Aurobindo, Bal Gangadhar Tilak, V.D. Savarkar and V.K. Krishna Menon.The Tagore plaque reads: "Rabindranath Tagore. 1861-1941. Indian poet stayed here in 1912."
On how to buy the property, the advice on Sunday morning from Indian-born British industrialist Swraj Paul was: "It's a great idea, best done either through the Government of India or West Bengal."
Swraj, who hosted Mamata to tea at his apartment in 2015, added: "Tagore was Indian, Tagore was Bengali, we are very proud of him. She could also set up a committee of Indians which I would be happy to join."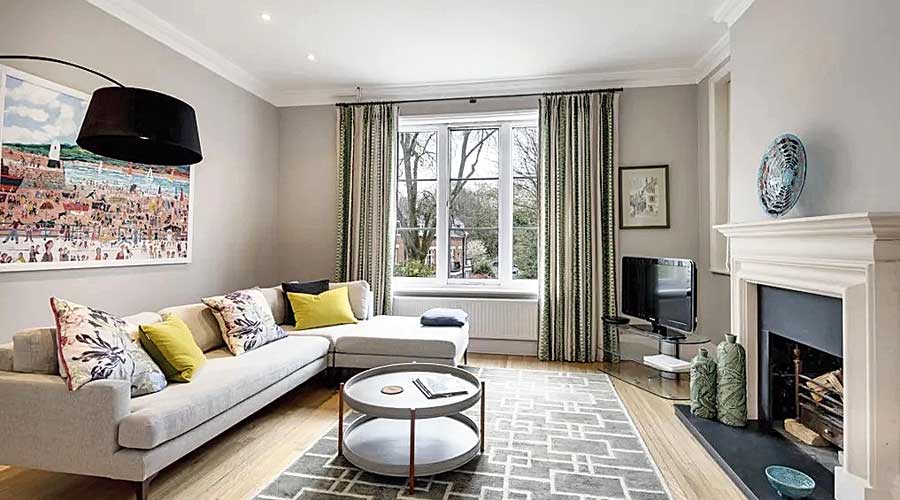 Sangeeta Datta, the filmmaker and writer on Tagore, Satyajit Ray and cinema, said: "From my place the Tagore house is a 15-minute walk."
Datta, who has just flown back on the Calcutta-London direct Air India flight that has started operating a weekly service, added: "Culturally it's very important. Every Bengali who comes to London goes to see it."
Property prices in Britain, and in London especially, are currently buoyant but if Mamata acts expeditiously she could pull off the deal. For someone like Lakshmi Mittal — a St Xavier's, Calcutta, boy and the world's number one steel magnate — £3m wouldn't qualify even as loose change.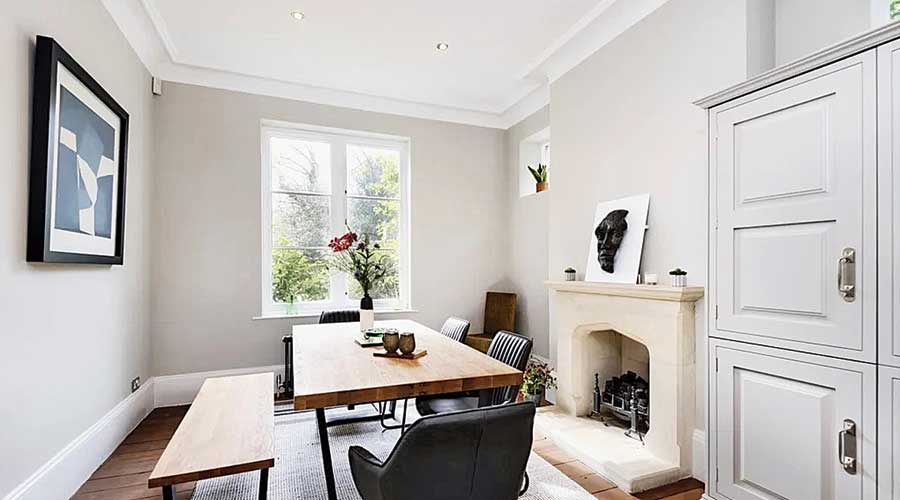 Philip Green, of estate agents Goldschmidt & Howland, who are handling the sale, said: "This property's brilliant location and spacious interior make it the perfect home for a growing family. Hampstead Heath is a stone's throw away, there are great transport connections and the friendly Hampstead village has many boutique shops, cafes and restaurants."
Blue Plaques were once erected by the (Royal) Society of Arts, the London County Council and the Greater London Council but are now the responsibility of the English Heritage Trust.
Giving the history of the house, the trust says: "Number 3 Villas on the Heath was Tagore's home for a few months in the summer of 1912, during his third visit to England. The lodgings were found for him by the artist and writer Sir William Rothenstein, who lived nearby at 11 Oak Hill Park (now demolished).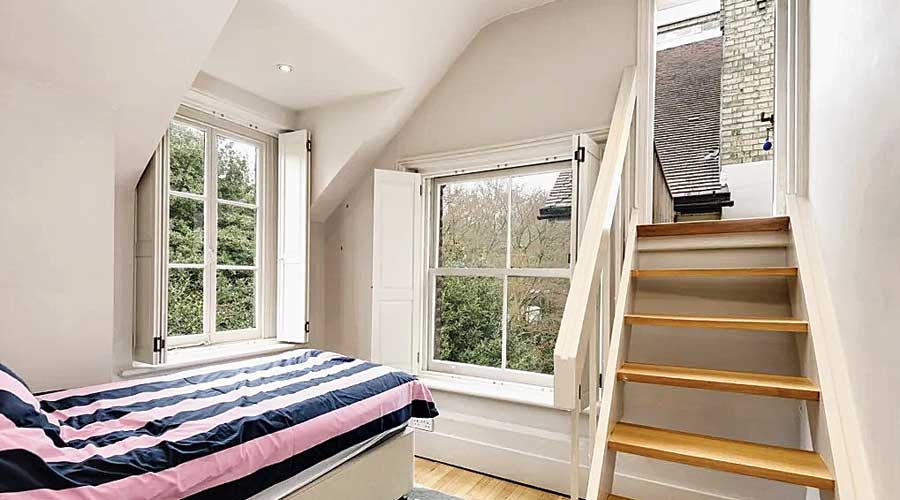 "While at number 3, Tagore showed the Gitanjali collection to Rothenstein, who was so impressed he sent it to W.B. Yeats. On 7 July 1912 at Rothenstein's house Yeats read the songs to an entranced audience that included Alice Meynell and Evelyn Underhill. Tagore told a friend that 'people here have taken to my work with such excessive enthusiasm that I cannot really accept it'. He subsequently won the 1913 Nobel Prize for Literature for the collection, the first non-European to do so."
The trust adds: "He later toured extensively, travelling as far afield as Japan, America and Iraq. At these talks he spoke against war and nationalism, promoted pan-Asianism, raised awareness of India's spiritual heritage and laid out his aesthetic and educational philosophy.
"Tagore renounced his 1915 knighthood in protest at the Amritsar massacre of 1919, when troops of the British Indian Army fired rifles into a crowd of Indians, who had assembled for a peaceful protest."
The estate agents also play up the Tagore link in describing the "3-bedroom house for sale".
"Located in the quiet enclave, surrounded by Hampstead Heath this stylish Grade II listed Victorian Villa built circa 1863 with blue plaque recording the residence of Rabindranath Tagore in 1912 one of the most influential figures in Indian literature and culture," they begin.
"A poet, essayist and campaigner and Nobel Prize winner for Literature."
Goldschmidt & Howland go on: "The house has been beautifully refurbished with stunning interiors and offering a wonderful rare triple aspect. A staircase leads to a wonderful roof terrace with Heath and rooftop views. Past residents in the Vale include D.H. Lawrence, Stella Gibbons, Compton Mackenzie and Edgar Wallace."