Sweden introduces curbs as cases rise
Public health officials have asked residents to postpone large private gatherings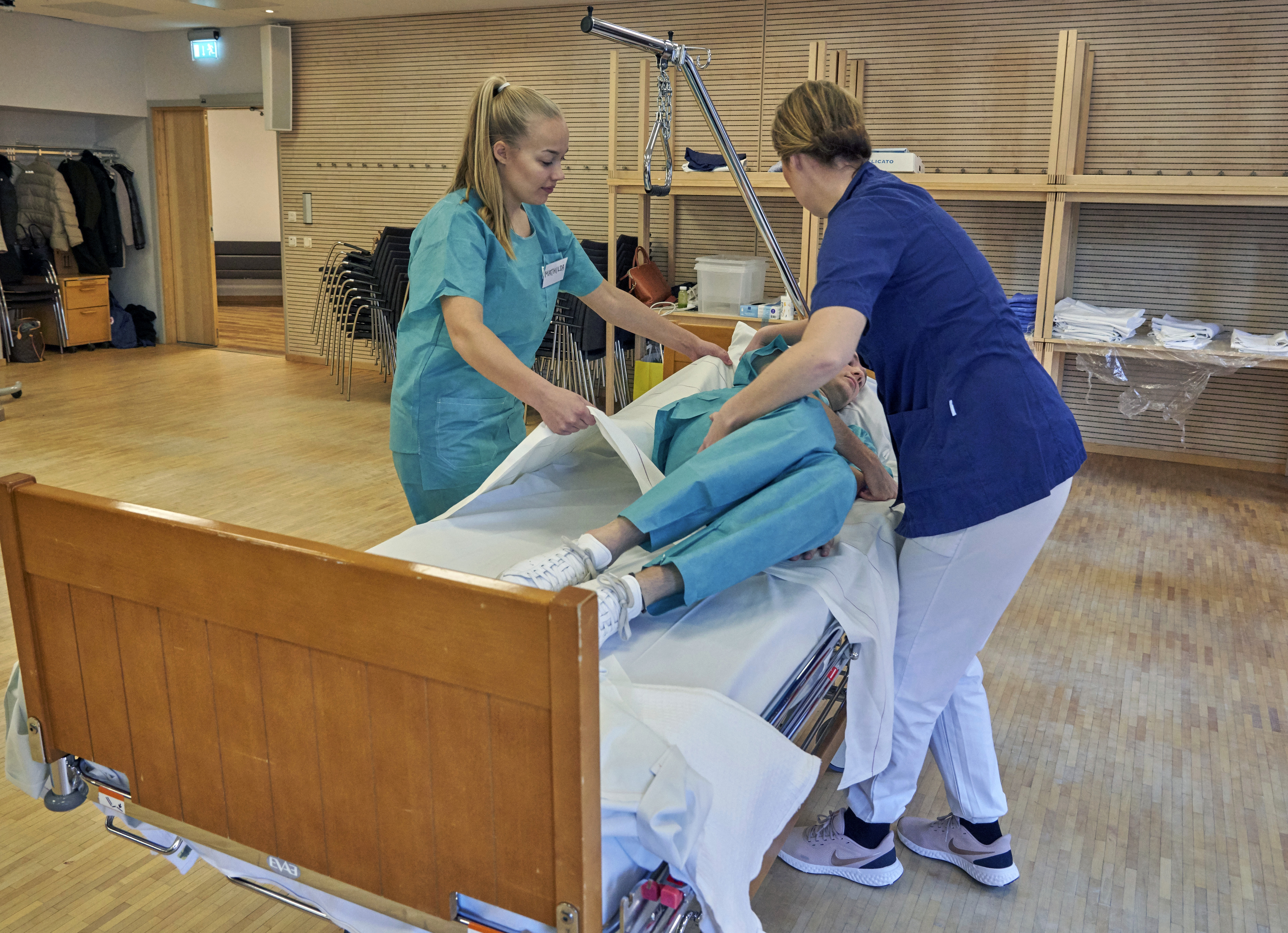 Former Scandinavian Airlines flight attendants learn basic skills on to assist in nursing homes and hospitals due to the coronavirus outbreak, in Stockholm
(AP photo)
---
New York
|
Published 03.04.20, 09:10 PM
|
---
Sweden drew attention in recent weeks for its unorthodox approach to the coronavirus outbreak, a holdout to the strict isolation measures being implemented across much of Europe.
But as the outbreak spreads in Sweden — with more than 500 new cases a day, some 430 people in intensive care units, and confirmed infections in several nursing homes — the public health agency has ramped up its recommendations to limit gatherings. The measures come as the country has "unfortunately reached a new level of new cases," Anders Tegnell, a government epidemiologist, said on Thursday.
Public health officials have asked residents to postpone large private gatherings like weddings, baptisms and funerals.
Ski lift operators were urged to close the slopes, something the country had initially resisted. Officials have urged people to stay home if they're sick, work from home if they can and refrain from using public transportation during rush hours.
"It's time for self-discipline," Prime Minister Stefan Lofven said on Thursday, urging people to stay home over the Easter break.
The government last week banned public gatherings of more than 50 people, down from the earlier limit of 500.
But Dr Bjorn Olsen, an infectious disease specialist who is critical of Sweden's soft approach, said the numbers
on what constituted an appropriate sized group had been "pulled out of the air".
He said Sweden should have followed the examples of its Nordic neighbours Denmark, Norway and Finland, which closed their borders and imposed strict quarantine rules early on.
Leo Segermark, a medical student at Lund University, said the public health agency should go further and demand that more people stay home.
"The focus is still on if you have symptoms," Segermark said. "But that isn't enough, and the rest of the world has understood this."
Economy lessons
Sweden may hold lessons for other economies on how to flex in a crisis, experts say, with firms that prosper in the coronavirus lockdown taking on staff — and costs — from sectors worse hit.