Suu Kyi Nobel Peace Prize will not be withdrawn
Suu Kyi, who won the Nobel Peace Prize for campaigning for democracy and now leads the Myanmar government, was accused in the same report of failing to use her "moral authority" to protect civillians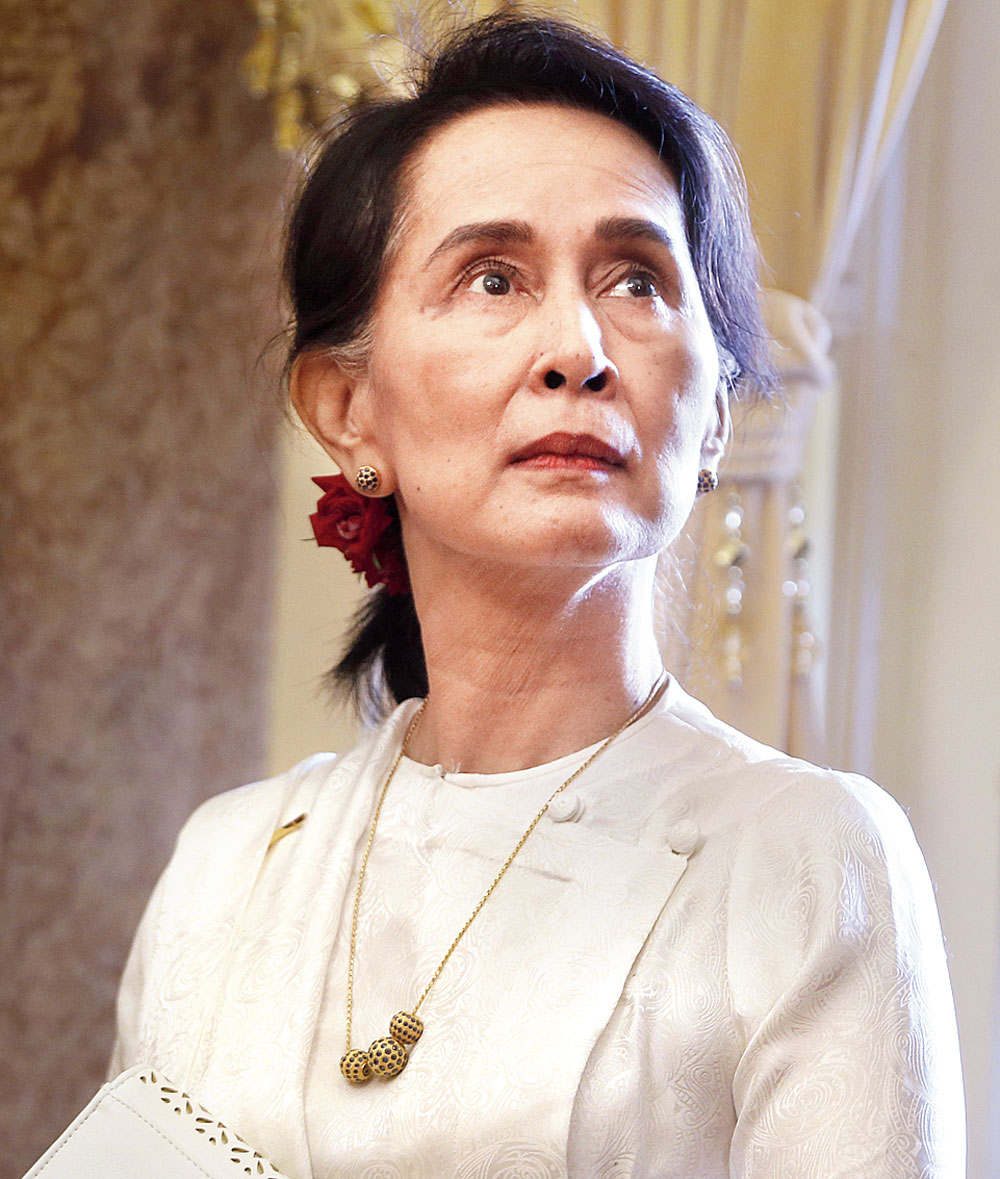 ---
Stockholm
|
Published 02.10.18, 08:36 PM
|
---
Some of the actions Aung San Suu Kyi has taken as Myanmar's civilian leader are "regrettable" but her Nobel Peace Prize will not be withdrawn, the head of the Nobel Foundation told Reuters in an interview in Stockholm on Friday.
Lars Heikensten, speaking days before the awarding of this year's peace prize, said it made no sense to withdraw awards in reaction to things that happened after they were given, as judges would constantly have to discuss laureates' merits.
UN investigators issued a report in August accusing Myanmar's military of carrying out mass killings of Muslim Rohingya with "genocidal intent" in an operation that drove more than 700,000 refugees across the border to Bangladesh.
Suu Kyi, who won the Nobel Peace Prize in 1991 for campaigning for democracy and now leads the Myanmar government, was accused in the same report of failing to use her "moral authority" to protect civilians.
"We see what she's been doing in Myanmar has been questioned a lot and we stand for human rights, that's one of our core values," Lars Heikensten, the head of the Nobel Foundation, said.
"So of course to the extent that she's responsible for that, that is very regrettable," he added.