Shamima flees camp after IS bride backlash
It is claimed other Islamic State brides threatened to burn down her tent and possibly even kill her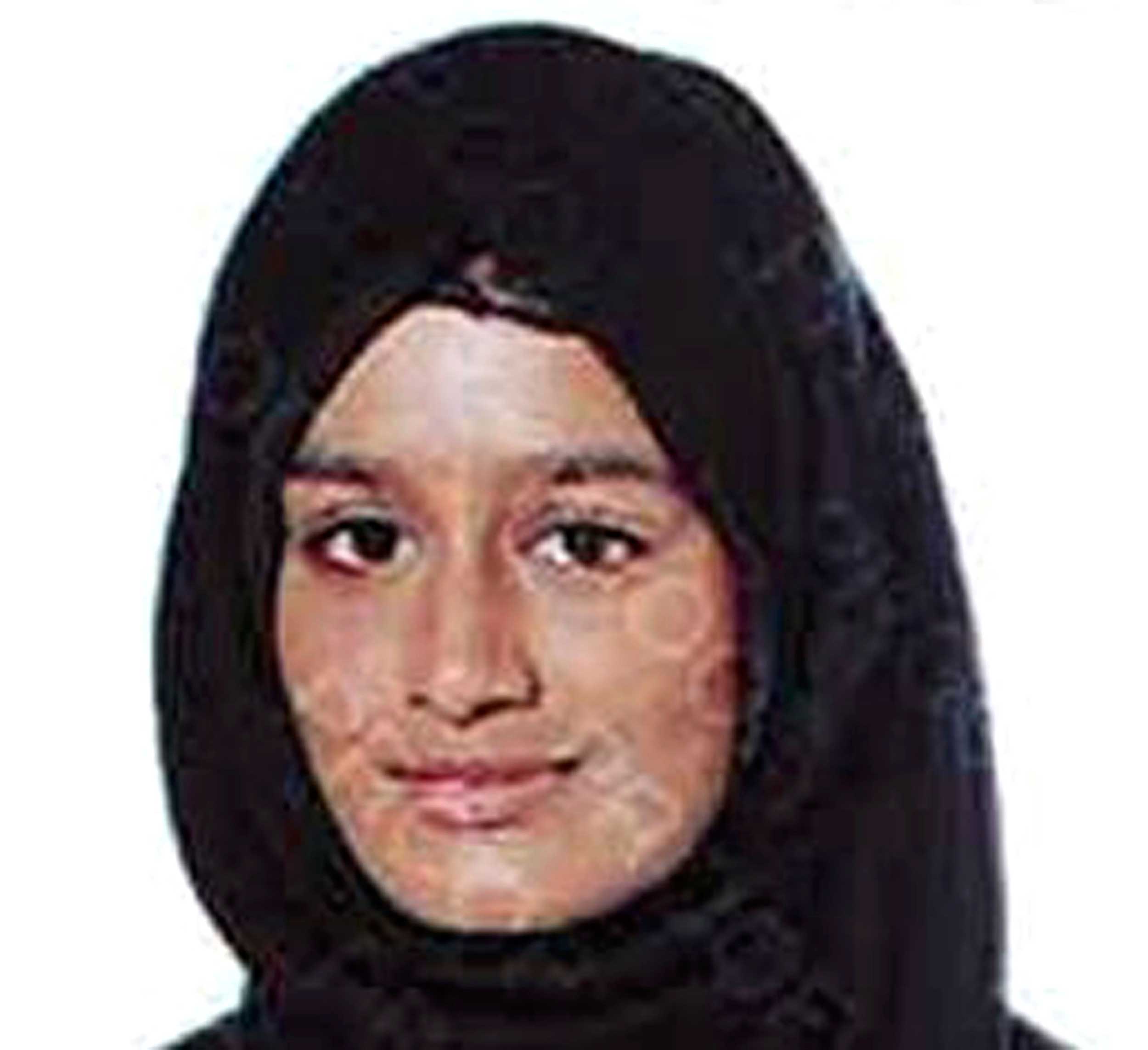 ---
London
|
Published 01.03.19, 08:36 PM
|
---
Shamima Begum, the 19-year-old Bangladeshi girl who has been stripped of her British nationality over her Islamic State links, has had to flee the refugee camp in northern Syria where she was staying with her baby son because of "safety concerns".
It is claimed other Islamic State brides threatened to burn down her tent and possibly even kill her because they felt she had defamed their "Caliphate" in interviews Shamima had given to the British media.
They were also said to be angry that she had broken their rules of behaviour by showing her face in the interviews.
"But she is now cowering in fear of reprisals and has been switched under cover of night to the Al-Roj refugee base nearer the Iraqi border," The Sun reported.
Shamima's family lawyer, Tasnime Akunjee, told the paper: "I can confirm that it is our understanding that Shamima has been moved from Al-Hol due to safety concerns around her and her baby. "We further understand that indeed she and her child had been threatened by others at the Al-Hol camp."
If the reports are true, it demonstrates the British government's problems in allowing back other UK nationals who went to Syria.
Yet, there is pressure on the home secretary Sajid Javid to admit British nationals so that they can be arrested and tried at home. Javid wants to exclude them by arguing that their presence on UK would pose a security threat and "not be conducive to the public good".
In that sense, what happens to Shamima is a test case for British government policy. Shamima, who "married" a Dutch IS fighter, Yago Riedijk, when she was only 15 with 10 days of arriving in Syria in 2015, has complained: "I feel like I've been discriminated against because everyone was saying I was a poster girl for ISIS.
"I'm being made an example of. I'm being punished right now because I'm famous."
She added: "ISIS took my passport but I thought to myself, 'What am I going to do with it? I don't really have any use for it.'"
Before her latest move, the ISIS bride spoke of how her "fame" led her to being given the new makeshift home in the Al-Hol camp. But she also admitted it had led to anger among jealous jihadi wives – and Islamist hardliners.
She claimed: "Now a lot of women hate me, I'm afraid of a lot of people. I am hoping to be given a second chance. I'd like to be an example of how someone can change.
"I want to help, encourage other young British people to think before they make life-changing decisions like this and not to make the same mistake as me. "I can't do that if I am sitting here in a camp."