Russian 'arms powered by western parts'
Since the start of the war five months ago, the Ukrainian military has captured or recovered from the battlefield intact or partially damaged Russian weapons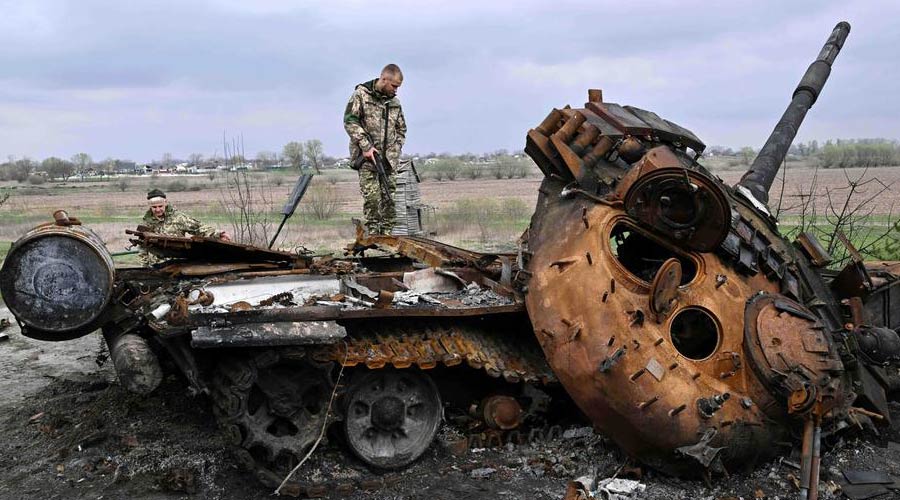 About two-thirds of the components were manufactured by US-based companies.
File Photo
---
London
|
Published 09.08.22, 01:27 AM
|
---
More than 450 foreign-made components have been found in Russian weapons recovered in Ukraine, evidence that Moscow acquired critical technology from companies in the US, Europe and Asia in the years before the invasion, according to a new report by Royal United Services Institute defence think tank.
Since the start of the war five months ago, the Ukrainian military has captured or recovered from the battlefield intact or partially damaged Russian weapons. When disassembled, 27 of these weapons and military systems, ranging from cruise missiles to air defence systems, were found to rely predominantly on Western components, according to the research shared with Reuters.
About two-thirds of the components were manufactured by US-based companies, RUSI found, based on the weapons recovered from Ukraine. Products manufactured by the US-based Analog Devices and Texas Instruments accounted for nearly a quarter of all the Western components in the weapons. Other components came from companies in countries including Japan, South Korea, Britain, Germany, Switzerland, and the Netherlands. "Russian weapons that are critically dependent upon western electronics have resulted in the deaths of thousands of Ukrainians," Jack Watling, a land warfare specialist at RUSI, told Reuters.
While many of the foreign components are found in everyday household goods such as microwaves that are not subject to export controls, RUSI said a strengthening of export restrictions and enforcement could make it harder for Russia to replenish its arsenal of weapons such as cruise missiles.
In one case, a Russian 9M727 cruise missile, one of the country's most advanced weapons that can manoeuvre at low altitude to evade radar and can strike targets hundreds of miles away, contained 31 foreign components. The parts were made by companies that included US-based Texas Instruments Inc and Advanced Micro Devices Inc, as well as Cypress Semiconductor, which is now owned by Infineon AG, a German company, the investigation found.
In another case, a Russian Kh-101 cruise missile, which has been used to strike Ukrainian cities, including the capital Kyiv, also had 31 foreign components with parts manufactured by companies including Intel Corporation and AMDowned Xilinx. The companies said they have stopped selling components to Russia. 
US to send $4bn more to Ukraine
The US will provide an additional $4.5 billion to Ukraine's government, bringing its total budgetary support since Russia's February invasion to $8.5 billion, the US Agency for International Development said on Monday.
The funding, coordinated with the US treasury Department through the World Bank, will go to the Ukraine government in tranches, beginning with a $3 billion disbursement in August, USAID, the Agency for International Development, said. It follows previous transfers of $1.7 billion in July and $1.3 billion in June, USAID said.
Washington has also provided billions of dollars in military and security support. The Pentagon announced a $1 billion arms aid package on Monday. Overall, the US has contributed more than $18 billion to Ukraine this year. The new budgetary funds are to help the Ukrainian government maintain essential functions.  (Reuters)