Ukraine's highly mobile tech force hits the road
IT workers have been forced to relocate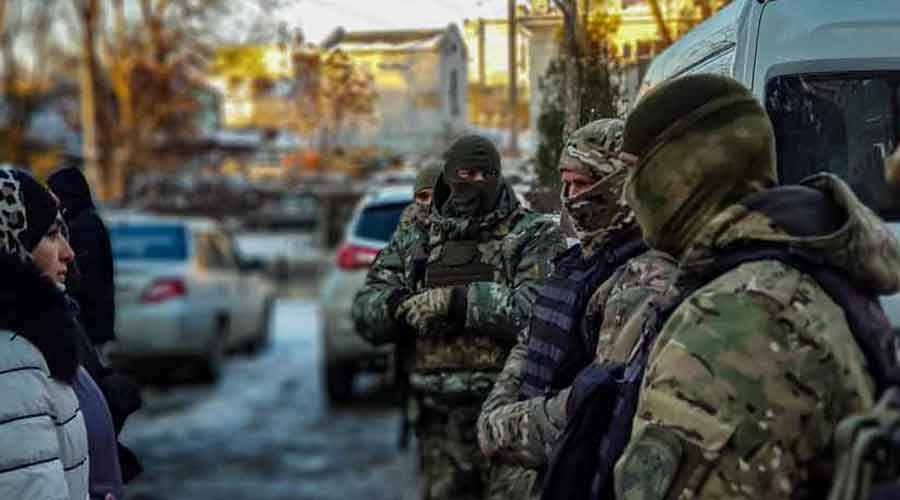 The war has devastated Ukraine
File Picture
---
Vilnius, Lithuania
|
Published 17.06.22, 12:45 AM
|
---
In the mobile game Airplane Chefs, the player is a flight attendant rushing to microwave as much food as possible and serve it, just as efficiently, on a commercial jet filled with demanding passengers.
Hunting for bugs in this game is the job of Inha Kushnir, a member of the quality assurance team at Nordcurrent, the Lithuanian company that created and markets Airplane Chefs and a handful of other titles.
Sitting in front of a desktop computer in Nordcurrent's surprisingly quiet Vilnius office, in a neighbourhood that is a jumble of glass corporate towers and residential housing, Kushnir spent a recent afternoon looking for programming flaws as her online avatar zapped pizzas and loaded them onto trolley carts. The work is absorbing, which makes it a good way to focus on something other than why she's in Vilnius and how she got here.
"Whenever I think about work," she said, "I stop thinking about what is happening in Odessa."
Until late February, Kushnir worked in Nordcurrent's Odessa office. Then Russia invaded Ukraine, and she and her husband decided that it would be safer for her and the couple's young daughter to leave. Kushnir's husband, like nearly all Ukrainian men, stayed behind.
Now Kushnir is part of Ukraine's information technology diaspora, about 50,000 people, most of them residing in Poland, Germany, Spain, the Czech Republic and the Netherlands.
Before these workers relocated, they were part of one of Ukraine's largest service exports, with $5 billion in annual revenue, representing about 4 per cent of the country's GDP, the IT Ukraine Association says. The country has a very mobile pool of IT talent, nearly 300,000 people providing computer and coding services in fields like e-commerce, artificial intelligence, robotics, blockchain and so on.
When the invasion began, Nordcurrent, like dozens of other companies, improvised an evacuation plan for employees who suddenly lived in a war zone. There are 250 people on Nordcurrent's payroll, and nearly half were in Ukraine — 90 in Odesa and 30 in Dnipro.
For Nordcurrent, which was founded in 2002, recruiting from Ukraine was simply smart business. Workers there tend to be proficient in English, the lingua franca of the company, and highly capable. (The country's emphasis on science and tech education is a legacy of years in the Soviet Union.)
The risk that Russia might one day invade had been front of mind among Nordcurrent executives since 2014, when Russian troops annexed Crimea in the south of Ukraine. The threat was talked about so often that, paradoxically, it receded as a source of anxiety.
"We decided to ignore it," said Victoria Trofimova, Nordcurrent's Ukrainian-born chief executive and the person who cobbled together and oversaw the evacuation plan. "Even when there was talk about forces at the border of Ukraine, we decided to continue as usual."
That approach ended the morning of February 24, when Trofimova hit the snooze button on her alarm clock a few times before realising the noise was coming from her phone. Her father was calling to say Russia had invaded Ukraine. She soon was in touch with Ukrainian employees, offering to help them flee. wanted to stay, but a few dozen decided that the country was too dangerous for them, or their parents or their children.
Trofimova's plan involved three bus drivers who made two trips, four days apart, as well as calls to the Hungarian consulate, a handful of volunteers bearing insulin for diabetics and, ultimately, the safe passage of 51 people, three dogs and one guinea pig.
Among the biggest challenges was finding a bus because most had already been booked. After calling around, Trofimova found an operator in Romania willing to pick up her employees in Odessa.
Nordcurrent employees say adjusting to their new setting has been relatively smooth, both because Vilnius is an easily navigated city and because the company is a family business that has done its best to embrace them.
New York Times News Service