Russia to cut natural gas supplies to Finland for failing to pay in rubles
It is the latest salvo in a growing confrontation between the two countries over the war in Ukraine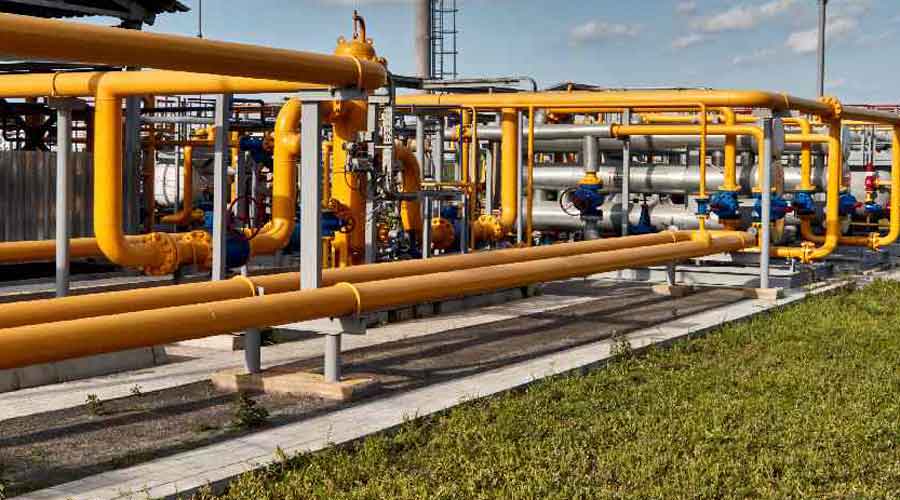 Gasum supplies about 60 per cent of Finland's domestic market and gets all of its supplies from Russia.
File photo
---
Published 21.05.22, 02:53 AM
|
---
Russia will cut natural gas supplies to Finland on Saturday, according to Finland's state energy provider, the latest salvo in a growing confrontation between the two countries over the war in Ukraine.
Finland this week applied to join Nato, reversing a longstanding policy of military neutrality and angering Russia, which sees the eastward expansion of the alliance as a threat to its national security. Moscow had previously threatened "retaliation" if Finland joined Nato. The two countries share an 830-mile border.
The ostensible reason for the halt in Russian gas exports, though, was a dispute over payments that had been rumbling for weeks.
Gasum, the Finnish energy provider, said on Friday that Russia was suspending the supply of natural gas to Finland starting at 7am the next morning because the country had failed to comply with Moscow's demand to make payments in roubles.
The move comes just days after Moscow also suspended electricity exports to Finland, citing payment issues.
"It is very unfortunate that the supply of natural gas under our supply contract will now run out," the chief executive of Gasum, Mika Wiljanen, said in a statement on Friday. "However, we have prepared carefully for this situation and if there are no disruptions in the gas transmission network, we will be able to supply gas to all our customers in the coming months."
A spokeswoman for Gasum, Olga Väisänen, said Russia's state energy company, Gazprom Export, had said in April that it required payment in roubles instead of euros.
Following negotiations, Gasum this week decided to take the matter to arbitration in the Swedish capital, Stockholm, under the terms of its contract, Väisänen said, and the deadline for the rouble payment was on Friday. "Of course, it is very difficult to say what is in the back of the decision, but the timing is linked to the rouble payments," she added.
Gasum supplies about 60 per cent of Finland's domestic market and gets all of its supplies from Russia. Väisänen said that during the next few summer months, when demand is lower, Gasum will be able to source adequate supply from Estonia using the Balticconnector pipeline and, after that, it will turn to other sources to meet demand.
Gas exports are vital to Russia's economy. They also give Moscow a potent diplomatic tool: in April, Russia halted natural gas supplies to Poland and Bulgaria, two Nato countries dependent on the Russian energy who have strongly opposed the war in Ukraine.
New York Times News Service