'Rishi-ites massacred' by Liz Truss
Newly elected PM prefers to surround herself only with loyalists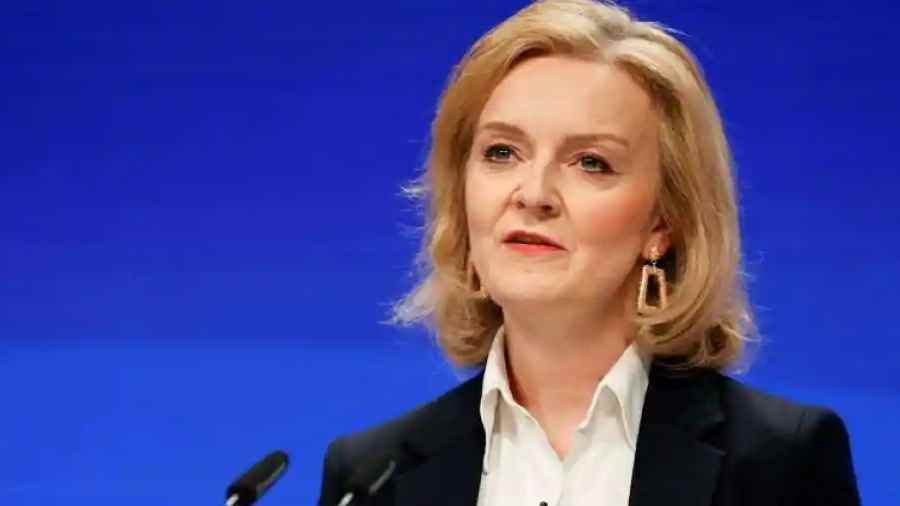 ---
London
|
Published 08.09.22, 01:28 AM
|
---
Liz Truss, who held her first cabinet meeting in 10 Downing Street, on Wednesday morning, has been accused of conducting a "massacre of Rishi-ites" after excluding all supporters of Rishi Sunak from the senior ministerial appointments she has made so far.
Reporting from 10 Downing Street, BBC Newsnight's political editor Nicholas Watt said: "I was speaking to one aide — senior aide to one of those cabinet ministers who was sacked — and he said, 'This is a total car crash but maybe we are better off out of this.' "
In fact, the angry wife of a disappointed minister called Britain's new Prime Minister an "imbecile".
Wiser heads had urged Truss to be magnanimous in victory and offer some meaningful jobs to Tory MPs who had backed Rishi in the Tory leadership contest as a way of uniting a badly divided party. But her decision to surround herself only with loyalists brought a rebuke from The Times, which argued that "the failure to find any places at the top table for supporters of Rishi Sunak, her defeated rival, carries risks".
Instead, Truss took the knife even to people lower down the food chain.
She sacked Jonny Mercer, minister for veteran affairs, who had made the mistake of supporting Rishi.
His wife, Felicity Cornelius-Mercer, tweeted: "He asked her 'why would you do this, who is going to be better at this role than me, which of your mates gets the job, you promised a meritocracy?' PM — I can't answer that Johnny. This system stinks & treats people appallingly. The best person I know was sacked by an imbecile."
Rishi himself wasn't offered a job. But Truss's teampointed out that five otherleadership rivals — Suella Braverman, Nadhim Zahawi, Penny Mordaunt, Kemi Badenoch and Tom Tugendhat —are now in her cabinet.
They failed to point out that after being knocked out in the contest, all five thought it prudentto back the likely winner.
Among those in India facing jobs is Badenoch, 42, the new international trade secretary, who was born in London to Nigerian parents, and spent part of her childhood in Nigeria and the US before moving back to the UK at 16.
"Top of Badenoch's intray will be trying to secure a historic trade deal with India, long regarded as one of the biggest prizes following Brexit," The Times reported.
"With a GDP of about £2 trillion, India is predicted to become the world's third-largest economy by 2050 but it has always been protectionist, with significant tariffs on imports. Talks with Delhi began this year but Whitehall figures say that landing an advantageous deal will be a huge diplomatic feat."
Dealing with intelligence and visa questions will be the new home secretary, SuellaBraverman, a woman of Goanorigin who is said to be even more Right-wing than her predecessor, Priti Patel.
Braverman is now the only senior Indian in the cabinet.