Remembering Mountbatten 40 years after murder
Service planned at Ireland village where an IRA bomb killed India's last viceroy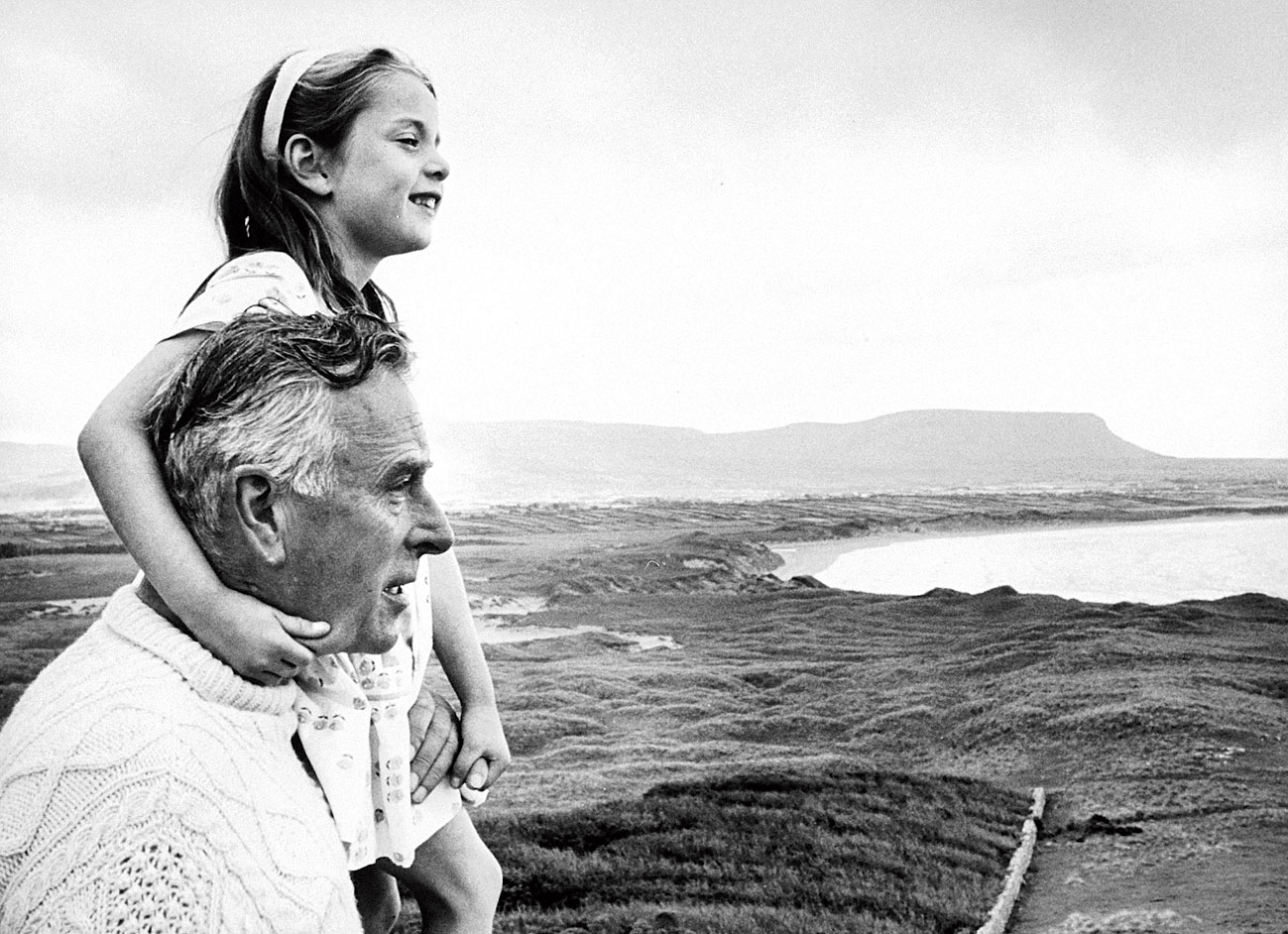 Lord Louis Mountbatten plays with his granddaughter in the grounds of the Classiebawn Castle in Mullaghmore, Ireland.
(Pictures' credit: BBC Pictures Getty Images and BBC Pictures Ronachan Films and Erica Starling)
---
London
|
Published 27.08.19, 10:48 PM
|
---
India was the first country in the world to lower its flags on August 27, 1979, when the news came through from a small village in Ireland that Lord Mountbatten had been assassinated by the IRA (Irish Republican Army).
On Tuesday, "a service of remembrance was being held on a grassy hill overlooking the Atlantic waters where the IRA bomb exploded on a clear sunny morning 40 years ago, killing Lord Louis Mountbatten and three companions".
The "small, intimate affair" involved prayers and hymns, recollections and tributes, messages and flowers.
In recent years, now that he is no longer around to defend himself, the reputation of the last viceroy of India has been shredded by biographers who have focused in part on aspects of his personal life.
However, the 40th anniversary of his assassination has revived memories of one of the bloodiest days in the troubled history of Northern Ireland. A few hours after Mountbatten was blown up, another IRA unit killed 18 British soldiers.
There are now real fears that the troubles could return because of the unresolved status of the border between the Irish Republic and Northern Ireland after the UK leaves the EU.
BBC TV has just done a documentary, The Day Mountbatten Died, recalling the events of August 27, 1979, and its consequences.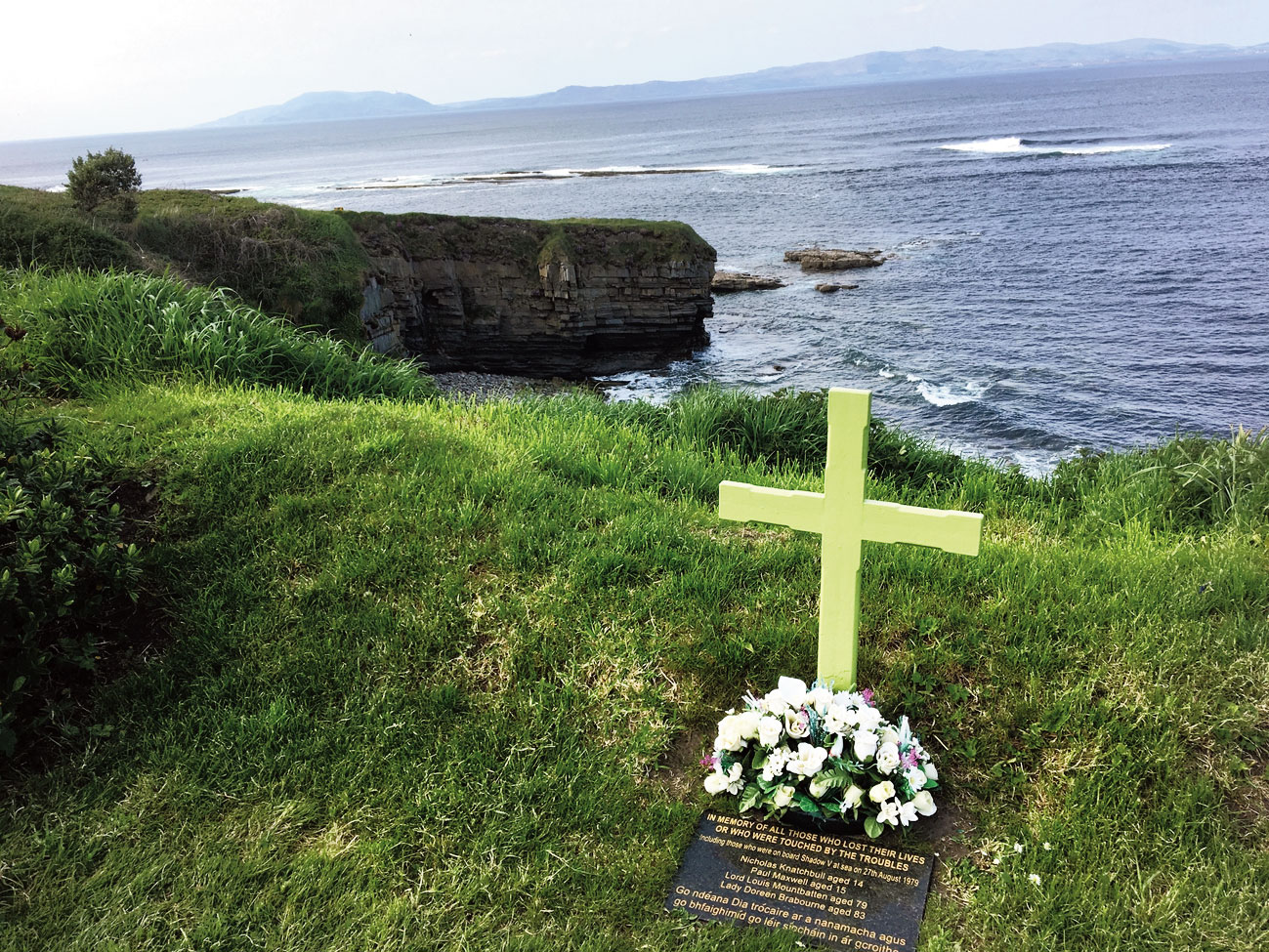 Some thought it ironic that Louis Francis Albert Victor Nicholas Mountbatten, 1st Earl Mountbatten of Burma, an uncle of Prince Philip and second cousin once removed of Queen Elizabeth II and Supreme Allied Commander, southeast, fell victim to the IRA at the age of 79 after having survived World War II.
As on Tuesday, August 27, 1979, was a perfect summer's day. Mountbatten was holidaying at his summer home in Classiebawn Castle in Mullaghmore, a seaside village in County Sligo which was just 12 miles from the Northern Irish border.
On August 27, IRA member Thomas McMahon managed to sneak onto the Shadow V boat, positioning and then detonating a radio-controlled bomb on the vessel on which Mountbatten and six other friends and relatives were fishing. The boat was destroyed by the blast, and Mountbatten was pulled alive from the boat, but died of his injuries when brought to shore.
His 14-year-old grandson, Nicholas Knatchbull, also died in the explosion, as did 15-year-old local crew member, Paul Maxwell. His daughter's mother-in-law, Lady Doreen Brabourne, 83, died in hospital the following day.
Mountbatten's daughter Patricia, her husband John and their son Timothy, Nicholas's twin, were injured but survived.
The IRA claimed credit for Mountbatten's "execution": "This operation is one of the discriminate ways we can bring to the attention of the English people the continuing occupation of our country…"
Father Christy McHugh, the parish priest, said this week that the events "should not be glossed over. It's part of our history and we shouldn't let it slide by. But it has cast such an awful cloud over the place that we seem forever associated with it".
A memorial in Mullaghmore, Co Sligo, now overlooks the spot where the IRA bomb blew up Mountbatten's boat.
Charles, the Prince of Wales, helped draw a line under the atrocity during a poignant visit with the Duchess of Cornwall and Timothy Knatchbull in 2015. The prince spoke of reconciliation and called Mountbatten the grandfather he never had.
"That was a huge moment in the healing history of these islands," said Fr McHugh. "That fact that he came showed things had moved on."
Netflix is likely to shine a fresh spotlight on Mullaghmore in the third series of The Crown which launches in November and brings the story of the royal family into the 1970s. Charles Dance reportedly plays Mountbatten.
Joe McGowan, 80, a local historian, has written a blog about what he remembers: "The fateful Monday morning of August 27th 1979 came in bright and clear. 'Hope springs forever', and it looked like there might at last be some good weather ahead. Mountbatten and his family were among the many holidaymakers who took advantage of the good day, prepared the boat, left Mullaghmore harbour, and eagerly put to sea. Everyone on board was in a good humour as Paul Maxwell steered the Shadow V around Mullaghmore Head to the fishing ground."
And then: "Suddenly there was a massive bang. A column of water, fragments of boat and shattered bodies blasted into the air. People looked up in surprise as windows shook when the shock waves hit miles away….
"Fragmented, shattered wood, pieces no bigger than matchsticks and barely recognisable as part of a boat, were picked up by fishermen for days after the explosion….On lobster fishing trips I found many such pieces and handed them over. Tides had carried them all over the bay.
"The explosion heard around the world was triggered at Mullaghmore in 1979. Reporters from the international print and TV media poured into the village. They filled its hotels and guesthouses — on anniversaries, they still do. Things would never be the same here."