Relax, US: Willow has landed at White House
A grey cat had joined the first family, more than a year after the plucky farm feline from Pennsylvania caught the eye of the First Lady, Jill Biden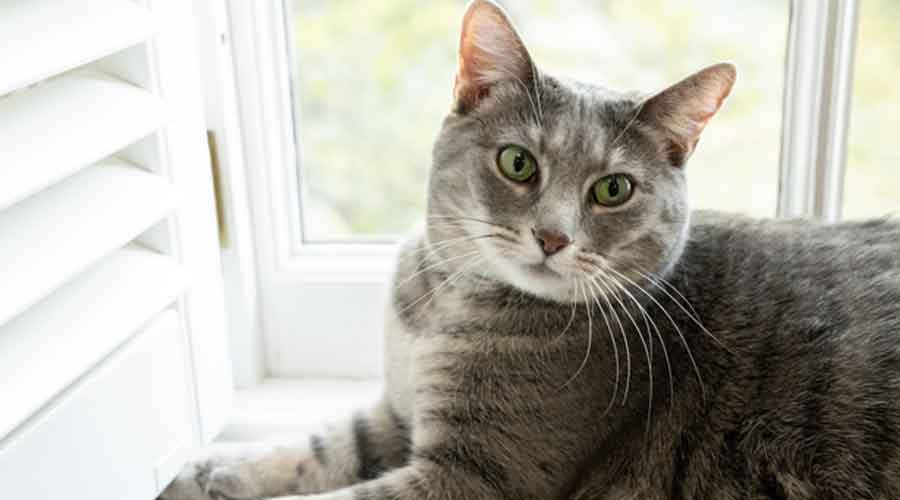 ---
Washington
|
Published 29.01.22, 02:21 AM
|
---
The cat has landed.
After keeping the nation on tenterhooks since even before taking office, the Biden White House announced on Friday that a grey cat named Willow had joined the first family, more than a year after the plucky farm feline from Pennsylvania caught the eye of the First Lady, Jill Biden, while she was on the stump for her husband.
"Willow made quite an impression on Dr Biden in 2020 when she jumped up on the stage and interrupted her remarks during a campaign stop," said Michael LaRosa, the First Lady's spokesman. "Seeing their immediate bond, the owner of the farm knew that Willow belonged with Dr Biden."
Willow is named after the First Lady's hometown, Willow Grove, Pennsylvania.
The cat's arrival was much anticipated after Dr Biden casually mentioned in a November 2020 interview that she'd love to have a cat in the White House, and later lightheartedly suggested that the animal was "waiting in the wings". To feline fans everywhere, this might as well have been a blood oath that a cat would soon be revealed.
For more than a year, Jen Psaki, the White House press secretary, was peppered with questions about the administration's cat policy by reporters and other interested parties. She seemed aware of the stakes behind the cat's public rollout.
"I'm also wondering about the cat," she said during a question-and-answer session with Twitter users last January, "because the cat is going to dominate the Internet".
On Wednesday, Willow, a shorthair tabby with jade-green eyes, formally moved into the White House, just over a month after the Bidens revealed that they had added Commander, a German shepherd puppy, to the mix. Jill Biden said in an interview with The New York Times this fall that the cat had been living with a foster parent who had grown attached.
"The cat is still being fostered with somebody who loves the cat," she said.
New York Times News Service