Queen's portrait removed to create 'neutral' space for all at Oxford College
The sudents' action over the Royal Family's "colonial links" has given widespread offence and is seen as being part of the "culture wars" currently raging in Britain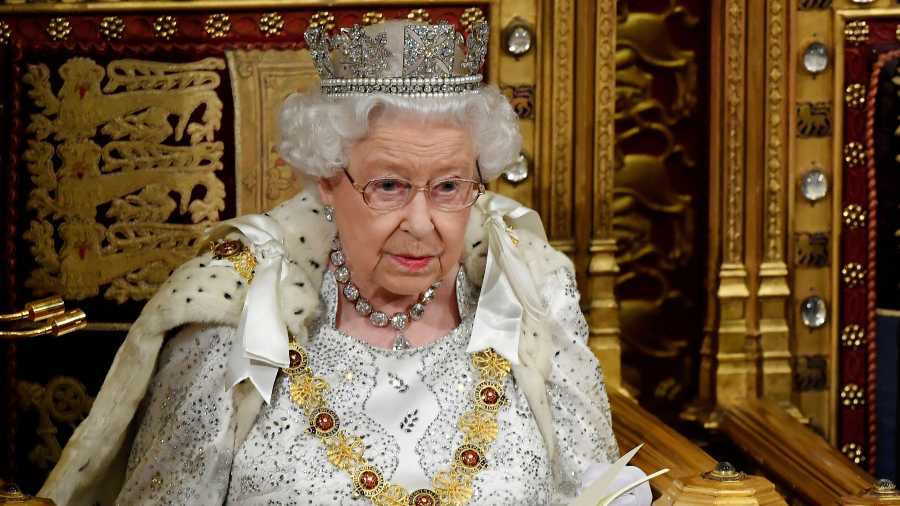 ---
|
London
|
Published 10.06.21, 02:18 AM
---
Postgraduate students at Magdalen College, Oxford, have removed a portrait of the Queen from their Middle Common Room in order to create "a welcoming, neutral place for all members regardless of background, demographic, or views".
But their action over the Royal Family's "colonial links" has given widespread offence and is seen as being part of the "culture wars" currently raging in Britain in the aftermath of the Black Lives Matter movement that was provoked by the killing of George Floyd in America.
"How dare they! Oxford students cancel our Queen," screamed the Daily Express front page headline on Tuesday, while the Daily Mail also took a similar line, "Outrage as Oxford Students vote to axe the Queen".
The Times recognised the importance of the story by putting it on page one, "Oxford college to remove Queen's portrait over colonial links."
Indian alumni at Magdalen, which was founded in 1458 and currently has some 200 postgraduate students, include writer Pico Iyer, Booker Prize winner Aravind Adiga and news anchor Sagarika Ghose. The government is eagerly pitching into the culture wars, usually backing what it perceives to be the populist vote winning view.
Those who take an anti-colonial stance, condemning Britain's involvement in past slavery or harvesting loot during the Raj in India, are derided as "woke". But some commentators have pointed out that "the opposite of woke is racist".
The education secretary, Gavin Williamson, said: "Oxford University students removing a picture of the Queen is simply absurd. She is the Head of State and a symbol of what is best about the United Kingdom. During her long reign, she has worked tirelessly to promote British values of tolerance, inclusivity and respect around the world."
Sir John Hayes, chairman of the Common Sense Group of Conservative MPs, added his condemnation: "The sad thing is that you would think that the people of Magdalen College, Oxford, are reasonably bright, and this decision would suggest that they are not. The Queen is the head of the Commonwealth and respected across the world as such, and to try to suggest anything otherwise is a dishonest distortion. The people involved should be thoroughly ashamed of themselves."
However, the Guardian recently uncovered Home Office documents which showed that in the late 1960s and '70s, Buckingham Palace had a rule that "coloured" immigrants or "foreigners" could be employed only as servants. Even clerical jobs were closed to them, let alone senior posts.