Prince Charles tests positive for coronavirus
Prince of Wales has been displaying mild symptoms but otherwise remains in good health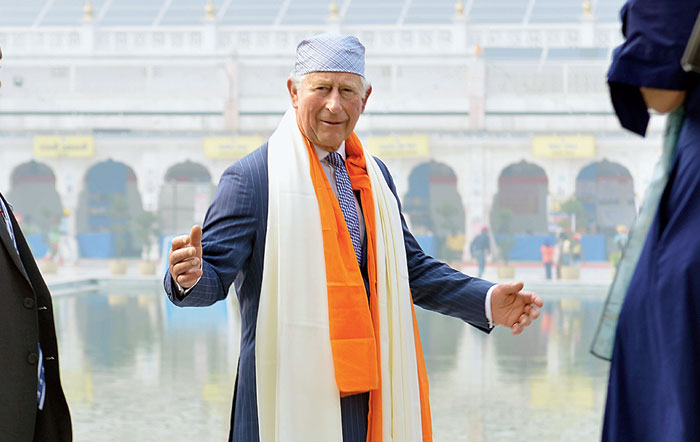 ---
|
London
|
Published 25.03.20, 10:22 PM
---
Prince Charles, 71, who popularised the namaste greeting earlier this month when meeting guests in London, has become the first member of the royal family to test positive for coronavirus, but his wife, Camilla, the Duchess of Cornwall, 72, is in the clear.
Clarence House's statement added that the Prince of Wales "has been displaying mild symptoms but otherwise remains in good health and has been working from home throughout the last few days as usual.
"In accordance with government and medical advice, the Prince and the Duchess are now self-isolating at home (in Balmoral) in Scotland. The tests were carried out by the NHS in Aberdeenshire….It is not possible to ascertain from whom the Prince caught the virus owing to the high number of engagements he carried out in his public role during recent weeks."
A source said his doctor's most conservative estimate was that Charles was contagious on March 13.
The Daily Mail fingered a possible suspect: "Charles has fallen ill just a fortnight after meeting coronavirus-stricken Prince Albert of Monaco, who tested positive five days ago after he sat opposite the Prince of Wales at a WaterAid event in London on March 10."
It added that "Charles's health has been relatively robust" but he had himself admitted "he was no longer in the shape he once was".
Last November, the Prince of Wales was seen with painfully swollen hands and feet during the first day of his royal tour in India, sparking concerns for his health. As he removed his shoes to step into a Sikh temple in New Delhi, the 71-year-old's fingers and toes were considerably red and inflamed."
A Buckingham Palace spokeswoman said the Queen, 93, who has been moved from Buckingham Palace to Windsor along with Prince Philip, 98, "remains in good health.
The Queen last saw the Prince of Wales briefly after the investiture on the morning of March 12 and is following all the appropriate advice with regard to her welfare".
Meanwhile, Commons leader Jacob Rees-Mogg has tabled a motion for the House of Commons to rise a weekly early and remain in recess until April 21, in a move backed by Labour as Covid-19 swept through Westminster.
There is mounting speculation that proceedings could be paused for longer.