Plan to bring Shamima's baby to Britain
Her elder sister Renu has written a letter to the home secretary asking for his help in getting the baby to the UK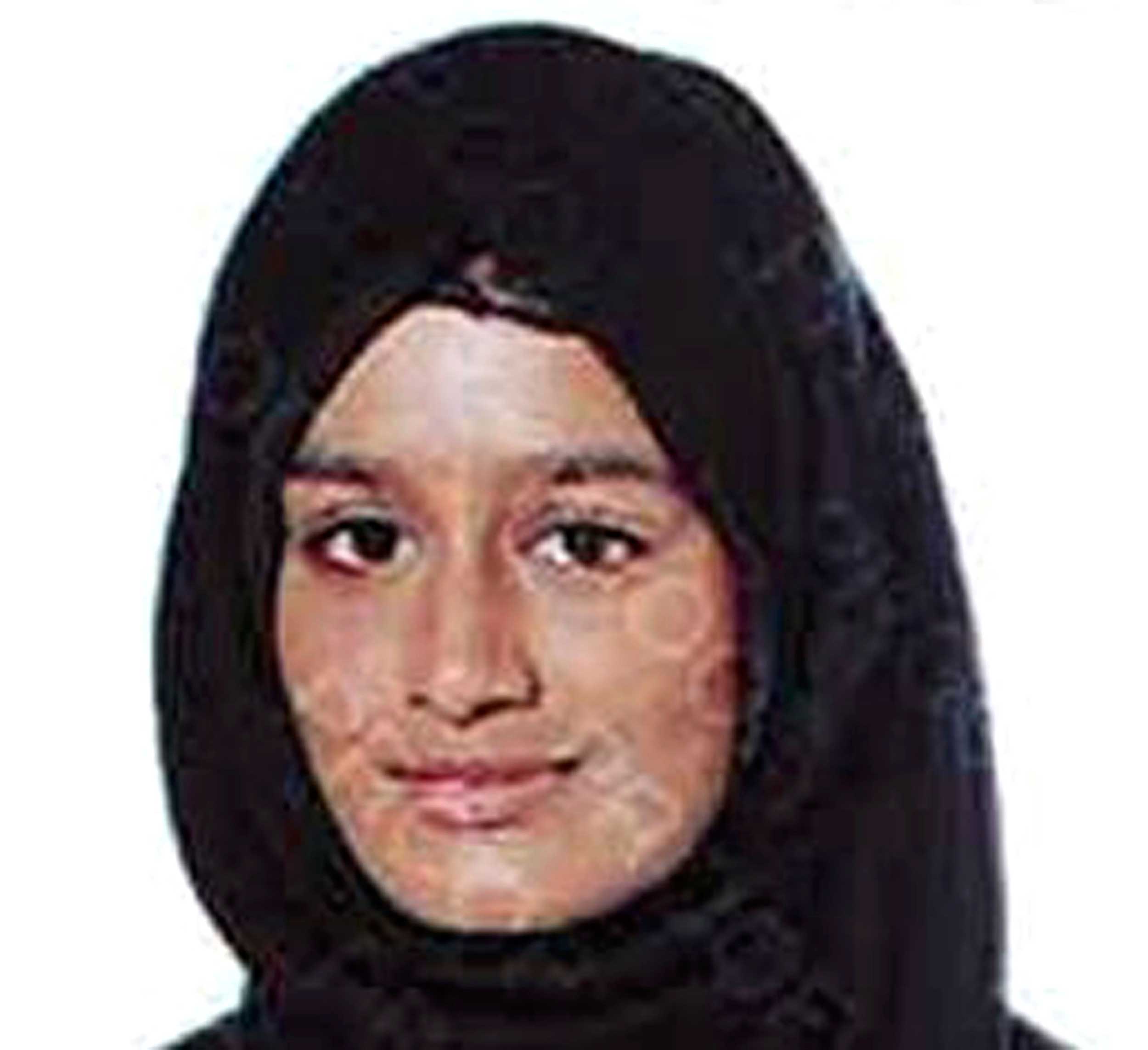 ---
London
|
Published 22.02.19, 07:27 PM
|
---
Having been stripped of her nationality, Shamima Begum could now also be deprived of her new-born son but the latter suggestion — cruel though it might sound — is coming unexpectedly from her own Bangladeshi-origin family in London.
Her elder sister Renu has written an emotional and sensible letter to the home secretary asking for his help in getting the baby to the UK since he was born two days before his mother was deprived of her British nationality and hence retains his right to be considered a UK national.
In any case, Javid confirmed to the Commons that the rights of baby — he has been named Jarrah after one of the two children Shamima has lost because of malnutrition and lack of medical attention — would not be affected: "If a parent does lose their British citizenship, it does not affect the rights of their child."
In her letter to the home secretary, Renu distanced the family from her 19-year-old sister's pro-Islamic State comments. She said there would be a legal challenge to the home secretary's decision to strip Shamima of her nationality but would at the same time do everything to secure the welfare of her nephew.
"Firstly, we wish to make clear, that along with the rest of the country, we are shocked and appalled at the vile comments she has made to the media in recent days," wrote Renu.
"These are not representative of British values, and my family entirely reject the comments she has made."
She recalled that four years ago when her sister was a 15-year-old schoolgirl at Bethnal Green Academy in East London, "we lost Shamima to a murderous and misogynistic cult.
"My sister has been in their thrall now for four years, and it is clear to me that her exploitation at their hands has fundamentally damaged her.
"We are sickened by the comments she has made, but, as a family man yourself, we hope you will understand that we, as her family cannot simply abandon her. "We have a duty to her, and a duty to hope that as she was groomed into what she has become, she can equally be helped back into the sister I knew, and daughter my parents bore.
"We hope you understand our position in this respect and why we must, therefore, assist Shamima in challenging your decision to take away the one thing that is her only hope at rehabilitation, her British citizenship.
"Shamima's status will now be a matter for our British courts to decide in due course.
"We were pleased to learn from your comments in the Commons that you recognise my nephew, Shamima's son, as a British citizen. "As a family, we ask now how we can assist you in bringing my nephew home to us.
"In all of this debacle, he is the one true innocent and should not lose the privilege of being raised in the safety of this country."
The family's lawyer, Tasnime Akunjee, revealed he was planning to travel to the Syrian refugee camp "as soon as possible" to secure Shamima's consent to bring her new-born back to Britain, while her legal case was resolved.
"We can't do anything against her will, so I would hope that I would be able to outline the options for her, explain things to her," he said.
The initial response from Shamima, given to Sky News, is that she will not be parted from her son, who she said was unwell. But her family, who have so far not had direct contact with her, hope to persuade Shamima this would be in her interest and also that of the baby.
Renu has the support of many Muslim groups, which is to be expected, but also that of the Labour leader Jeremy Corbyn, who said: "She obviously has, in my view, a right to return to Britain.
"On that return she must obviously face a lot of questions about everything she has done and at that point any action may or may not be taken. But I think the idea of stripping somebody of their citizenship when they were born in Britain is a very extreme manoeuvre indeed."
This earned Corbyn a sharp rebuke from The Daily Telegraph which said in a leading article: "Yesterday offered a study in culture war contrasts. Sajid Javid is doing the best he can to keep Shamima Begum out of the country….. Mr Javid is putting the public's safety first; Mr Corbyn sounds like an Islington social worker.
"Can the Labour leader not grasp that the public is furious about Ms Begum's actions and lack of remorse?"
Or that citizenship, though a right, is also a sacred contract that might be broken by treason or giving comfort to enemies?"
However, Shamima is not the only dilemma for British government. There are scores of British Jihadis, some of whom may be hardened terrorists, wanting to return to the UK. They are being held by the Syrian Kurds, who say they will have to release them if Britain does not take them back.