Patel critical of May's Brexit deal
No one has been marginalised as dramatically as Priti Patel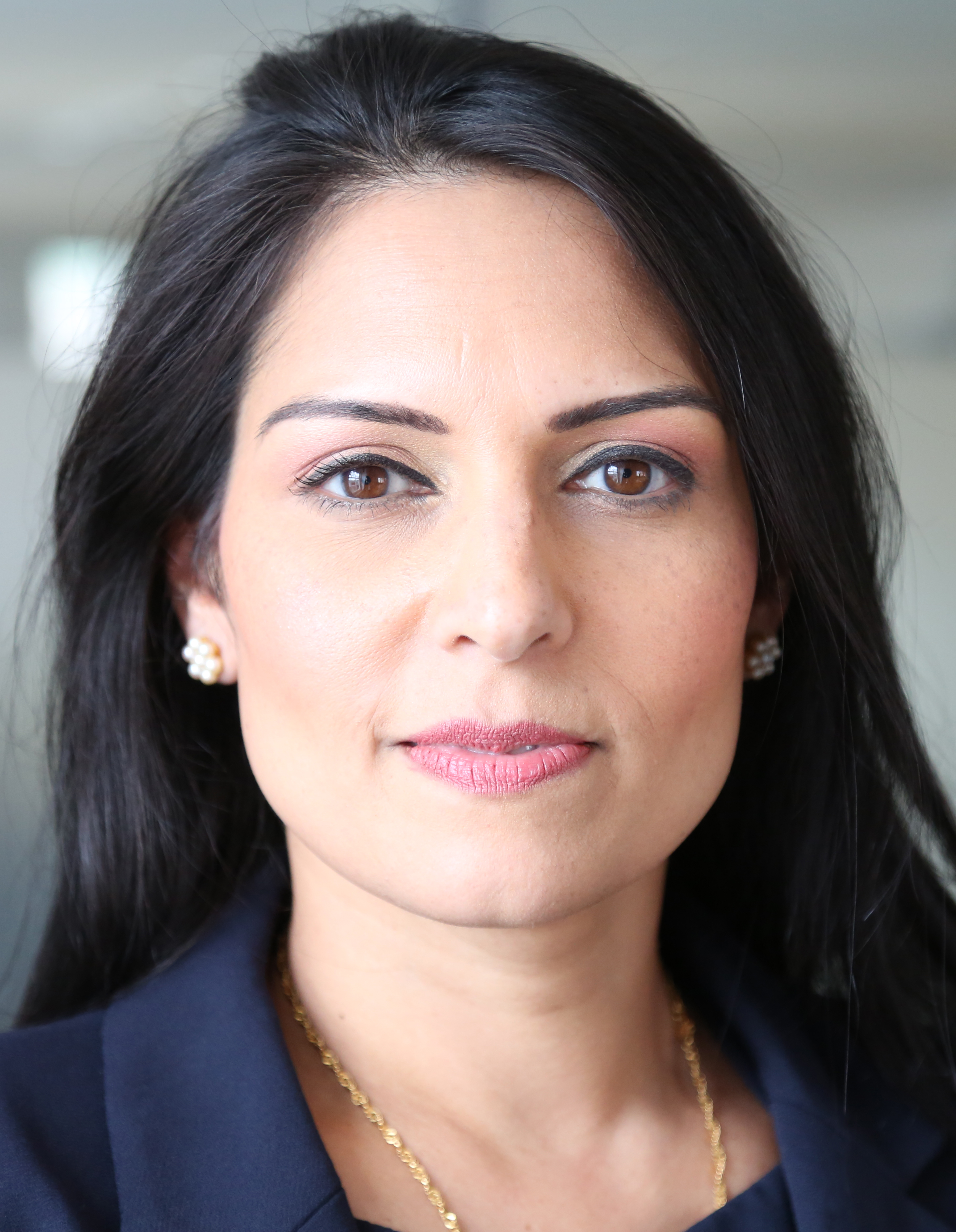 Priti Patel.
Wikimedia Commons
---
London
|
Published 06.04.19, 07:25 PM
|
---
As Pakistani-origin politicians such as the home secretary Sajid Javid and the mayor of London, Sadiq Khan — both the sons of former bus drivers — continue to play a prominent role in the Brexit debate, Indians are nowhere in the picture.
No one has been marginalised as dramatically as Priti Patel, once spoken of as a future leader of the Tory party but who hardly figures now in national media coverage of the Brexit drama.
As talks between teams representing Theresa May and Jeremy Corbyn aimed at finding a compromise Brexit solution appeared on the verge of collapse on Saturday, Patel emerged as a prominent critic of the Prime Minister.
When David Cameron was Prime Minister she travelled to Delhi and Calcutta with him, negotiated with Narendra Modi and Mamata Banerjee as his "diaspora champion" but then decided to oppose him by campaigning to back Leave in the EU referendum.
She became international development secretary when May became Prime Minister. But May accepted Patel's resignation in November 2017 when she was accused of straying from her brief and transgressing into foreign office territory by meeting senior Israeli ministers while on holiday in Israel.
Although not a member of the European Research Group led by Jacob Rees-Mogg, Patel has been a hardline Brexit supporter — even though this is not a line that finds any favour with the Indian government. This is ironic since Patel was seen as defending Indian interests in the cabinet.
Out of power, she has discovered politics is a cruel game. She has dropped out of the headlines, though she is safe in her own constituency, which is Witham in Essex.
This week she condemned the withdrawal agreement that May has negotiated with Brussels.
Alongside a picture of the latter May has written this week to Tory MPs, she tweeted: "This is the same 'deal' — the withdrawal agreement which puts the integrity of our country & the future of Northern Ireland at risk & traps the UK into accepting EU laws.
"Instead of being a free, self-governing democracy the withdrawal agreement leaves us under the thumb of Brussels."
Sooner or later, May will be gone. Patel's fortunes rest on May's successor.
Her best chance would be if Boris Johnson, with whom she campaigned for Leave during the referendum, takes over and brings her back into cabinet.
On Friday night, after two days of inconclusive talks, it seemed the Tory and Labour teams were no nearer finding a compromise on Brexit. Labour's shadow Brexit secretary Keir Starmer said the government was not "countenancing any changes to the actual wording of the Political Declaration", the blueprint for the future UK-EU relationship.
May is now asking the EU to delay Britain's formal Brexit to June 30 but the European Council president Donald Tusk is recommending a longer postponement of one year, with a break clause in the case of earlier ratification of a deal in the House of Commons.
May has already obtained one extension to the Article 50 withdrawal process, postponing the date of Brexit from March 29 to April 12.
Shadow home secretary Diane Abbott said: "We are engaged in these talks in good faith but the government perhaps has to show a little more flexibility than it seems to have done so far."
Labour's position was that it wanted a customs union, single market alignment, protection of workers' rights and "some kind of People's Vote".
She pointed out that a second referendum might not produce a win for Remain: "I think a People's Vote has its difficulties. I think if we had that vote tomorrow, I believe Leave would win."
Chancellor Philip Hammond insisted the government had "no red lines" in the talks and he was "optimistic that we will reach some form of agreement with Labour".
At a meeting of EU finance ministers in Bucharest, he said on Saturday: "The conversations with the Labour Party are continuing, they were continuing last night, we are expecting to exchange some more texts with the Labour Party today."
If the UK remains in the customs union, it will not be able to sign a free trade agreement with India – not that this will be easy to achieve.