Oli ousted as party chief by Prachanda
The central committee unanimously nominated senior leader Madhav Kumar Nepal as the party's second chairman in place of him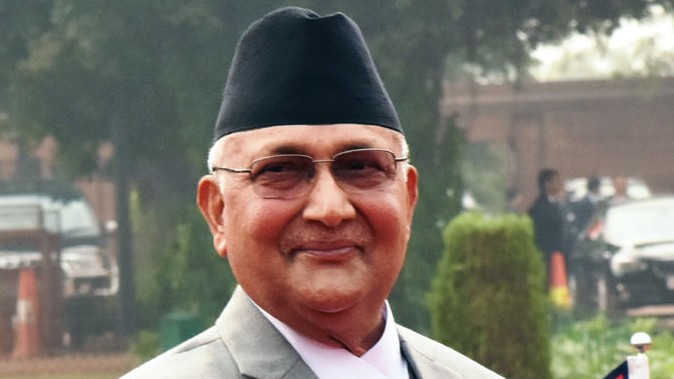 Prime Minister K.P. Sharma Oli ousted from the post of party chairman by Prachanda
File Picture
---
Kathmandu
|
Published 23.12.20, 12:11 AM
|
---
The ruling Nepal Communist Party's central committee faction led by executive chairman Pushpa Kamal Dahal, alias Prachanda, on Tuesday removed Prime Minister K.P. Sharma Oli from the post of party chairman and decided to take disciplinary action against the Premier, virtually dividing the party in two more than two years after its formation.
The central committee unanimously nominated senior leader Madhav Kumar Nepal as the party's second chairman in place of Oli. Prachanda is the first chairman of the party.
"Now Dahal and Nepal will chair the meetings in turn as stated in the party statute," said Rekha Sharma, a central committee member.
"Oli has been expelled as the party chair for going against the party," Sharma was quoted as saying by the Kathmandu Post. Former Prime Minister Jhalanath Khanal and former agriculture minister Ghanashyam Bhushal were among the senior leaders who attended the meeting.
Out of the 446 central committee members, 313 were present at the meeting. Prachanda will be elected as the parliamentary party leader on Wednesday, the paper said, citing party leaders. The Prachanda-led faction has majority in all the party committees.