Old people most at risk from novel coronavirus
The novel coronavirus has so far killed over 1,800 individuals and infected more than 72,000 people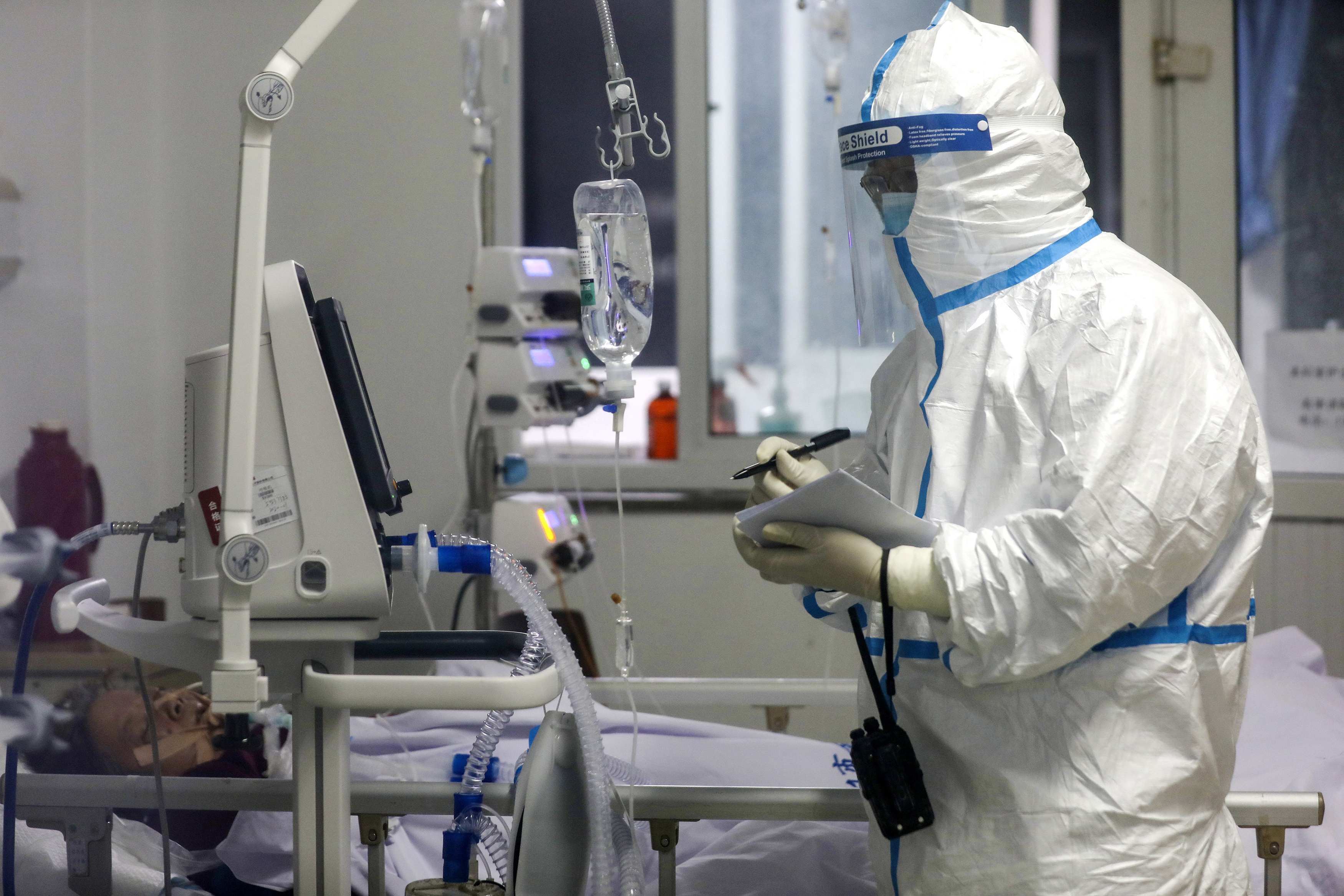 ---
|
Beijing
|
Published 18.02.20, 08:01 PM
---
People infected with the novel coronavirus who are more than 80 years old have the highest chances of dying from infection of all age groups, according to the largest study since the highly contagious outbreak began in China, with details of nearly 44,000 cases.
The study, published on Monday in the Chinese Journal of Epidemiology, revealed that a total of 1,023 deaths have occurred among 44,672 confirmed cases as of February 11, for an overall case fatality rate of 2.3 per cent.
The novel Chinese coronavirus, or COVID-19, has so far killed over 1,800 individuals and infected more than 72,000 people, Chinese health officials said on Tuesday.
According to the clinicians from the Chinese Centre for Disease Control and Prevention, majority of the patients were aged 30–69 years (77.8 per cent), male (51.4 per cent), farmers or labourers (22 per cent), and diagnosed in Hubei Province (74.7 per cent).
The study noted that people with ages 80 and above had the highest case fatality rate of all age groups at about 15 per cent. It said the death rate from the disease for males was 2.8 per cent and that for females was about 1.7 per cent.
In terms of occupation, patients who reported being retirees had the highest case fatality rate at about 5 per cent, and those in Hubei province had a fatality rate that was more than seven-fold higher at nearly 3 per cent compared to patients in other regions of China, the study noted.
he researchers reported that patients with comorbid conditions had much higher fatality rates — 10.5 per cent for those with cardiovascular disease, 7.3 per cent for diabetes, and 6.3 per cent for chronic respiratory disease, 6.0 per cent for hypertension, and 5.6 per cent for cancer.
The fatality rate was about 50 per cent for cases categorised as critical, the study noted.
Assessing the cases as they emerged over the weeks, the scientists found that in December 2019 only 0–22 cases/day began to experience symptoms with the peak onset of symptoms for all cases overall occurring on February 1, 2020.
Since then, the researchers reported that the onset of illness has declined. The researchers noted that the virus is highly contagious.
"It has spread extremely rapidly from a single city to the entire country within only about 30 days," the researchers reported in the study. "Moreover, it has achieved such far-reaching effects even in the face of extreme response measures."