Nightmare before Xmas for Boris, leadership comes under pressure
In a parliamentary by-election held on Thursday, Liberal Democrats took a seat with a majority of 5,925, overturning a Conservative majority of 22,949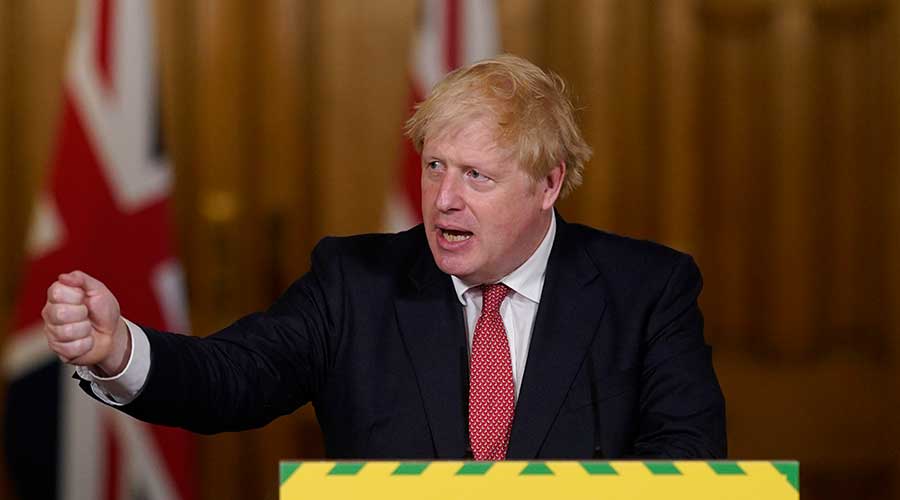 Boris Johnson.
File photo
---
London
|
Published 18.12.21, 01:46 AM
|
---
Boris Johnson's leadership will come under further pressure after the Tories suffered a stunning by-election defeat in the previously true blue seat of North Shropshire which had previously returned a Conservative MP for nearly 200 years.
But in a parliamentary by-election held on Thursday, the Liberal Democrats took the seat with a majority of 5,925, overturning a Conservative majority of 22,949 in December 2019 general election which established Boris's reputation as a man who won elections.
The papers had already been printed by the time the North Shropshire result was announced at 4.15am on Friday.
A local reporter explained that "when the phrase 'true blue' is used, North Shropshire is what it means. It is a very rural constituency, remote, there are five market towns, but the largest of those, Oswestry, is only around 20,000 people."
The Lib Dem's Helen Morgan got 17,957 votes on a turnout of 46.3 per cent of the local electorate. She got 47.1 per cent of votes cast.
Back in December, she got just 5,643 votes — just 10 per cent of votes cast.
In 2019, when the turnout was 67.9 per cent, Owen Paterson, the sitting Tory MP, was returned with 62.7 per cent of votes cast. The by-election was called when he stepped down after being mired in "sleaze".
He claimed he had broken no rules although he had lobbied in parliament on behalf of those who had paid him to act as their consultant. Boris, who always tries to be loyal to his friends, tried at first to save Paterson's career before being forced to change his mind.
The Tory candidate Neil Shastri-Hurst came second in the by-election by getting 12,032 votes — 32 per cent of the turnout.
He was philosophical and said: "We're 11 years into a Conservative government, by-elections are never an easy thing to do."
While this is true, the North Shropshire results follows a revolt by 100 Tory MPs who voted against Boris's attempts to bring in vaccine passports for attendance at large gatherings, something recommended by the scientists to try and hold back the rapid spread of the omicron virus.
A section of the party believes the country should learn to live with Omicron because of the economic consequences of further restrictions.
At the moment Boris cannot even count on the support of The Daily Telegraph where he had been a columnist. It called the by-election result a "nightmare before Christmas".
The Lib Dem leader Ed Davey, who is in isolation after testing positive for Covid, said: "Millions of people are fed up with Boris
Johnson and his failure to provide leadership throughout the pandemic and last night the voters of North Shropshire spoke for all of them."
It would be premature to predict this is the beginning of the end of Boris's premiership but the Tories have a reputation for being brutal in getting rid of leaders once they lose the winning touch.
Senior Tory MP Roger Gale said the North Shropshire by-election "has to be seen as a referendum" on Boris's performance.
"I think the prime minister is in last orders time," he told BBC Radio 4's Today programme. "Two strikes already – one earlier this week in the vote in the Commons – now this. One more strike and he's out."
Ben Wright, one of the BBC's political correspondents, summed up the consequences of the latest reverse for the prime minister: "The collapse of the Conservative vote in a once true blue, pro-Brexit seat is disastrous for Boris Johnson.
"The endless headlines about sleaze and parties, held in apparent breach of the government's own rules, drove voters away from the Tories in remarkable numbers. "Now, the question is whether Conservative MPs lose confidence in their leader. Many of them have been in despair about recent events.
"No 10 may try to brush off this by-election as mid-term malaise. A protest vote that should be kept in perspective. "But just two years after winning an 80 seat majority for the Conservatives, some of Johnson's MPs may look at this result and ask if their leader is becoming a liability."