New Taliban-appointed chancellor bans women from Kabul University
Some female staff members pushed back against the new decree, questioning the idea that the Taliban had a monopoly on defining the Islamic faith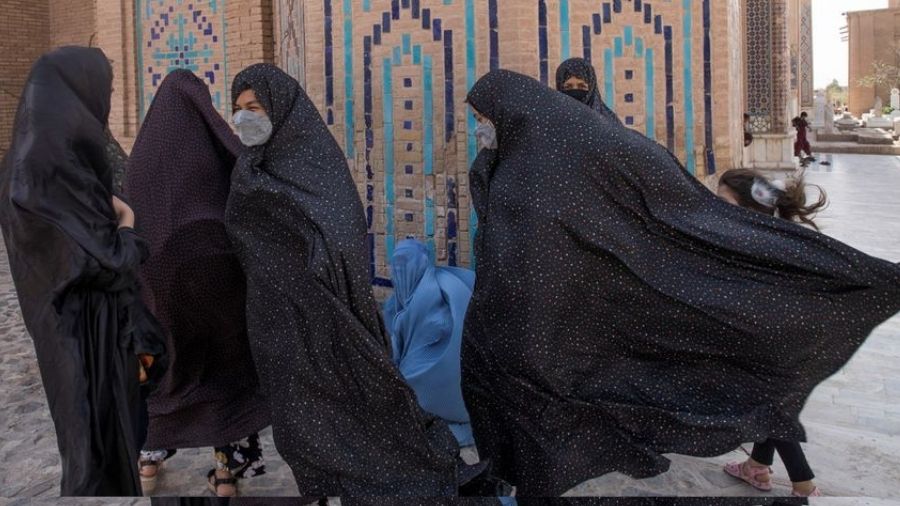 New policy another blow to rights of Afghan girls.
File photo
---
New York
|
Published 29.09.21, 01:16 AM
|
---
Tightening the Taliban's restrictions on women, the group's new chancellor for Kabul University announced on Monday that women would be indefinitely banned from the institution either as instructors or students.
"I give you my words as chancellor of Kabul University," Mohammad Ashraf Ghairat said in a Tweet on Monday. "As long as a real Islamic environment is not provided for all, women will not be allowed to come to universities or work. Islam first."
The new university policy echoes the Taliban's first time in power, in the 1990s, when women were only allowed in public if accompanied by a male relative and would be beaten for disobeying, and were kept from school entirely.
Some female staff members, who have worked in relative freedom over the past two decades, pushed back against the new decree, questioning the idea that the Taliban had a monopoly on defining the Islamic faith.
"In this holy place, there was nothing un-Islamic," one female lecturer said, speaking on condition of anonymity out of fear of reprisal, as did several others interviewed by The New York Times. "Presidents, teachers, engineers and even mullahs are trained here and gifted to society," she said. "Kabul University is the home to the nation of Afghanistan."
In the days after the Taliban seized power in August, officials went to pains to insist that this time would be better for women, who would be allowed to study, work and even participate in government.
But none of that has happened. Taliban leaders recently named an all-male cabinet. The new government has also prohibited women from returning to the workplace, citing security concerns, though officials have described that as temporary. (The original Taliban movement did that as well in its early days in 1990s, but never followed up.)
Two weeks ago, the Taliban replaced the president of Kabul University, the country's premier college, with Ghairat, a 34-year-old devotee of the movement who has referred to the country's schools as "centres for prostitution".
It was another grave blow to an Afghan higher education system that had been buoyed for years by hundreds of millions of dollars in foreign aid, but has been reeling since the group's return to power.
"There is no hope, the entire higher education system is collapsing," said Hamid Obaidi, the former spokesman for the ministry of higher education who was also a lecturer at the Journalism School of Kabul University. "Everything was ruined."
Tens of thousands of public university students are staying home because their schools are closed. The American University in Afghanistan, in which the US invested over $100 million, has been abandoned completely and taken over by the Taliban.
Professors and lecturers from across the country, many of whom were educated overseas, have fled their posts in anticipation of more stringent regulations from the Taliban. In their wake, the government is appointing religious purists, many of whom have minimal academic experience, to head the institutions.
In a symbolic act of resistance, the teachers union of Afghanistan sent a letter last week to the government demanding that it rescind Ghairat's appointment.
The young chancellor was also criticised on social media for his lack of academic experience. 
Reached by The Times, some of his classmates described him as an isolated student with extremist views who had problems with female classmates and lecturers.
New York Times News Service