Migrant 'jungle' cleared along Poland-Belarus border
The patch of land witnessed violent clashes between people trying to push through the razor wire and security forces blasting them with water cannons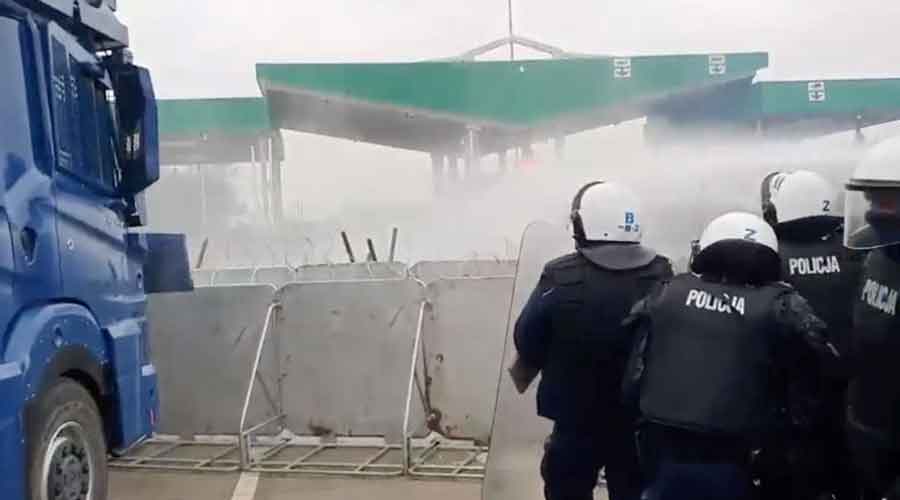 Belarus and Poland are at loggerheads over migrants.
File photo
---
New York
|
Published 19.11.21, 02:44 AM
|
---
The migrant encampments at the main border crossing into Poland from Belarus were cleared by the Belarusian government on Thursday morning, removing, for the moment, a major flashpoint that has raised tensions across Europe.
The patch of land nicknamed "the jungle" — only days ago the site of violent clashes between migrants trying to push through the razor wire and Polish security forces blasting them with water cannons — was now a wasteland of garbage, abandoned tents and smouldering fires.
Along the tangle of razor wire at the border, there was not a migrant in sight on Thursday afternoon. Under the grey gloom of the November sky, a phalanx of Polish soldiers remained in formation, pressing up against the wire.
While the clearing of the camps promised to ease the immediate suffering of those living rough in freezing conditions, the authorities in Belarus offered no indication of where those who flew to the eastern European country in the hope of building a life in the west would go now that they were being directed away from the border.
Still, on Thursday, a steady stream of people — escorted by heavily armed Belarusian security forces, their faces covered by black balaclavas — made their way down a half-mile road to a government-run warehouse where they were offered refuge from the mud and the muck.
New York Times News Service