Meghnad Desai and and Priti Patel in resignation rows
Labour peer quits over racism while home secretary, facing bullying charge, has Boris's 'confidence'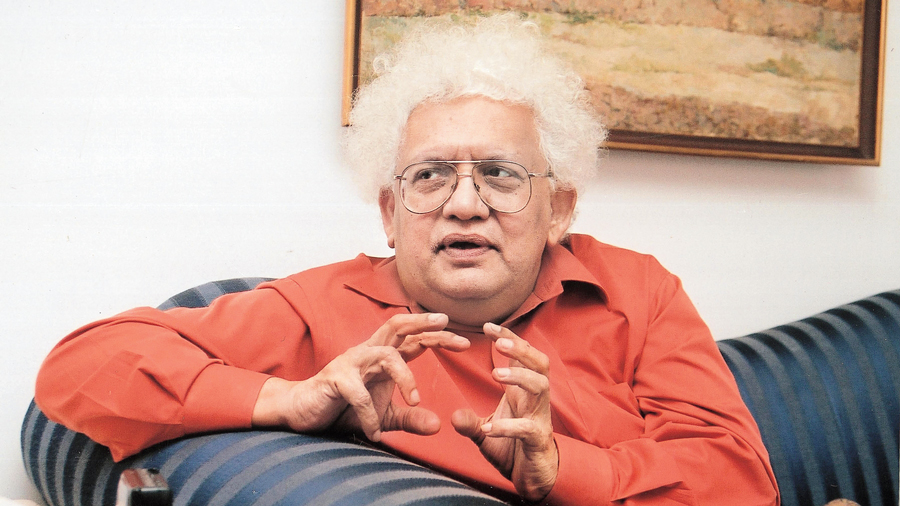 Meghnad Desai.
File picture
---
London
|
Published 21.11.20, 03:12 AM
|
---
This is a story about two Indians at the top of the political tree in Britain who are involved in resignation rows. One is the Labour peer and distinguished economist Meghnad Desai, who has resigned after being a party member for 49 years. 
And the other is the home secretary, Priti Patel, whose resignation is being demanded by the Labour Party allegedly because she bullied staff as a government minister.
Desai, 80, the first Asian to be elevated to the peerage when he became a member of the House of Lords in 1991 — five years before Swraj Paul —is a much respected figure, both in the UK and in India, not least because his fundraising allowed a statue of Mahatma Gandhi to be erected in Parliament Square, London, in March 2015.
With very little prompting, Rahul Bajaj gave him £200,000; Lakshmi Mittal £100,000; and N.R. Narayana Murthy £100,000 from his family foundation plus £250,000 from the Infosys board — the extra money is being used by the Gandhi Memorial Trust of which Meghnad remains the chairman.
Meghnad told The Telegraph why he has resigned from the Labour Party: "I have felt ashamed for the last three or four  years that the Labour Party, which I joined in 1971, was being accused of racist behaviour concerning the attitude of members as well as leaders regarding Jews.
"When the Equality and Human Rights Commission was asked to report on it, the Labour Party was only the second political party — after the British National Party — to be in that position. We were found to have a culture of anti-Semitism which is a form of racism.
"I felt that the decisions re-admitting Jeremy Corbyn to the Labour Party and taking away whip from him in the parliamentary Labour Party illustrated the ambivalence in the party at the top level about the urgency of tackling racism. I did not any longer wish to belong to a party which I had joined when it had noble ideals and would never have countenanced racism."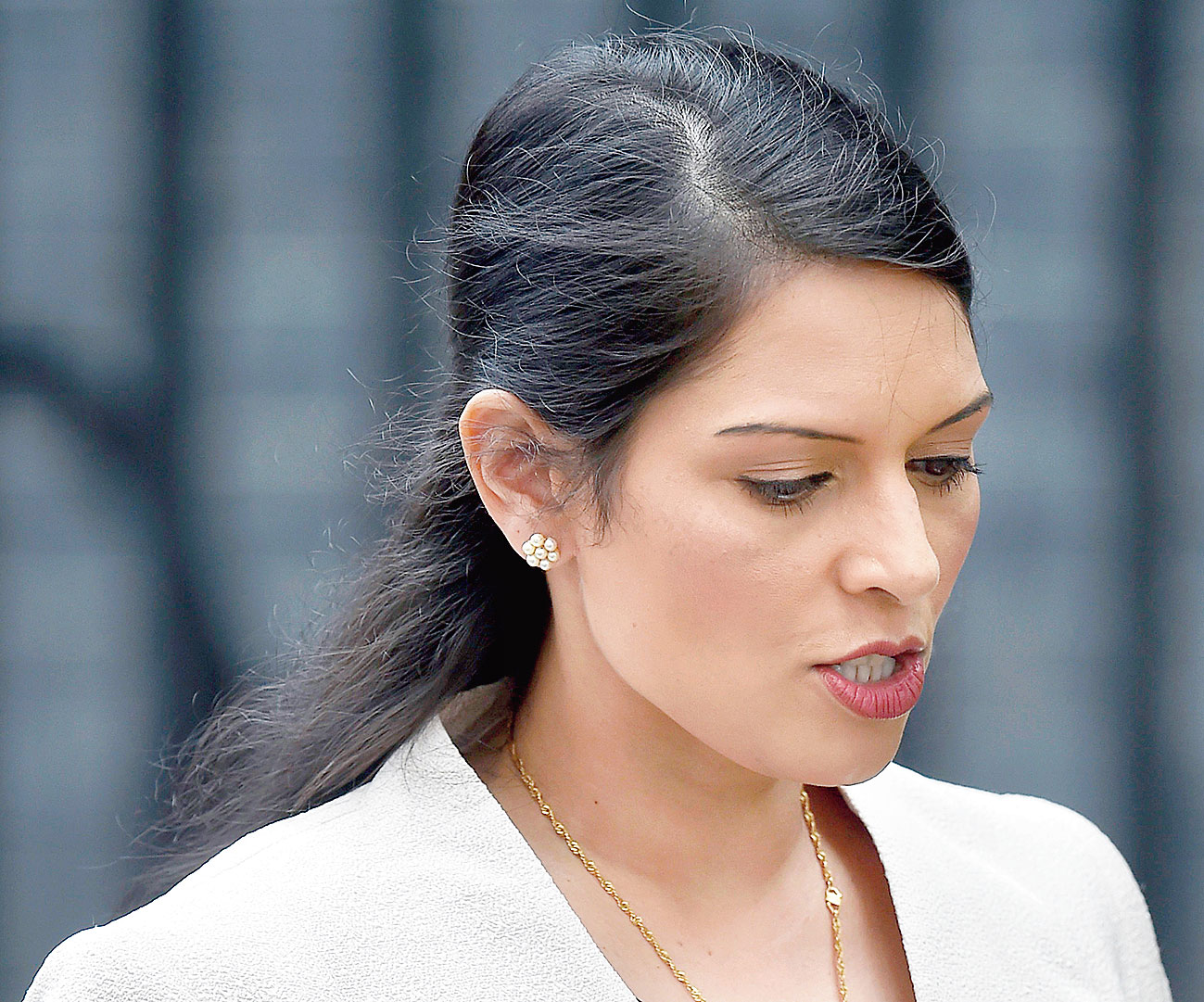 In a way, his case and that of Priti are connected, for she is hated with singular vehemence by the Labour Party.
Meghnad revealed: "I was giving a lecture the other day and someone asked why so many Indians were voting Tory. The problem is that the Labour Party has a condescending attitude to Indians. They want Indians to feel downtrodden and victims of racism whereas Indians are achieving and aspirational."
Priti, 48, a Brexiteer, has positioned herself on the Right-wing of the Conservative Party where she has strong support among many Tory MPs. This is another reason why Labour regards her as even more of a "traitor".
She is also personally liked by the Prime Minister Boris Johnson. This is why he promoted her to one of the great offices of state — home secretary — where Priti has probably been very determined in dealing with recalcitrant civil servants, whose behaviour is perhaps best understood by watching the BBC TV comedy, Yes Minister.
But did Priti bully staff?
A cabinet office inquiry was set up after Sir Philip Rutnam, the most senior civil servant in the home office, resigned in February as its permanent secretary after alleging Priti was responsible for his "constructive dismissal".
The report, carried out by the government's independent adviser on standards, Sir Alex Allan, has not been published but its reported findings have been leaked to the BBC. Priti will, in fact, live to fight another day.
She said she was sorry "that my behaviour in the past has upset people", while a government statement on Friday announced that the Prime Minister had "full confidence" in his home secretary.
It added that Boris was "reassured that the home secretary is sorry for inadvertently upsetting those with whom she was working. He is also reassured that relationships, practices and culture in the home office are much improved" — an implied criticism of the Humphrey Applebys in Whitehall.
Allan resigned in protest his report had been ignored and said that Priti's "approach on occasions has amounted to behaviour that can be described as bullying in terms of the impact felt by individuals. To that extent her behaviour has been in breach of the ministerial code, even if unintentionally".
However, he conceded that the home secretary had "legitimately not always felt supported by the department".
Labour leader Sir Keir Starmer did not comment immediately on Meghnad's resignation but said about Priti: "If I were Prime Minister, the home secretary would have been removed from her job."
Yet again, the prime minister has been found wanting when his leadership has been tested."