Markle vs Markle
Meghan is suing Associated Newspapers for printing extracts from a highly personal letter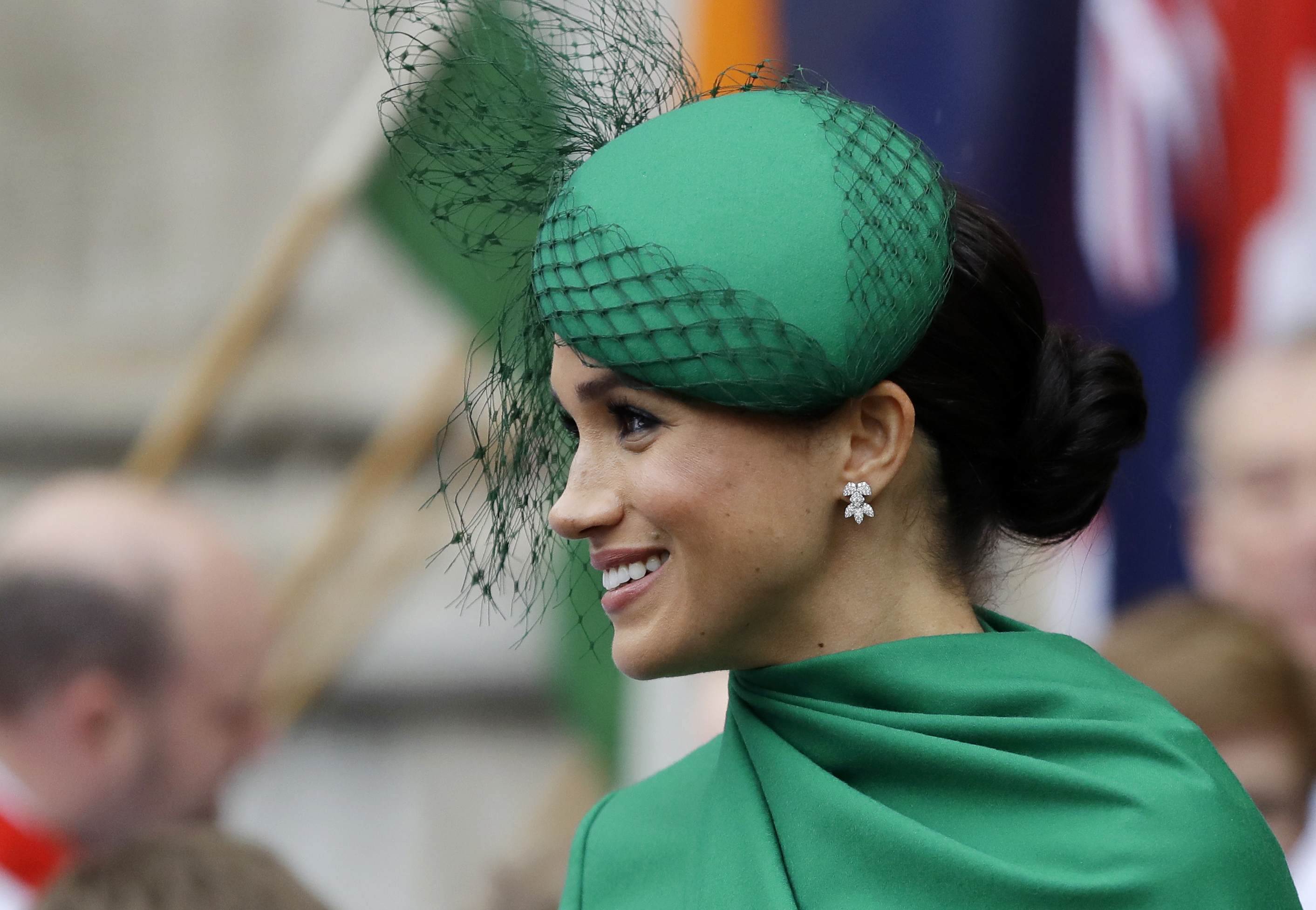 ---
|
London
|
Published 25.04.20, 08:24 PM
---
A case began on Friday in the High Court in London which will one day probably be made into a Hollywood movie, Markle vs Markle, in the style of Kramer vs Kramer, except on this occasion it is pitching Meghan Markle, 38-year-old Duchess of Sussex, against her estranged 75-year-old father, Thomas Markle Snr.
Meghan is suing Associated Newspapers, publishers of the Mail on Sunday and MailOnline, for printing extracts from a highly personal letter she had written to her father, whom she had not seen since her high profile wedding to Prince Harry in Windsor on 19 May 2018.
The headline on one article last year read: "Revealed: The letter showing true tragedy of Meghan's rift with a father she says has 'broken her heart into a million pieces'."
In one extract, the Duchess told her father: "Your actions have broken my heart into a million pieces — not simply because you have manufactured such unnecessary and unwarranted pain, but by making the choice to not tell the truth as you are puppeteered in this. Something I will never understand."
The letter was revealed by Meghan's father, who was stung by what he considered a false narrative concerning their relationship which had appeared in People magazine in America.
Markle Sr now appears prepared to take on his own daughter — in court if necessary — for he has been quoted by the Mail on Sunday as saying: "I have to defend myself. I only released parts of the letter because other parts were so painful. The letter didn't seem loving to me. I found it hurtful."
Without the coronavirus pandemic, it is unlikely that Markle Sr, who is in poor health, would have risked the journey to London to give evidence, but since the trial is being done using videos and virtual reality, there is a greater chance he will be able to speak out against his daughter.
On Friday, it was reported that Meghan and Harry were following proceedings from their home in Los Angeles.
At a preliminary hearing on Friday, conducted with the judge, Mr Justice Warby, sitting in the Royal Courts of Justice in the Strand in London, and attended remotely by lawyers and reporters, the publisher's legal team asked for parts of Meghan's case to be "struck out".
Lawyers for Associated Newspapers said Meghan's contention that her "vulnerable" father was "harassed and humiliated", "manipulated" and "exploited" should not form part of her case.
Antony White QC, representing Associated Newspapers, said that the allegations relating to her father were made without any attempt to contact him to see if he agrees with them.
White also rejected Meghan's allegation that the publisher "acted dishonestly" when deciding which parts of her letter to her father to publish.
He pointed out: "It is extremely common for the media to summarise or edit documents when reporting current events, and that is not a basis for an allegation of dishonesty."
It is also argued that Meghan took great care to set out her letter in very neat handwriting since she intended its contents to be published.
The outcome of the case might turn on whether the copyright of the letter belongs to Meghan or her father.
The legal action was announced by Harry who accused some newspapers of a "ruthless campaign" against his wife.
Recalling his mother, Diana, Princess of Wales, who died in a Paris car crash while being pursued by paparazzi in 1997, Harry said:
"Though this action may not be the safe one, it is the right one. Because my deepest fear is history repeating itself. I've seen what happens when someone I love is commoditised to the point that they are no longer treated or seen as a real person. I lost my mother and now I watch my wife falling victim to the same powerful forces."