London attacker with PoK terror camp past
The man stabbed to death on Friday has been named as Cambridge graduate Jack Merritt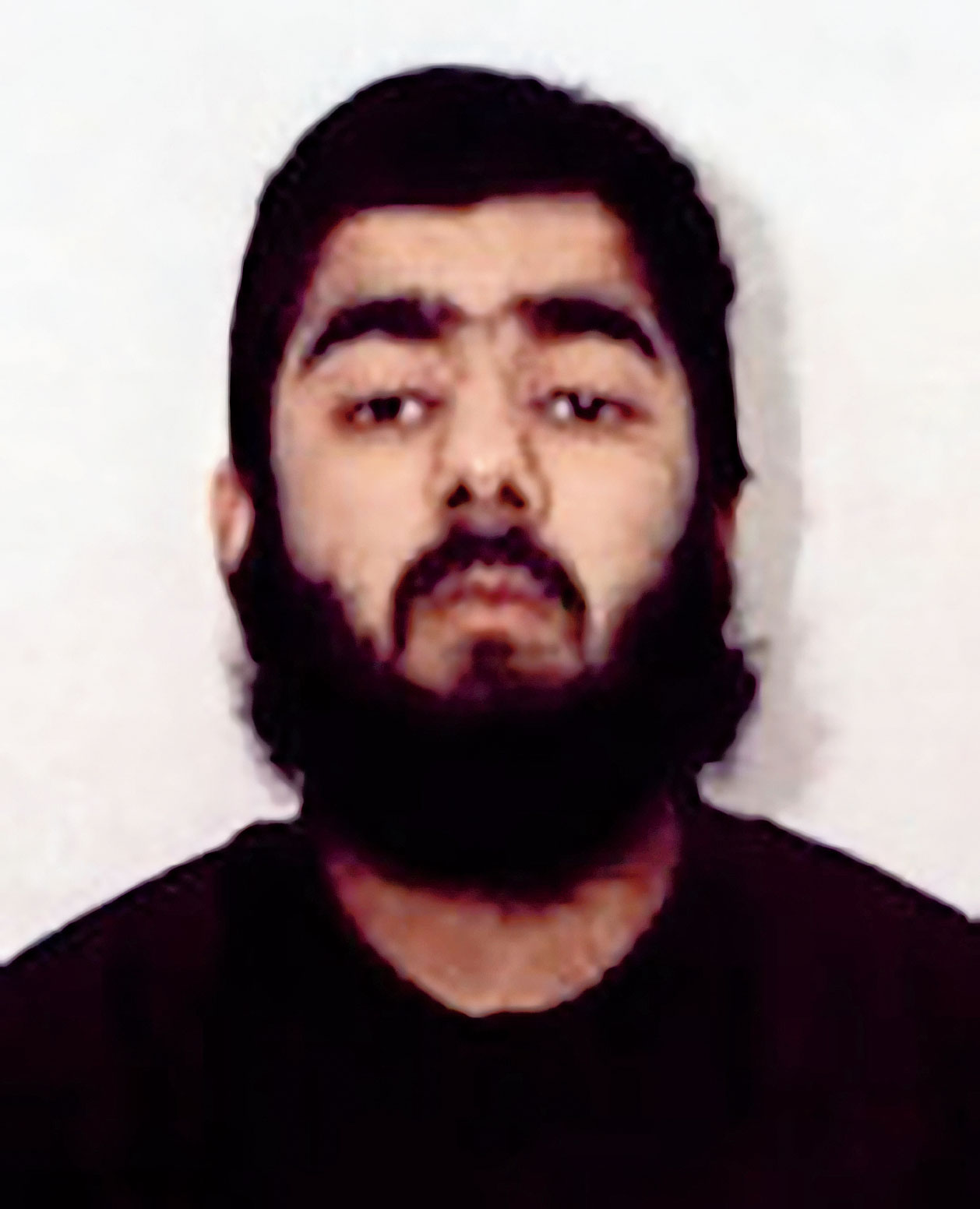 ---
London
|
Published 30.11.19, 09:01 PM
|
---
The man shot dead by police on London Bridge on Friday afternoon after he had stabbed five people, including a man and a woman fatally, has been named as a 28-year-old convicted Pakistani-origin terrorist, Usman Khan.
According to a report from a judge, who had sentenced Usman in 2012 to 16 years in prison for plotting with eight others to blow up the London Stock Exchange, he was involved in trying to set up a terrorist training facility in Pakistan-occupied Kashmir with the idea of carrying out operations back in the UK or "abroad".
Although not specified, "abroad" was probably a reference to India. At one stage the group did consider carrying out "a Mumbai-style attack" in the UK but discarded the idea.
The man stabbed to death on Friday has been named as Cambridge graduate Jack Merritt, who was a course coordinator for Learning Together, a prisoners' rehabilitation programme. The woman has yet to be named.
The sentencing report on February 9, 2012, from Justice Wilkie, who presided over the trial of the nine terrorists at Woolwich Crown Court, makes it clear that setting up the military training facility in PoK was at the heart of Usman's long-term ambitions.
He was only 19 when he became a leading member of a group whose members were said to have been radicalised by online al Qaida propaganda.
Although born in Britain, Wilkie said "Usman Khan and Nazam Hussain were Pakistani in origin and their families came from the same village in Kashmir".
Judge Wilkie wrote: "They had a longer term view, were focused, among other things, on fundraising for their plans to establish and recruit for a terrorist military training facility under the cover of a madarsa on land owned by Usman Khan's family, where there was already a mosque, and looked to the others to supply them with substantial quantities of cash.
"…They eschewed, having briefly considered it, the taking of immediate action, as untrained novices, such as bombing certain pubs in Stoke. Rather, they intended to proceed on a more long-term and sustained path, to establish and operate that terrorist military training facility, at which Usman Khan and Nazam Hussain would train, which would make them, and others whom they would recruit to be trained there, more serious and effective terrorists.
"It is clear from the wide-ranging discussions that the groups were considering a range of possible actions. They included fund raising for the establishment and operation of the terrorist military training madarsa in Pakistan, undertaking training there and recruiting others to undertake terrorist training there, sending letter bombs through the post, attacking pubs used by British racist groups, attacking a high-profile target with an explosive device and a 'Mumbai'-style attack by terrorists…."
There is no specific reference to India but Wilkie noted: "The Crown contended that these defendants contemplated that some of those trained would commit their acts of terrorism abroad…."
The nine were convicted of a plot to blow up the London Stock Exchange. As the judge said, their idea was "to place a live explosive device in the Stock Exchange in London. The intention was that it should be exploded, but not cause death or serious injury, but that it should cause terror, disruption and financial damage…."
Again and again, Wilkie returned in his report to Usman's plans to use his Pakistani connections to set up a terrorist training cell in PoK.
Usman's plans "were about the long-term business of establishing and operating a terrorist military training facility in Pakistan, on land owned by the family of Usman Khan to which British recruits whom they would recruit would go to receive training.
"Usman Khan and Nazam Hussain were to obtain that training and were, thereafter, to obtain first-hand terrorist experience in Kashmir (PoK). Furthermore it was envisaged by them all that ultimately they, and the other recruits may return to the UK as trained and experienced terrorists available to perform terrorist attacks in this country, on one possibility contemplated, in the context of the return of British troops from Afghanistan.
"These three (including Mohammed Shahjahan) were happy to engage with the other groups, whom they knew were intending, in the short term, to commit terrorist attacks in the United Kingdom. They contemplated, however briefly, such an attack themselves but it is clear that their focus was not distracted by that from the serious long-term plan to which I have referred.
"The plan was to make that madarsa available for men who would be fighting to bring Sharia to that region. Such people would receive firearms training at the madarsa.
"The Crown's position, which I accept, is that, whilst the madarsa was in the early stages of construction, terrorist training there was already possible. The Crown accepts that (Mohammed) Shahjahan did not intend to travel to train but that Usman Khan and Nazam Hussain did as they were about to travel to Pakistan…."
Explaining the sentence of 16 years, the judge concluded: "In the case of Usman Khan, in my judgment he was marginally more central to the project than Nazam Hussain and marginally below Shahjahan (the acknowledged leader). In addition, I must make a small reduction to reflect his youth.
"This results in a sentence after a trial of 20 years from which must be deducted 4 years as a discount for his plea of guilty. Thus the determinate sentence for him would be 16 years. I am imposing an IPP (Imprisonment for Public Protection) upon him and must fix the minimum term before which his release on licence cannot be considered. That is one half of the notional determinate sentence namely 8 years less time served on remand."
Usman was released after serving half his 16-year sentence, but the electronic tag he was wearing so that his movements could be monitored did not prevent Friday's tragedy. He had taken part in counter-terrorism deradicalisation courses while in prison, and continued them after he left, the BBC reported, but "they had failed to change his mindset".
In fact, on Friday he was attending a conference on prisoner rehabilitation, organised by Cambridge University, that was taking place at Fishmongers' Hall, where he began stabbing people before running out, only to be shot dead by the police five minutes later on London Bridge.