A Nandy in running to lead Labour
I think I definitely have a contribution to make: Lisa Nandy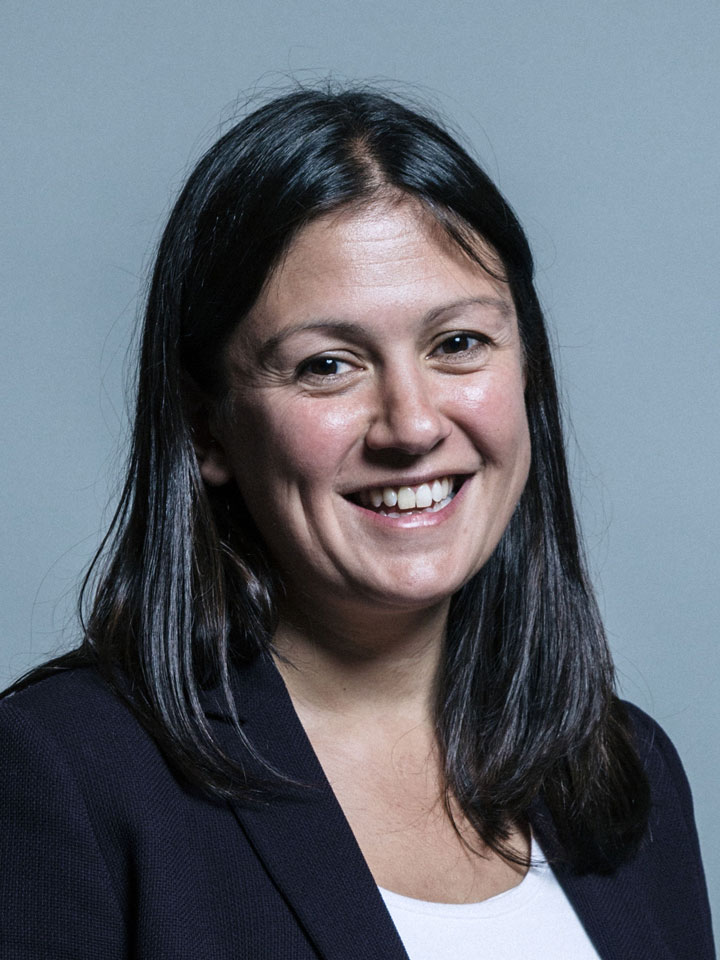 Lisa, 39, has previously served as shadow secretary of state for energy and climate change
Wikipedia
---
London
|
Published 15.12.19, 09:11 PM
|
---
Lisa Nandy, the daughter of leading Bengali academic Dipak Nandy from Calcutta, has been the first to declare she is considering running to replace Jeremy Corbyn as leader of the Labour Party.
"Well, the honest answer is I'm seriously thinking about it," the Labour MP who retained her seat in Wigan, Greater Manchester, but with her majority slashed from 16,027, to 6,728, told the Andrew Marr Show on BBC TV on Sunday.
She said: "I think I definitely have a contribution to make."
Lisa, 39, who has served as shadow secretary of state for energy and climate change under Corbyn, added: "The reason I'm thinking about it is because we've just had the most shattering defeat where you really felt in towns like mine that the earth was quaking."
Speaking about Labour's defeat in its traditional heartlands, she commented: "As one woman said to me on Thursday, 'I haven't left the Labour Party, the Labour Party has left me.' It has to be my mission, our mission, to bring Labour back home to people like her."
Asked if Corbyn's leadership had been a problem, she agreed: "That is undoubtedly true…. In every single part of the country. I've heard it from campaigners and colleagues and activists all over the country."
But she qualified the remark by also arguing that she "very much agrees with Jeremy" that the defeat was not a rejection of the party's policies. All leadership candidates — there will be several — realise that the Labour Party, with half a million members who will each have a vote in the contest, will continue to be controlled by hard-Left Corbyn supporters. Therefore, they will have to walk a tightrope in drawing a distinction between Corbyn, the man, and his policies.
Lisa was born in Manchester to Luise Nandy (née Byers) and Dipak Nandy, who has been described by the Sun as a "Marxist academic". He was born in Calcutta on May 21, 1936, won the Tagore Gold Medal for an English essay at St Xavier's College and arrived in England in 1956. He made a name for himself in race relations and as an academic and author and became founder-director of the Runnymede Trust, an important race equality think tank. Lisa's maternal grandfather was Lord Byers, leader of the Liberals in the House of Lords for 19 years.
On Sunday, Lisa was given generous space in the Observer newspaper to set out her pitch. "We are all shattered," she began.
"If we are going to represent the country, we need to understand it, to see it as it really is, not how we might imagine it to be, and to live and experience things as the people we fight for do.
"The job of the Labour leader now must be to reconcile urgently those parts of the country that want and need a Labour government, but have come adrift.
"This will not be easy.
"An open, inclusive Labour party can provide people with a vision of a future that matters to them and that they have a stake in. We can be ambitious for our communities, to believe and to show that things can be better. We can give people something to vote for. And we can win."
However, to go from 203 seats to 326 at the next general election in 2024 and oust a well-entrenched Boris Johnson will probably not be possible for Labour in one go.
Those who argue that Corbyn's Left-wing policies should be pursued even if the man himself is ditched are being described by many even within the party as "delusional".
A report in The Guardian said: "Seven MPs, six of them women — Jess Phillips, Nandy, Emily Thornberry, Rebecca Long-Bailey, Angela Rayner and Yvette Cooper — are understood to be thinking of joining the contest, making it likely that Labour will for the first time elect a female leader. Keir Starmer, the shadow Brexit secretary, is also likely to join the race."
The shadow chancellor, John McDonnell, who has already said he will not be part of the new shadow cabinet, said: "I think it should be a woman leader next and I've said that consistently."