Khashoggi 'was strangled immediately'
Turkey claims Khashoggi died of suffocation and his body was then dismembered and completely destroyed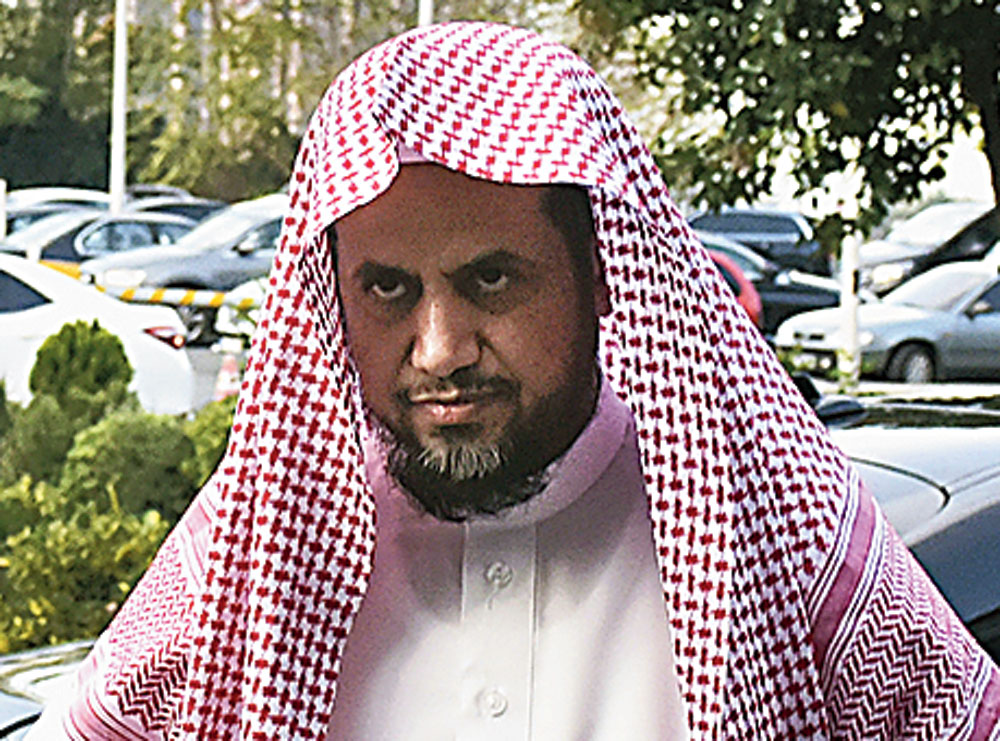 Saudi Arabia's top prosecutor Saud al-Mojeb in Istanbul on Wednesday.
(AFP)
---
Istanbul
|
Published 31.10.18, 08:08 PM
|
---
The Saudi dissident Jamal Khashoggi was strangled almost as soon as he stepped into the Saudi consulate in Istanbul a month ago, and his body was then dismembered and destroyed, the chief prosecutor for Istanbul said on Wednesday, giving the first official explanation from Turkey of how Khashoggi died.
The killing of Khashoggi has significantly raised tensions between Saudi Arabia and Turkey. Western intelligence analysts and Turkish officials have maintained that the operation could not have been carried out without the consent of Crown Prince Mohammed bin Salman, the de facto leader of Saudi Arabia.
Prince Mohammed had sent a prosecutor to Istanbul, but a statement from Irfan Fidan, the chief prosecutor for Istanbul, said that three days of meetings with his Saudi counterpart had ended with little progress.
"Despite all our good intentions and efforts to unravel the truth, a concrete outcome was not reached from the meetings," the statement said. The Saudi chief prosecutor, Saud al-Mujeb, left for the airport and was scheduled to return to Saudi Arabia.
Turkish officials have revealed details about the manner in which Khashoggi died, including the strangling and dismemberment, but always anonymously and usually through leaks to the local news media.
The statement, which was distributed to Turkish news channels and read out by reporters on live television, said that Khashoggi died of suffocation on October 2 and his body dismembered and completely destroyed.
Khashoggi, a columnist for The Washington Post, had entered the Saudi consulate to obtain a document required for his marriage the next day.
No body has been found, and Turkish officials have repeatedly demanded that Saudi officials reveal the location of his remains and identify the "local collaborator" who the Saudi foreign minister said was involved in handling the disposal of Khashoggi. The Saudi officials disavowed that statement, the prosecutor's statement said.