Khaleda trapped between life and death: Bangladesh Nationalist Party
She is lodged in a 200-year-old prison in Dhaka since February last year, serving a 10-year jail term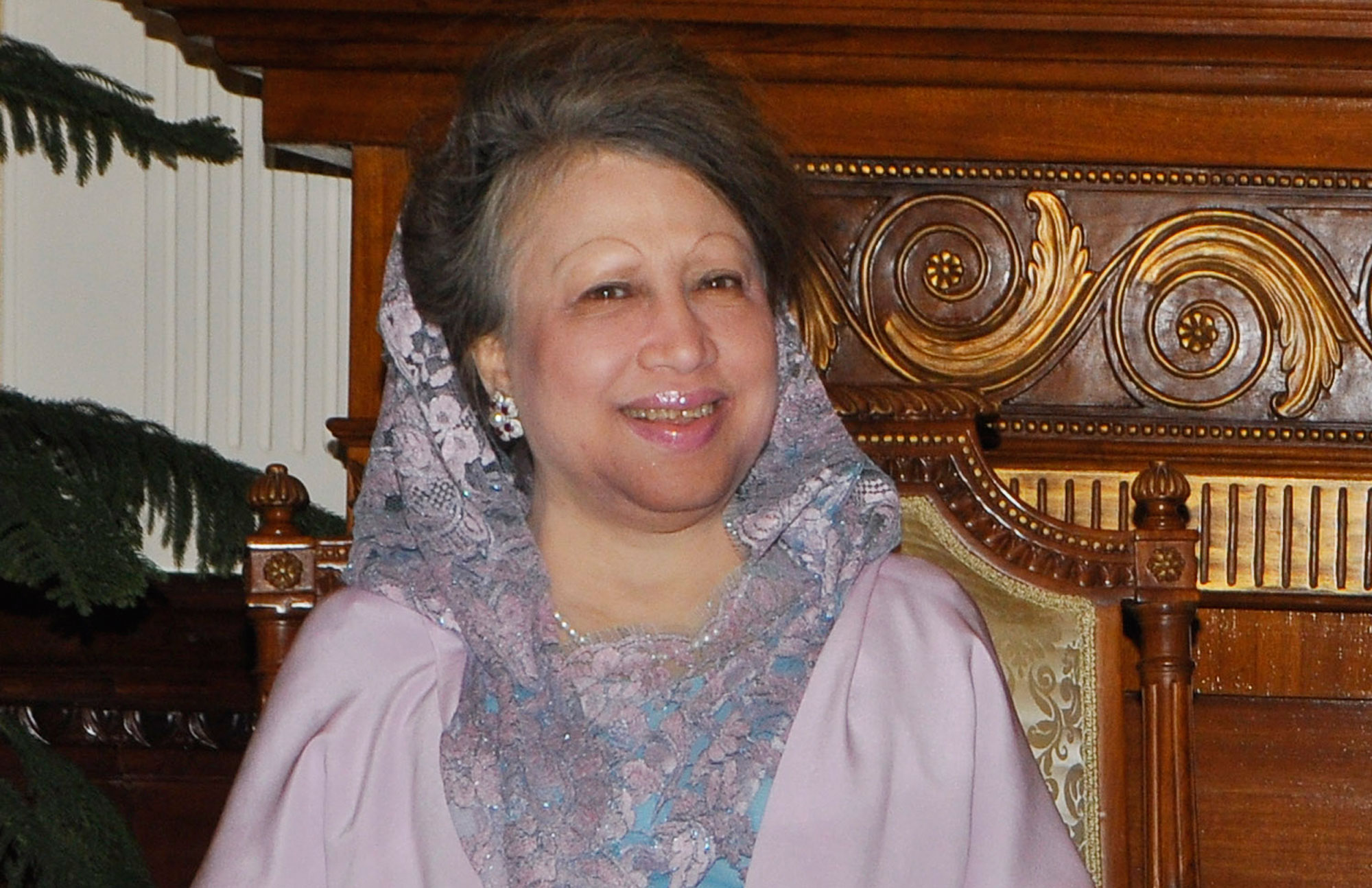 ---
|
Dhaka
|
Published 19.05.19, 08:49 PM
---
Jailed former Prime Minister Khaleda Zia is trapped between life and death as her health has deteriorated over the past week because of unhealthy environment, according to her Bangladesh Nationalist Party.
Demanding the immediate release of the 73-year-old three-time Prime Minister, BNP standing committee member Jamiruddin Sircar said that because of loneliness and lack of proper treatment, Zia is suffering from various ailments, including heart disease.
She is lodged in a 200-year-old prison in Dhaka since February last year, serving a 10-year jail term in two graft cases.
"Khaleda Zia is trapped between life and death. Keeping Khaleda in jail, depriving her of bail, is contrary to the Constitution and human rights, since her conviction in any of the cases had not been finally disposed of by the Supreme Court," Sircar was quoted as saying by the Dhaka Tribune. The former parliament speaker asked the government to allow her to receive proper treatment at a hospital of her choice.
"The government had assured it would make proper arrangement for Khaleda Zia's treatment, but not enough initiatives… (had been) taken yet.
"It is a bad sign that they are not letting Zia out for treatment, even in this worsening condition," Sircar said, adding that she is at serious risk of a sudden cardiac arrest.
Last year, Prime Minister Sheikh Hasina had accused Zia of "faking" illness in jail to avoid appearances in court where graft cases are pending against her.