Joe Biden not to penalise Mohammed bin Salman over Jamal Khashoggi death
Cost of breach, in Saudi cooperation on counterterrorism and in confronting Iran, was simply too high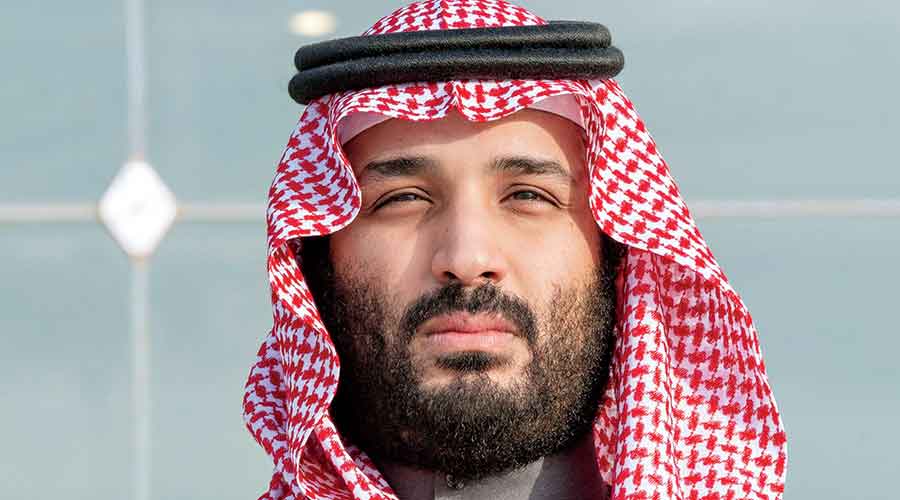 Mohammed bin Salman.
File picture
---
Washington
|
Published 28.02.21, 12:32 AM
|
---
President Biden has decided that the diplomatic cost of directly penalising Saudi Arabia's crown prince, Mohammed bin Salman, is too high, according to senior administration officials, despite a detailed American intelligence finding that he directly approved the killing of Jamal Khashoggi, the dissident and Washington Post columnist who was drugged and dismembered in October 2018.
The decision by Biden, who during the 2020 campaign called Saudi Arabia a "pariah" state with "no redeeming social value", came after weeks of debate in which his newly formed national security team advised him that there was no way to formally bar the heir to the Saudi crown from entering the US, or to weigh criminal charges against him, without breaching the relationship with one of America's key Arab allies.
Officials said a consensus developed inside the White House that the cost of that breach, in Saudi cooperation on counterterrorism and in confronting Iran, was simply too high.
For Biden, the decision was a telling indication of how his more cautious instincts kicked in, as the responsibilities of managing a difficult ally led him to find ways other than going directly after Prince Mohammed to make Saudi Arabia pay a price.
While human rights groups and members of his own party applauded the President for making public the official intelligence finding, whose contents leaked more than two years ago, many said that it was just a first step.
Many organisations were pressing Biden to, at a minimum, impose the same travel sanctions against the crown prince as the Trump administration imposed on others involved in the plot.
Biden's aides said that as a practical matter, Prince Mohammed would not be invited to the US anytime soon, and they denied that they were giving Saudi Arabia a pass, describing series of new actions on lower-level officials intended to penalise elite elements of the Saudi military and impose new deterrents to human rights abuses.
New York Times News Service