Jeremy Corbyn suspended from Labour Party
Warfare in the party erupted after an official report published by the Equality and Human Rights Commission found there had been proven and extensive incidence of anti-Semitism under his leadership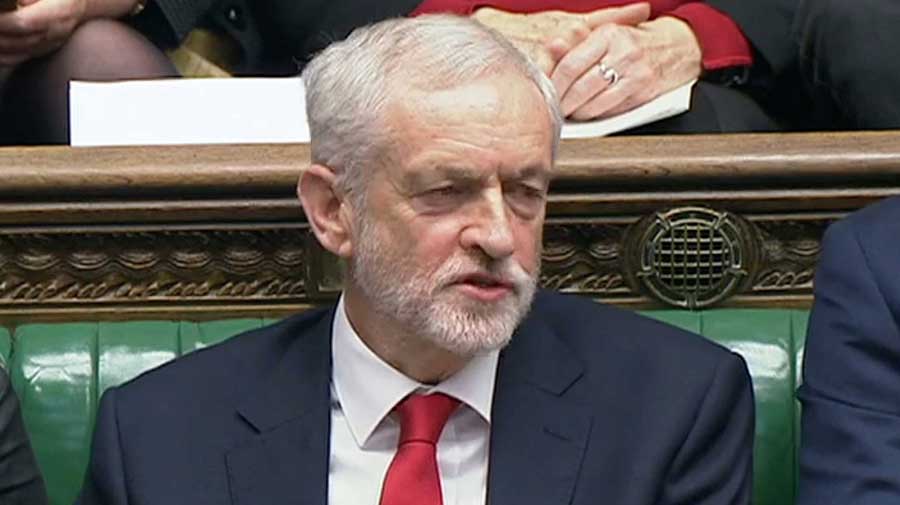 Jeremy Corbyn
File picture
---
London
|
Published 30.10.20, 01:16 AM
|
---
Jeremy Corbyn, the former Labour leader, has been sensationally suspended from membership of the party after a row with his successor, Keir Starmer, over the extent of anti-Semitism in the movement.
The warfare in the party erupted after an official report published on Thursday by the Equality and Human Rights Commission (EHRC) found there had been proven and extensive incidence of anti-Semitism under Corbyn's leadership.
The EHRC's 130-page report said it had identified "significant failings in the way the Labour Party has handled anti-Semitism complaints over the last four years" with "specific examples of harassment, discrimination and political interference".
It also blasted "a lack of leadership within the Labour Party on these issues", which it said was "hard to reconcile with its stated commitment to a zero-tolerance approach to anti-Semitism".
Speaking to reporters, Alasdair Henderson, from the EHRC, said: "The failure of leadership was during the time when Jeremy Corbyn was leader. As leader of the party, with evidence of political interference within his office, he has a responsibility for those failings."
Labour breached the Equality Act 2010 by committing "unlawful harassment" in two of the complaints investigated.  They included "using anti-Semitic tropes and suggesting that complaints of anti-Semitism were fake or smears".
One of the cases involved the former Labour mayor of London, Ken Livingstone, who in 2016 defended Naz Shah, a Pakistani origin MP from Bradford, over claims of anti-Semitism by claiming there was a smear campaign by "the Israel lobby" to undermine and disrupt Corbyn's leadership. Livingstone later resigned from the Labour Party after being suspended.
A further 18 cases were "borderline", involving local councillors, local election candidates and constituency Labour Party (CLP) officials.
Analysis of 70 anti-Semitism complaint files found 23 incidences of "political interference" by Corbyn's office and others. This included "clear examples of interference at various stages throughout the complaint handling process, including in decisions on whether to investigate and whether to suspend" party members.
Corbyn's reaction led to his suspension.
He said: "One anti-Semite is one too many, but the scale of the problem was also dramatically overstated for political reasons by our opponents inside and outside the party, as well as by much of the media."
In marked contrast, Starmer acknowledged the report was "hard to read" but promised all its recommendations would be implemented in full.
"It is a day of shame for the Labour Party," he admitted. "We have failed Jewish people."
Initially, Starmer was evasive when asked whether there was room for Corbyn in the party but after the latter's apparent lack of contrition, a Labour spokesman caused shock by announcing: "In light of his comments made today and his failure to retract them subsequently, the Labour Party has suspended Jeremy Corbyn pending investigation. He has also had the whip removed from the Parliamentary Labour Party."
Having the whip removed means Corbyn, who has been the MP for Islington North in London since 1983, is no longer considered a member of the parliamentary Labour party.
Corbyn, 71, is still supported by tens of thousands of the hard Left in the party which suggests attempts to expel him from the party he led for five years from 2015 will lead to open warfare.
The EHRC report will also make uncomfortable reading for Shami Chakrabarti, a former director of the human rights group Liberty who was appointed by Corbyn to investigate allegations of anti-Semitism and other forms of racism in Labour ranks.
In her report delivered on June 30, 2016, she stated that although anti-Semitism and other types of racism were not endemic within Labour.