Corbyn's Brexit pledge angers Labour
Corbyn was rebuked by, among others, Labour MP Virendra Sharma, who generally does not go against the party line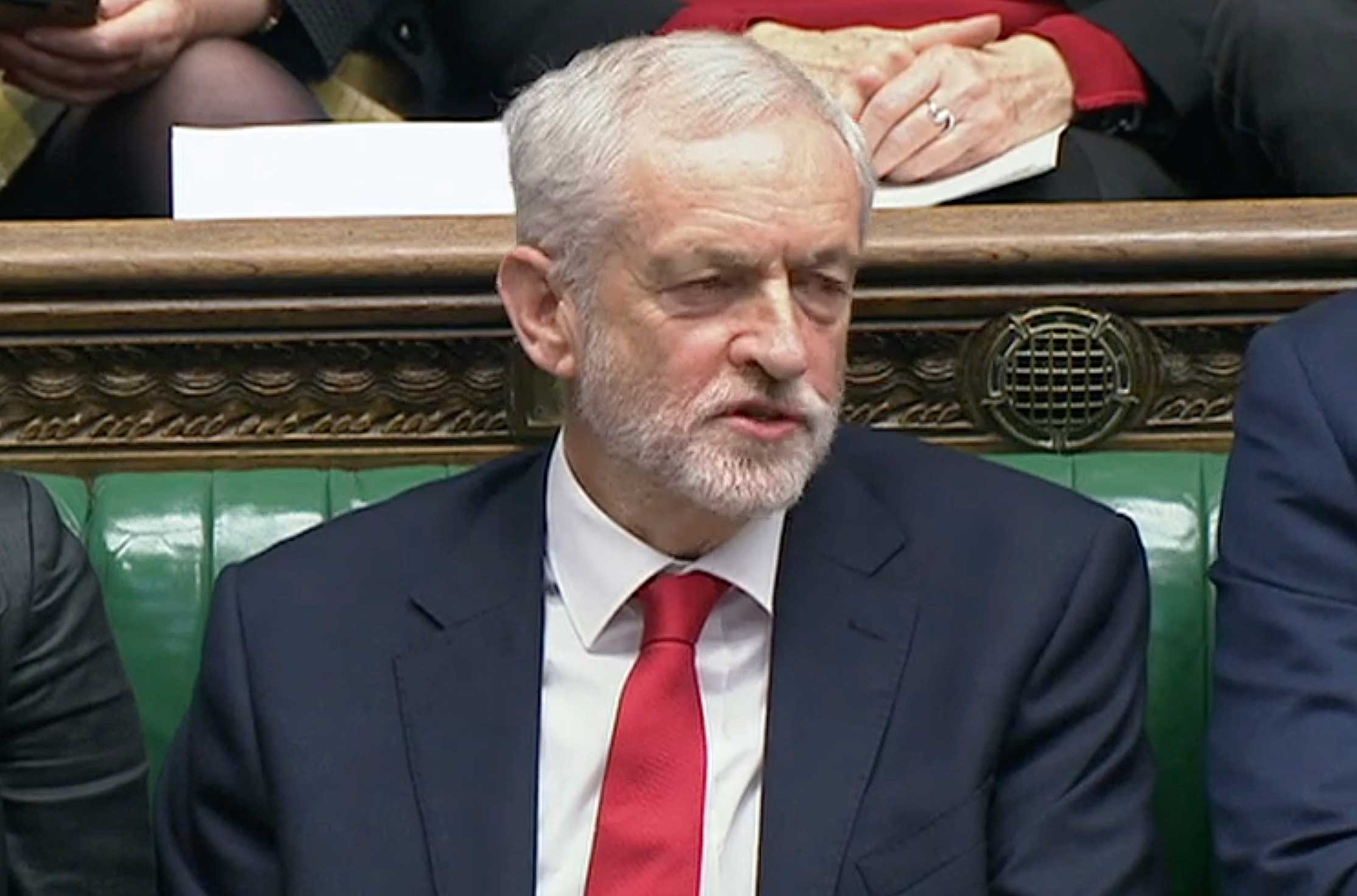 Jeremy Corbyn during the weekly Prime Minister's Questions in the House of Commons on December 19, 2018.
AP
---
London
|
Published 23.12.18, 07:07 PM
|
---
Labour leader Jeremy Corbyn has angered probably the majority of his own party and most of his senior colleagues in Parliament by declaring he will press ahead with Brexit if he becomes Prime Minister in a snap general election in the new year.
He also displayed little enthusiasm for a second referendum with the option to remain in the European Union, which is the preferred choice of a growing number of Labour MPs.
Corbyn was rebuked by, among others, Virendra Sharma, Labour MP for Ealing Southall, who generally does not go against the party line.
But on this occasion he told The Telegraph that it was not for Corbyn alone to dictate the party's Brexit policy.
Sharma said: "The Labour Party position was decided at a conference last year by Labour Party members and they voted to keep all options on the table. A second referendum was explicitly not ruled out by members and so I believe that it is still an option. I support a second referendum with remain as an option because so far the only deals on the table will leave my constituents and Britain worse off."
A significant proportion of his constituents are of Indian origin. Sunday's Observer summed up the Labour split with its front page headline: "Corbyn faces furious Labour backlash over backing Brexit. Labour leader accused of betrayal on second poll and 'in danger of losing young backers'."
However, one plausible line of thinking is that after the Tory party self-destructs over Brexit, Corbyn will become Prime Minister by default.
Corbyn declared in an interview given to The Guardian that his strategy is to force a general election by defeating Theresa May's withdrawal deal in the Commons in mid-January, and then go to Brussels as the new Prime Minister with the aim of securing better terms in time to allow Brexit to go ahead on March 29.
"The national interest is for Parliament to have a vote on this (May) deal now," Corbyn insisted, pointing out that it was May who had pulled the vote, which MPs had agreed to hold on December 11.
To those activists who support his leadership but ardently hope he will stop Brexit by holding a second referendum, Corbyn said: "We have to recognise a number of things. One is, as a party, about 60 per cent of Labour voters voted remain; about 40 per cent voted leave. We have to recognise why people voted in those directions."
Even Labour's deputy leader, Tom Watson, disagreed with Corbyn: "Labour's programme for government is not yet determined because we have not yet written our manifesto. Our approach to Brexit will be determined after consulting members and taking heed of policy decided at the conference."
Luciana Berger, the Labour MP for Liverpool Wavertree, said her party would never be forgiven if it facilitated Brexit, while former shadow business secretary Chuka Umunna described Corbyn's remarks as "deeply depressing and disappointing".
Umunna said: "Brexit is essentially a project of the hard Right of British politics who want to turn Britain into a lightly regulated, offshore tax haven for the super-rich, devoid of proper protections for workers, and one which seeks to dump the blame for the UK's problems on immigrants.
"Labour should stop pretending there is a 'good' Brexit deal and we should certainly not be sponsoring this project because Brexit is the problem — it solves nothing."
Ilford North Labour MP Wes Streeting also attacked Corbyn's remarks: "Why peddle this myth that Labour would be able to renegotiate a Brexit deal at this 11th hour? How would Labour's Brexit be any better than remaining in the EU?
"Our members and voters are overwhelmingly pro-European. This lets them, and our country, down."
The year is ending as it began — with the political parties and the country split right down the middle and no solution in sight. The government is said to be preparing to crash out of the EU without a deal, which business fears will be disastrous for the UK.