'Javid has been good to India' says deputy treasurer of the Conservative Party
Former foreign secretary Boris Johnson, a favourite with 120,000 members of the Tory party, is widely tipped to take over from May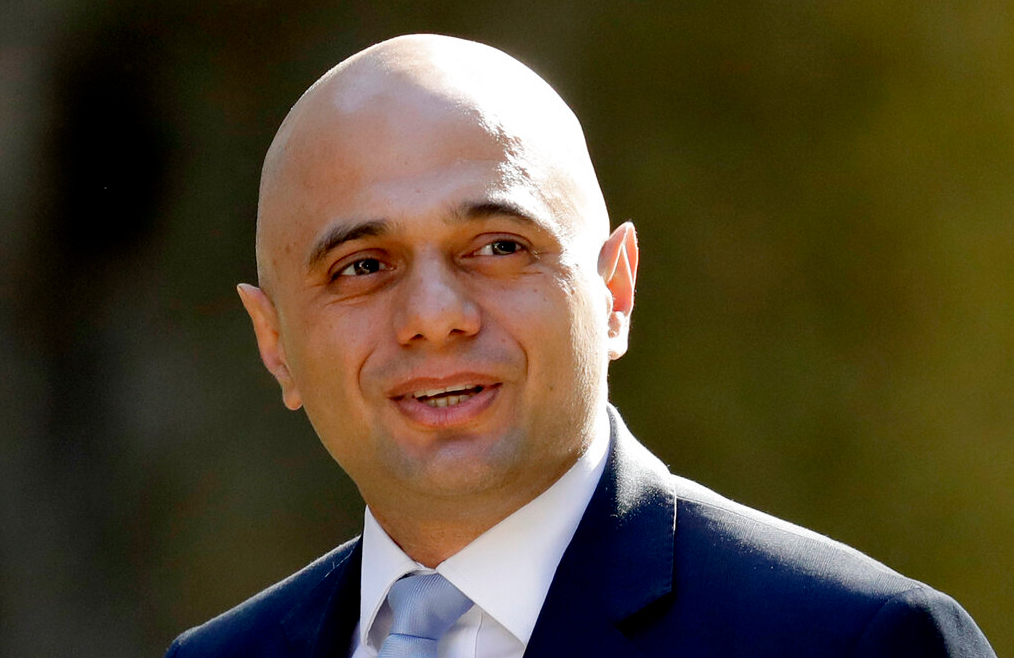 ---
|
London
|
Published 24.05.19, 10:41 PM
---
Theresa May might well have cried, "Et tu, Brute?" — or its Conservative party equivalent — as her three year-period as Prime Minister ended in tears outside 10 Downing Street, on a beautifully sunny Friday morning.
Her voice cracked as she said: "I will shortly leave the job that it has been the honour of my life to hold — the second female Prime Minister but certainly not the last.
"I do so with no ill-will, but with enormous and enduring gratitude to have had the opportunity to serve the country I love."
The Indian reaction was summed up for The Telegraph by Rami Ranger, deputy treasurer of the Conservative Party and chairman of the Conservative Friends of India, who declared: "I am gutted, disappointed that our PM has been forced out of office. She worked so incredibly hard to get a Brexit deal with minimal side effects that protected jobs and the economy. We are now in a very precarious situation. Alas, she was knifed by people for their personal ambitions."
Ranger surprisingly did not suggest the former foreign secretary Boris Johnson when asked who would be the best person to succeed May as Prime Minister from the Indian point of view but the Pakistani-origin home secretary, Sajid Javid.
"Javid has been very good to India — he is above parochial politics," said Ranger, although "Boris", a favourite with 120,000 members of the Tory party, is widely tipped to take over from May.
Sympathy from the departing Prime Minister, who will formally step down from office on June 7 — long enough to host President Donald Trump during his state visit to the UK from June 3-5 — came from many cabinet colleagues who had told her it was time for her to go.
She will remain a caretaker Prime Minister until probably the end of July to allow her successor to be elected.
Her predecessor David Cameron, who resigned after losing the EU referendum in June 2016, spoke in Oxfordshire where Britain's most pro-Indian Prime Minister used to be an MP: "I know what it feels like when you come to realise that your leadership time has finished, that the country needs a new leader.
"It is extremely difficult and painful to step outside of Downing Street and say those things. This will be a very difficult day."
Just as Britain's first woman Prime Minister Margaret Thatcher was in tears when she was forced out by "the men in grey suits" in her own party in November 1990, so also it was with May who first walked into No 10 on 13 July 2016.
After all other candidates had withdrawn from the race, she was "crowned" Prime Minister without an election.
It was an emotional moment as she announced she was leaving the job she had obviously grown to love after six years as home secretary.
With husband Philip watching, she read out the speech she had probably worked on late into the night: "Ever since I first stepped through the door behind me as Prime Minister, I was driven to make the United Kingdom a country that works not just for a privileged few but for everyone, and to honour the result of the EU referendum.
"Back in 2016, we gave the people the British people a choice. Against all predictions, the British people voted to leave the European Union.
"I feel as certain today as I did three years ago that in a democracy, if you give people a choice you have a duty to implement what they decide.
"I have done my best to do that.
"I negotiated the terms of our exit and a new relationship with our closest neighbours that protects jobs, our security and our union. I have done everything I can to convince MPs to back that deal. Sadly, I have not been able to do so. I tried three times. I believe it was right to persevere, even where the odds against success seemed high.
"But it is now clear to me that it is in the best interests of the country for a new prime minister to lead that effort.
"So I am today announcing that I will resign as the leader of the Conservative and Unionist Party on Friday 7 June so that a successor can be chosen.
"I have kept Her Majesty the Queen fully informed of my intentions and I will continue to serve as her Prime Minister until the process has concluded.
"It is and will always remain a matter of deep regret to me that I have not been able to deliver Brexit."
She stressed the need for compromise.
"For many years the great humanitarian, Sir Nicholas Winton, who saved the lives of hundreds of children by arranging their evacuation from Nazi-occupied Czechoslovakia through the Kindertransport, was my constituent in Maidenhead.
"At another time of political controversy a few years before his death, he took me to one side at a local event and gave me a piece of advice.
"He said: 'Never forget that compromise is not a dirty word. Life depends on compromise.' He was right."