Italian actress 'La Lollo' dies at 95
At the height of her fame in the 1950s and 1960s, Lollobrigida was an internationally recognised epitome of Italian post-war cinema, rivalled only by Sophia Loren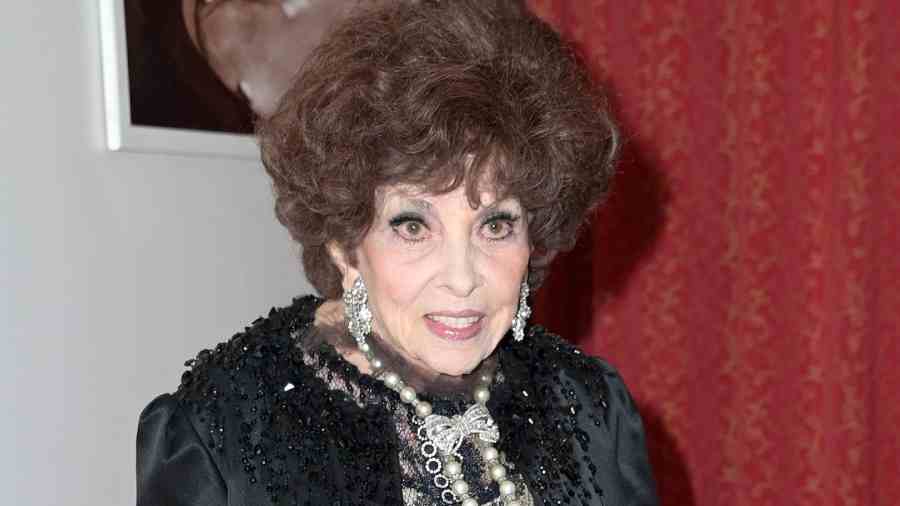 Italian actress Gina Lollobrigida.
Twitter
---
Rome
|
Published 17.01.23, 12:29 AM
|
---
Italian actress  Gina Lollobrigida, a sultry Mediterranean sex symbol who came to represent Italy's vibrant rebirth after World War II, has died aged 95, her former lawyer said on Monday. 
After a humble upbringing, Lollobrigida played opposite Hollywood stars such as Humphrey Bogart, Rock Hudson, Burt Lancaster, Tony Curtis and Frank Sinatra, becoming one of the most recognisable cinema icons of the 1950s and 60s.
At the height of her fame in the 1950s and 1960s, Lollobrigida, who was known simply as "La Lollo", was an internationally recognised epitome of Italian post-war cinema, rivalled only by Sophia Loren.
Tempestuous and impulsive by nature, she made headlines again in 2006, when, at age 79, she announced that she would marry a man 34 years her junior. She later called off the wedding, blaming the media for spoiling it.
"All my life I wanted a real love, an authentic love, but I have never had one. No one has ever truly loved me. I am a cumbersome woman," she told an interviewer when she was 80.
Born to a working-class family in a poor mountainous area east of Rome, she studied sculpture and then got her to break into the film world after finishing third in the 1947 Miss Italia beauty contest. 
One of her earliest performances was as Gemma, the unhappy adulteress in the 1953 film by director Mario Soldati The Wayward Wife (La Provinciale).
She burst into fame in Italy with the leading roles in two Italian comedies by Luigi Comencini — Bread, Love and Dreams, and Bread, Love and Jealousy.
A role opposite Humphrey Bogart in John Huston's 1954 film Beat the Devil, sealed her worldwide fame and in 1955 she made what became one of her signature films, The World's Most Beautiful Woman.
She was also directed by other film luminaries such as Rene Clair and Carol Reed. But despite playing opposite other stars such as Frank Sinatra and Burt Lancaster, she never clicked with Hollywood and preferred to work closer to home.