Indian govt rejects Freedom House report for 2021
The official rebuttal came through the information & broadcasting ministry nearly 48 hours after the report was released on Wednesday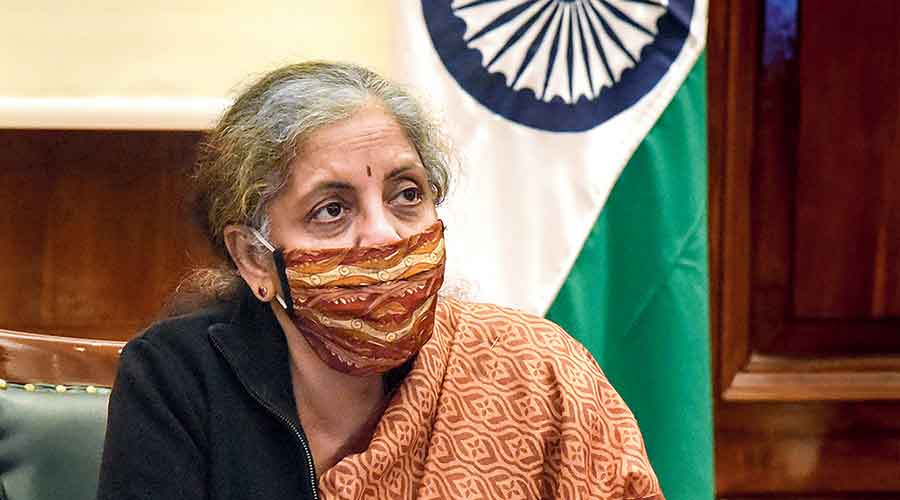 ---
New Delhi
|
Published 06.03.21, 01:35 AM
|
---
The government on Friday rejected as "misleading, incorrect and misplaced" the Freedom House report for 2021 that has downgraded India from a "free" country to a "partly free" one.
India's official rebuttal came through the information & broadcasting ministry nearly 48 hours after the Freedom House report was released on Wednesday. 
Finance minister Nirmala Sitharaman, during an interaction with journalists at the Indian Women's Press Corps, suggested the report need not be taken seriously. 
Asked if the government is concerned by the downgrade, the minister said: "I am concerned about a group which does not get the India map correct. Its views are serious for me to take? The India map in its own website is wrong. And this body, as per its website, says it is an independent body. It doesn't have the wherewithal to understand what is the sovereign territorial map of India. And, in a country as diverse as India, they have gone into the freedom of religion and everything else. Get my map straight first. Get my map straight. How do I take you seriously on matters which are so intrinsic in a multi-diverse country where religions of ancient days have lived together for centuries without any kind of cleansing....''
However, when asked if the government had raised the issue of the distorted map with Freedom House or the US government that partly funds the 80-year-old non-profit watchdog of democracy, political freedom and human rights, external affairs ministry spokesman Anurag Srivastava did not respond.
On the report, he said: "The political judgement of Freedom House are as inaccurate and distorted as their maps. For example, on the Covid 19 situation there is widespread appreciation in the world of our response... India has robust institutions, and well-established democratic practices. We do not need sermons, specially from those who cannot get their basics right.''
The map of India on the Freedom House website does not include Kashmir. In the report, too, "Indian Kashmir" is listed separately and categorised as "not free". Pakistan-occupied Kashmir is listed as "Pakistan Kashmir" and also categorised as "not free". Pakistan is categorised as "partly free".
The rebuttal by the I&B ministry focused on seven points, including the charge of discriminatory policies against Muslims and last year's Delhi riots.  The statement said the government of India treats all its citizens with equality. It said due process of law was followed in dealing with the riots.
On the use of sedition laws, the statement said public order and policing are state subjects.