Hospitals have turned prisons for Congo's poor patients
An Associated Press probe has found that hospitals in Lubumbashi routinely imprison patients for failing to pay their bills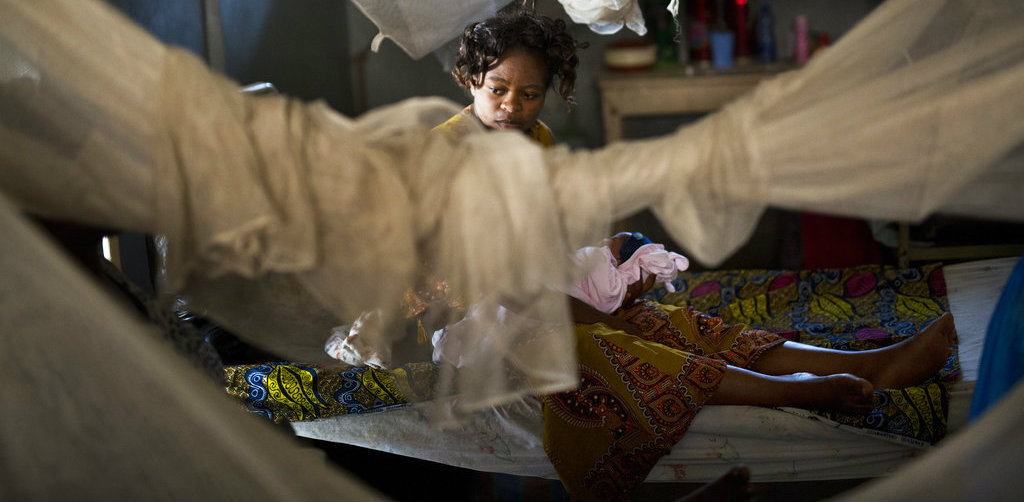 Karena Anny, 30, holds her month-old baby at the Masaidiano Health Center in Lubumbashi. Her baby is yet to see the world outside the hospital doors because Anny has no money to pay $400.
AP
---
Lubumbashi
|
Published 26.10.18, 02:29 PM
|
---
Congolese hospitals imprison patients who can't pay — and don't even try to hide it.
An Associated Press investigation has found that of more than 20 hospitals visited in Congo's second city of Lubumbashi, only one did not routinely imprison patients for failing to pay their medical bills.
None of the hospitals made any attempt to hide the illegal practice: doctors and nurses openly discussed it and the patients were detained in plain sight. Yet, numerous international donors and agencies who have major operations in Congo — including UNICEF, Red Cross and USAID — all told AP they had no knowledge of patient detentions or insufficient information to act.
Congo's ministry of health condemned the detentions and said it frees patients when made aware of the practice.
AP found evidence of hospital detentions in more than 30 countries, from Bolivia to the Philippines.