Hong Kong braces for more protests
Residents plan to hold strikes when lawmakers debate extradition bill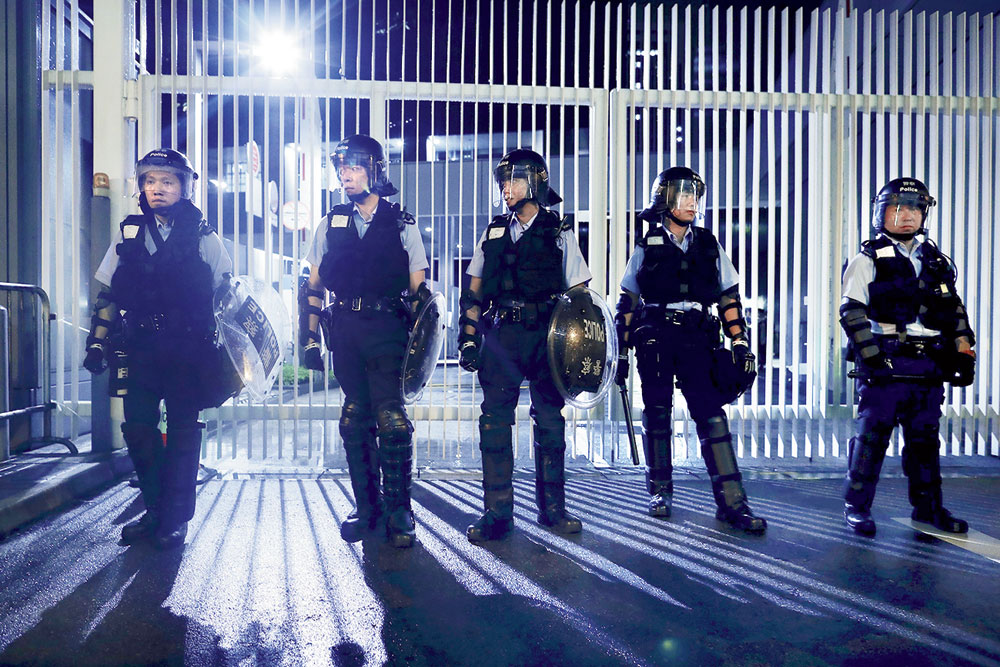 ---
---
Protesters in Hong Kong, angered by the government's refusal to back down on a contentious bill that would allow extraditions to mainland China, gathered near government offices again on Tuesday and planned more action this week as lawmakers resume debate on the legislation.
Lawmakers are likely to vote on the bill by the end of next week, the head of Hong Kong's legislature said, despite mass protests over the weekend opposing the legislation and demanding that it be delayed.
The schedule, announced on Tuesday by the president of the Legislative Council, Andrew Leung, was set to further inflame tensions in Hong Kong, a semiautonomous Chinese territory, after hundreds of thousands of people turned out on Sunday for one of the largest protests in the city's recent history.
The demonstration on Sunday was largely peaceful, though some protesters clashed with police officers in the early hours of Monday.
On Tuesday, the city's police force said members of the public should express their demands peacefully. The South China Morning Post, a local newspaper, reported that thousands of additional officers had been mobilised.
At a briefing with reporters, police officials said they were prepared to deal with unrest. "The force will not tolerate any kind of violence or the incitement of the use of violence," said Kong Wing-cheung, a police spokesman.
On Tuesday night, several hundred people streamed into areas near the Legislative Council and government offices, with many of them huddled across the street, blocked by steel barricades. Half a dozen police vans with flashing red lights parked near the protesters and riot police officers with helmets, batons and shields stood nearby.
Other protesters gathered on a landscaped pedestrian bridge and a waterfront and sang hymns and joined in prayers led by representatives of religious groups. "We may be losing something precious," Yip Po Lam, a Catholic priest, told the protesters. "But I hope we will not leave behind our values and our persistence."
Leung, the president of the legislature, said he expected the bill to go to a vote on June 20 after a total of more than 60 hours of debate, adding that "the case is pressing and has to be handled as soon as possible".
The measure is likely to pass in the local legislature, where pro-Beijing lawmakers hold 43 of 70 seats.