Have Japan's gun laws failed?
Shooting underscores restrictions' success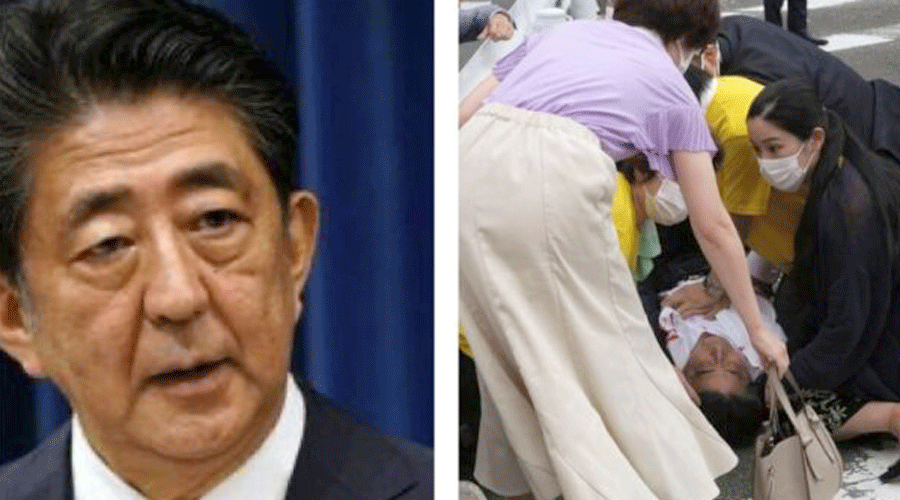 The moment after Shinzo Abe was fired at (R); Shinzo Abe
File Picture
---
Published 10.07.22, 01:32 AM
|
---
The assassination of former Prime Minister Shinzo Abe in Japan may look like a rebuke of the country's famously stringent gun laws.
But there is another view: that the shooting is a reminder of, and maybe even underscores those restrictions' success. Experts who research gun laws stress that even the most stringent measures cannot totally erase the human capacity for violence. 
The shooter apparently used a crude handmade weapon made with electrical tape and metal tubes. Such weapons, known as zip guns or pipe guns, can be assembled with materials from most hardware stores. If the shooter's ability to build and use such a device shows that gun restrictions cannot completely eliminate violence from a society, then it also demonstrates that such measures tend to make that violence rarer and less deadly.
Contrast this attack with the recent mass shooting in Uvalde, Texas, where the gunman's high-capacity, rapid-firing AR-15-style rifle enabled him to kill 19 children and two teachers. Another attacker used a similar rifle to quickly kill 10 at a Buffalo grocery store.