'Get-Brexit-done' urgency in Boris manifesto
Less than three weeks before Britain heads to the polls on December 12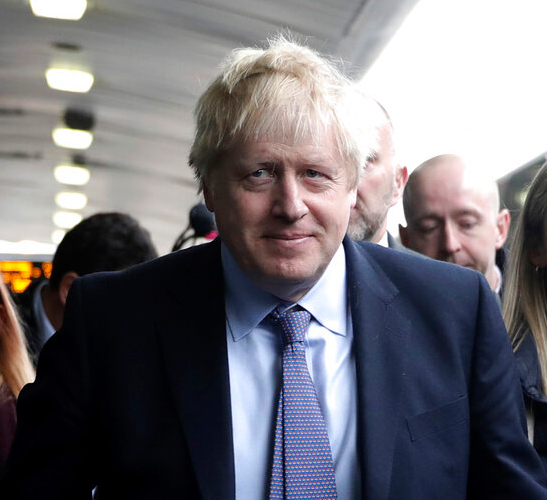 ---
---
British Prime Minister Boris Johnson promised on Sunday "to get Brexit done", pledging in his Conservative Party's manifesto to bring his deal to leave the European Union back to Parliament before Christmas and ruling out any more delay.
With less than three weeks before Britain heads to the polls on December 12, the Conservatives and Opposition Labour Party are trying to tempt voters with different visions of the country's future, but both pledging to spend more.
Johnson's manifesto aims at drawing a distinction with Labour, which has promised to raise taxes on the rich and businesses to fund a big expansion of the state, by promising not to increase taxes if the Conservatives win the election.
"Get Brexit done and we shall see a pent-up tidal wave of investment into this country," Johnson said, launching his manifesto at a conference centre in Telford in central England. "Get Brexit done and we can focus our hearts and our minds on the priorities of the British people."
He also ruled out seeking any further delay to Brexit, saying in his party's manifesto: "We will not extend the implementation period beyond December 2020."
Johnson's manifesto — titled "Get Brexit Done, Unleash Britain's Potential" — pledged to freeze income tax, value-added sales tax and social security payments.