Election lawsuit against Pence dismissed
Judge Jeremy D. Kernodle of the Eastern District of Texas ruled that Republican lawmakers, lacked proper standing to sue Vice-President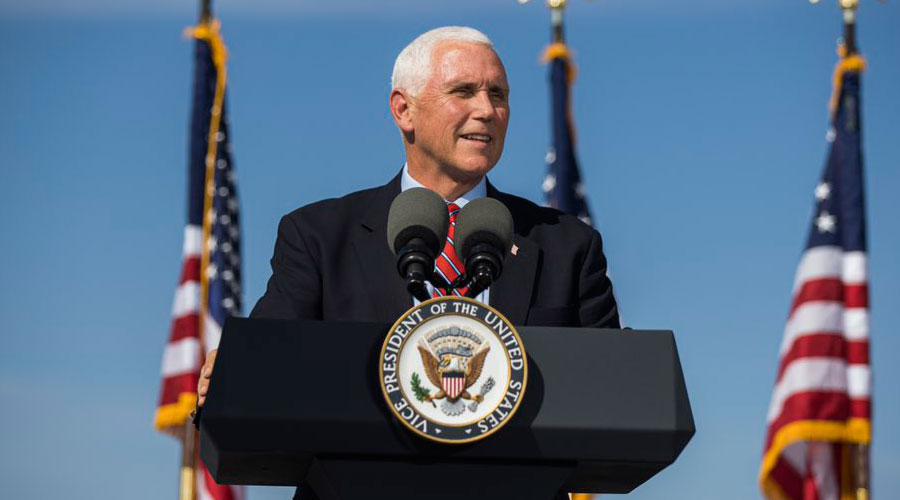 ---
---
A federal judge on Friday dismissed a lawsuit led by President Trump's allies in Congress that aimed to pressure Vice-President Mike Pence to overturn the results of the election, dealing a blow to lawmakers' last-ditch effort to challenge President-elect Joseph R. Biden Jr's victory.
Judge Jeremy D. Kernodle of the Eastern District of Texas ruled that Republican lawmakers, led by Representative Louie Gohmert of Texas, lacked the proper standing to sue Pence in the matter. The lawsuit challenged the more than century-old law that governs the Electoral College process, in an attempt to expand an otherwise ceremonial role into one with the power to reject electoral votes that were cast for Biden.
As the presiding officer of the Senate, Pence has the responsibility of opening and tallying envelopes sent from each state and announcing their electoral results when Congress meets on January 6 to certify Biden's victory. Gohmert, along with his colleagues and electors in Arizona, had hoped that the lawsuit, filed on Sunday, could force Pence to take on an expanded role, opening the vice- president up to pressure to invalidate the election results.
But Judge Kernodle, who was appointed by Trump, dashed those hopes on Friday, though Gohmert said in an interview with Newsmax that his lawyers would appeal. His decision came a day after the justice department asked him to reject the lawsuit. The department also argued that Gohmert did not have standing to sue Pence over performing the duties as defined by the act, but maintained that he should sue Congress, which had passed the original law.
The President was unhappy when he learned that the justice department was representing Pence in a suit that his supporters had filed, and he reached out to the vice-president on Friday morning to discuss it, three people briefed on the discussion said.
In their conversation, Trump expressed surprise about the development, even though the justice department followed proper procedure because Pence was being sued in his official capacity, according to one of the people briefed on the discussion.
Trump's allies in Congress are mounting a doomed, last-minute effort to subvert the results of the election by objecting to the certification of key states' electoral results.
New York Times News Service