Don't promote Russia falsehoods: Ex-aide
Fiona Hill recalled a conversation with John Bolton about Giuliani's activities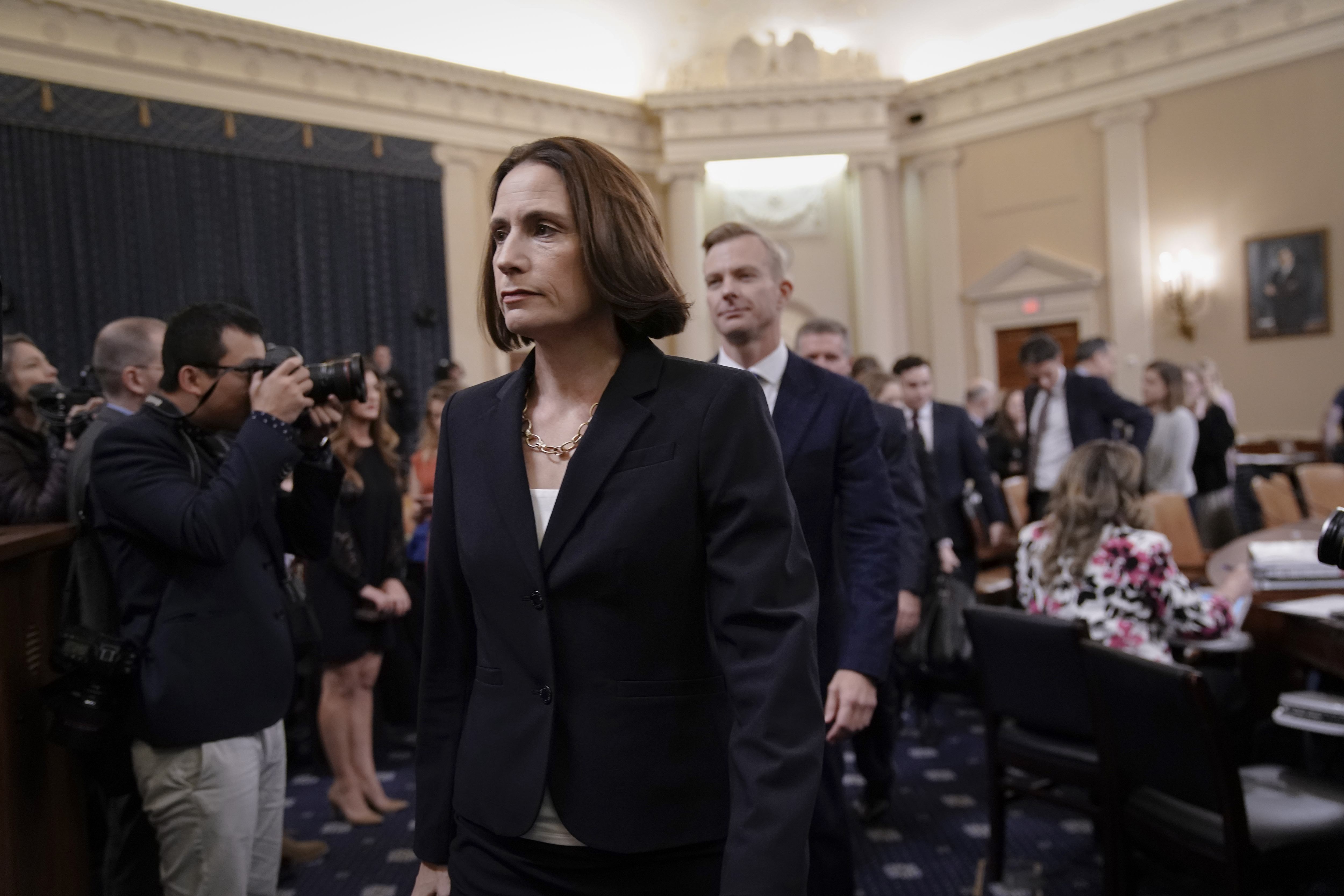 ---
---
President Donald Trump's former Russia adviser Fiona Hill urged lawmakers in the House of Representatives impeachment inquiry on Thursday not to promote "politically driven falsehoods" that cast doubt on Russia's interference in the 2016 US election.
In testimony to the House Intelligence Committee, Hill said based on their questions and statements some members of the panel appear to believe that Russia and its security services did not conduct a campaign against the US during the 2016 presidential race, and that perhaps Ukraine did.
Some Republican members of the Democratic-led committee have advanced the discredited theory, which has been embraced by Trump and his political allies.
"This is a fictional narrative that has been perpetrated and propagated by the Russian security services themselves," said Hill, who until July served as the director for European and Russian affairs at the White House National Security Council.
"In the course of this investigation, I would ask that you please not promote politically driven falsehoods that so clearly advance Russian interests," she said.
The notion that Ukraine and not Russia interfered in 2016 was one of two issues that the US President urged Ukraine President Volodymyr Zelenskiy to probe in a July 25 phone call that is at the heart of the impeachment effort.
In her testimony, Hill recalled a conversation she had with Trump's former National Security Adviser John Bolton about Giuliani's activities.
She said she had already expressed regrets to Bolton about Giuliani's "smear campaign" against Marie Yovanovitch, the former US ambassador to Ukraine,.
Bolton, she said, looked pained and "basically indicated with body language that there was nothing much that we could do about it. And then, in the course of our discussion said Rudy Giuliani was a hand grenade that was going to blow everyone up."