Don't cross important line, Nato tells Putin
Even any use of a smaller nuclear weapon will be a very serious thing, fundamentally changing the nature of the war in Ukraine, says organisation's secretary-general Jens Stoltenberg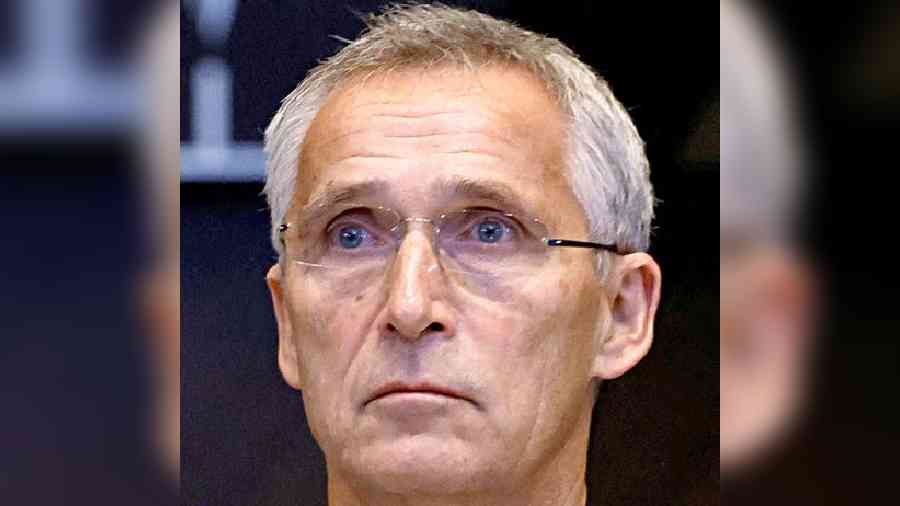 Nato secretary-general Jens Stoltenberg in Brussels on Thursday.
Twitter
---
Brussels
|
Published 14.10.22, 01:02 AM
|
---
Russian President Vladimir Putin would be crossing a "very important line" if he were to order the use of nuclear weapons in Ukraine, Nato secretary-general Jens Stoltenberg warned Thursday, with the military alliance and Russia both due to hold nuclear exercises in coming days. Nato is holding its exercise, dubbed "Steadfast Noon", next week.
The long-planned manoeuvres are conducted around the same time every year and run for about one week.
They involve fighter jets capable of carrying nuclear warheads but do not involve any live bombs.
Russia usually holds its own manoeuvres around the same time, and Nato is expecting Moscow's exercise of its nuclear forces sometime this month.
Stoltenberg said Nato will "closely monitor" what Russia is up to. Asked what Nato would do if Russia launched a nuclear attack, Stoltenberg said:
"We will not go into exactly how we will respond, but of course, this will fundamentally change the nature of the conflict. It will mean that a very important line has been crossed."
He added that "even any use of a smaller nuclear weapon will be a very serious thing, fundamentally changing the nature of the war in Ukraine, and of course, that would have consequences".
Stoltenberg's remarks came after a meeting of Nato's secretive Nuclear Planning Group, which was held among defence ministers in Brussels, as concerns deepen over Putin's insistence that he will use any means necessary to defend Russian territory. The meeting comes against a backdrop of high tension. 
"Irresponsible and reckless rhetoric is dangerous," US defence secretary Lloyd Austin said of Russian threats to potentially use nuclear weapons in Ukraine. 
However the US has not seen the need to make any changes to its current military posture, Austin said.