Donald Trump faces ridicule over his dementia test boast
'Person. Woman. Man. Camera. TV' trends on social media and television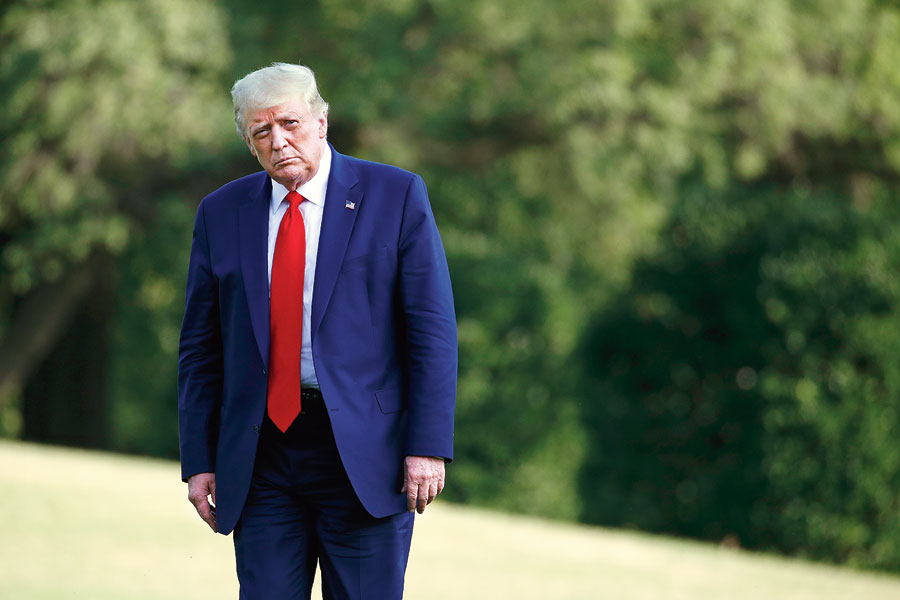 ---
---
Presidents and those who would be President often boast of their qualifications — their education, their experience, their achievements. And then there is President Trump, who is boasting about his dementia test.
Even for a President who has rewritten the political rule book so many times before, the spectacle of a commander in chief repeatedly touting his performance on a cognitive examination to prove that he has not lost a step paves new ground in the history of campaigns for the highest office in the land.
Rather than dispensing with the issue, Trump drew new ridicule this week when he declared it nothing short of "amazing" that he did so well on a test that, among other things, required him to identify an elephant. To demonstrate just how hard he said the test really was, he went on television to recite, over and over, the words that he had been asked to remember in the right order: "Person. Woman. Man. Camera. TV."
Television played the President's performance on a virtual loop on Thursday, and those five words trended online. A group of anti-Trump Republicans instantly produced an online ad mocking the President. T-shirts, sweatshirts, hoodies and other clothing with "Person. Woman. Man. Camera. TV." emblazoned on them were quickly offered for sale.
The reaction was not quite what the President was seeking.
In repeatedly bringing up his cognitive test in recent weeks, he has been trying to bolster his strategy of questioning the mental acuity of his presumptive Democratic presidential opponent, former Vice-President Joseph R. Biden Jr, whom he has portrayed as a doddering old man propped up by his staff.
But in doing so, the President who has called himself a "very stable genius" reinforced concerns about his own capacity, leaving voters who are already confronting the oldest match-up of presidential candidates in American history to decide which septuagenarian is still with it — Trump at 74 or Biden at 77.
Biden has sought to fend off questions about his state of mind for months.
New York Times News Service