Despite setback, brisk Boris Johnson vows to carry on
With 41 per cent of the parliamentary party against him, there are doubts about whether he can realistically continue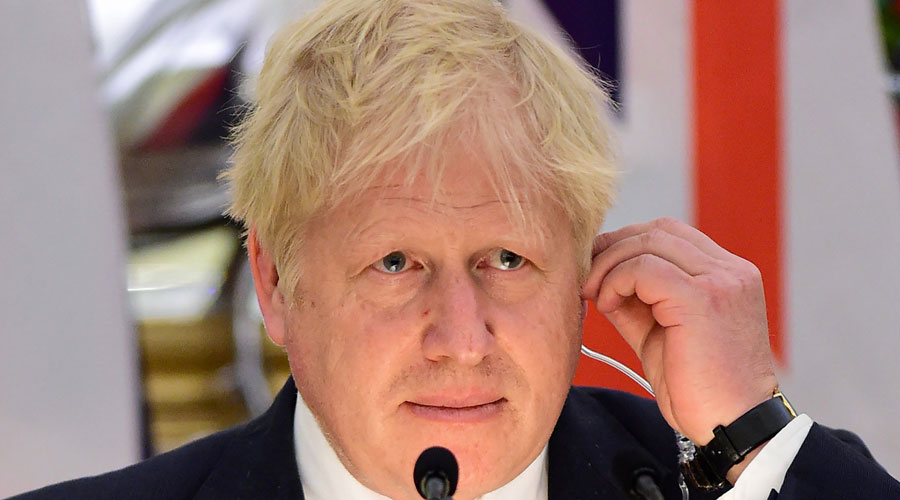 ---
London
|
Published 08.06.22, 01:41 AM
|
---
A senior Indian peer with close links to the Conservative Party told The Telegraph: "I think Boris will be gone by the Tory party conference in October."
That also seems to be the consensus among political pundits after Boris Johnson survived a no confidence motion by 211 votes to 148. "100 would be a bad result," MPs had said before the vote on Monday night.
In the event, 148 is much worse than anyone had expected. With 41 per cent of the parliamentary party against him, there are doubts about whether he can realistically carry on.
But Boris is someone who is known to be "able to defy gravity".
On a sunny Tuesday morning as ministers filed in through the doors of 10 Downing Street, for his first cabinet meeting since the bruising events of the night before, he invited TV cameras in and gave every indication he intends leading the Tories into the next general election in 2024.
He was bright and brisk: "Good morning cabinet, thank you all very much and very good to see you all and I think thank you by the way, everybody, for all your good work yesterday which was a very important day because we are able now to draw a line under the issues that our opponents want to talk about and we are able to get on with talking about what I think the people of this country want us to talk about which is what we are doing to help them and to take the country forward. We are going to focus exclusively on that."
He added: "We are going to get on with the massive agenda that we were elected to deliver in 2019."A number of his cabinet colleagues expressed their loyalty, among them the chancellor Rishi Sunak, who tweeted immediately after the vote: "The PM has won the confidence vote and now it's time to move forward. Tomorrow we get back to work growing the economy and delivering better public services."
Among other Indians in the government, the attorney-general, Suella Braverman, and Alok Sharma, who was the COP26 president, also argued that Boris had won the vote of confidence.
Significantly, on the foreign affairs front, there were expressions of relief from the Ukrainian President Volodymyr Zelensky who said he was "very happy" Boris remained in post, adding, "I'm glad we haven't lost an important ally, this is great news."
However, the former Conservative Party leader and now peer, William Hague, said Boris's leadership "isn't viable actually when more than 40 per cent of your party vote against you".
"This is like trying to drive along the M1 with two flat tyres," he went on.
"You can say you are at the steering wheel but is it really viable? You are not going to get to the end of the motorway. How does it end? It is impossible to foresee how it ends except it won't end well."He noted he did not face a confidence vote while party leader from 1997 to 2001, but he "would have regarded my position as completely untenable if more than a third of my MPs had ever voted against me. The nature of this particular revolt makes it qualitatively as well as quantitatively devastating."
Tuesday morning's national newspapers are not ones Boris is likely to keep.
Even Boris's own paper, the Daily Telegraph, to which he is likely to return as columnist, ran the headline, "Hollow victory tears Tories apart."
It is not a good sign for Boris that the paper speculated on his likely successor by giving odds to possible candidates: former foreign secretary Jeremy Hunt (10/3); foreign secretary Liz Truss (6/1); chancellor Rishi Sunak (7/1); education secretary Nadhim Zahawi (14/1); health secretary Sajid Javid (16/1); defence secretary Ben Wallace (10/1); former defence minister Penny Mordaunt (6/1); and Tom Tugendhat, chairman, foreign affairs select committee (13/2).
The Indian peer who spoke to The Telegraph said: "I would like to see either Sajid Javid or Rishi Sunak — it's time for an Asian Prime Minister."
That there is no obvious successor to Boris is something that will work to his advantage.