Debate rages on Churchill legacy
Many of his critics saw Churchill's intervention as an anti-trade union stance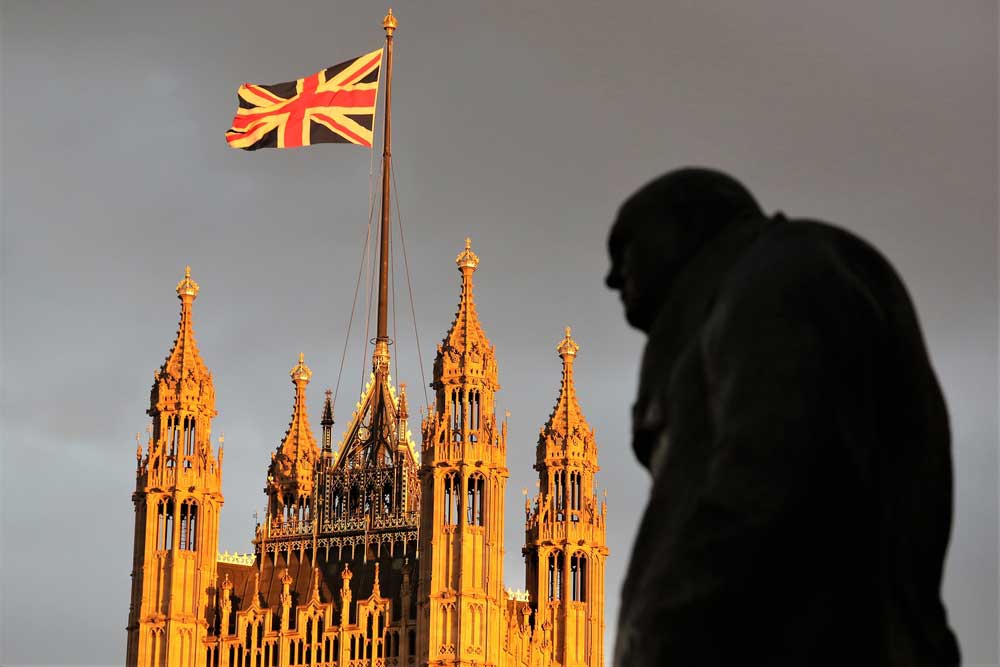 ---
|
London
|
Published 14.02.19, 11:10 PM
---
Was Winston Churchill a hero or a villain?
A senior Labour politician — the shadow chancellor of the exchequer John McDonnell — has provoked widespread outrage by labelling Churchill a "villain".
While Indian authors such as Shashi Tharoor and Madhusree Mukerjee have called Churchill a "war criminal" for his alleged complicity in aggravating the effects of the Bengal Famine of 1943 in which 2-3 million people died, the British leader was hailed as the greatest Briton of all time in a BBC poll conducted in 2002.
On Wednesday at a question and answer session organised by the journalism website Politico, McDonnell, who is the most senior Labour figure in parliament after Jeremy Corbyn, was asked to give a brief reply to the question: "Winston Churchill, hero or villain?"
The shadow chancellor said: "Tonypandy — villain."
He was referring to clashes that took place in a coal mining area of Wales between striking miners and the police from the Glamorgan Constabulary, who were backed up by 200 Metropolitan police officers and a detachment of soldiers from the Lancashire Fusiliers who were ordered in by Churchill, who was then the Liberal home secretary. It is estimated that around 80 policemen and more than 500 civilians were injured and at least one miner killed.
Many of his critics saw Churchill's intervention as an anti-trade union stance. It damaged his reputation among many in Wales, seeing him booed in Cardiff 40 years later during the 1950 general election campaign, and causing councils to block dedications of street names in his honour to this day.
However, for McDonnell to call Churchill a villain in the current toxic atmosphere in British politics was to invite trouble.
The veteran Tory MP Sir Nicholas Soames, who is Churchill's grandson, said: "Frankly it's a very foolish and stupid thing to say, surely said to gain publicity. I think my grandfather's reputation can withstand a publicity-seeking assault from a third-rate, Poundland Lenin. I don't think it will shake the world."
The defence secretary Gavin Williamson also hit back: "Winston Churchill was Britain's greatest war hero. To blacken his name is a disgrace."
The former foreign secretary Boris Johnson, who has written a book on Churchill, condemned McDonnell: "Winston Churchill saved this country and the whole of Europe from a barbaric fascist and racist tyranny and our debt to him is incalculable.
"If John McDonnell had the slightest knowledge of history he would be aware that Churchill also had an extraordinary record as a social reformer who cared deeply for working people and their lives. John McDonnell should be utterly ashamed of his remarks and should withdraw them forthwith."
Health secretary Matt Hancock tweeted that Churchill "was one of the greatest ever to have lived".
Even fellow Labour MP Ian Austin made it clear he disagreed with McDonnell's comments by posting a picture on social media of a figurine of the wartime leader he keeps at home.
Austin Tweeted: "Look who takes pride of place on my mantelpiece in Dudley: a real British hero, the greatest ever Briton, the man who motivated Britain to defeat the Nazis and fight not just for our liberty but the world's freedom too."
The Daily Mail suggested that in recent years, Churchill's legacy has come under repeated attack by the hard Left, which accuses him of being a racist.
Last year, student Halimo Hussein, 24, and nine others went to the Blighty UK cafe in Finsbury Park, north London, which features a life-size Churchill figure, Union flags, model Spitfires and an air-raid shelter in its garden.
They chanted, "We have nothing to lose but our chains," and "Churchill was a racist".The Indian reaction to Churchill has not been taken into account.
For Tharoor, "this is a man the British would have us hail as an apostle of freedom and democracy, when he has as much blood on his hands as some of the worst genocidal dictators of the 20th century".
In Madhusree Mukerjee's book, Churchill's Secret War: The British Empire and the Ravaging of India during World War II, the author found him guilty of aggravating the effects of the Bengal Famine.The view of the historian Ramachandra Guha is that Churchill "was arrogant, he was an unconstructed imperialist, he had a bilious hatred towards Indian nationalist leaders but to call him a mass murderer and war criminal is pure hyperbole. As an historian I would not go that far."