Damage to Kherson dam revealed
Road over the dam was the last major crossing left to Russian forces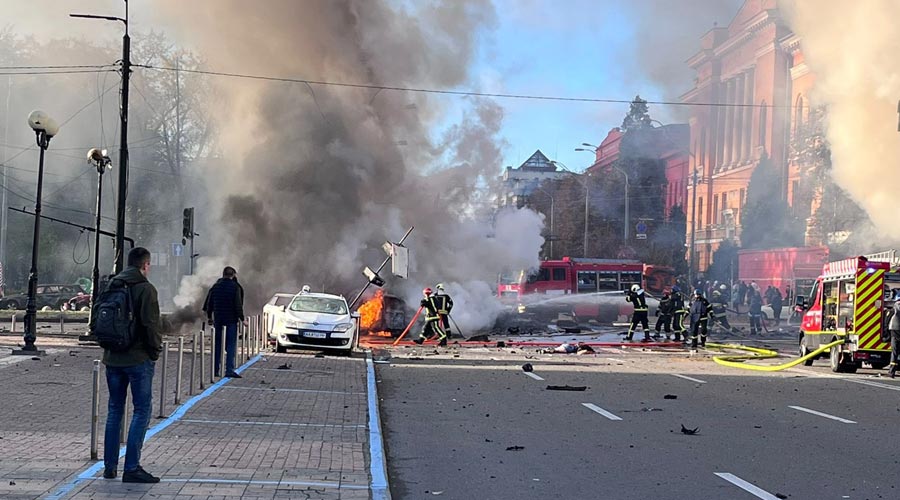 Representational image.
File Photo.
---
Kyiv
|
Published 13.11.22, 02:03 AM
|
---
After an explosion took down the last bridge over the Dnipro River out of the city of Kherson before dawn on Friday, Ukrainian officials and military analysts turned their eyes to new damage to a dam in the city of Nova Kakhovka, some 50 miles to the northeast.
The road over the dam was the last major crossing left to Russian forces. It is also a vital piece of infrastructure that holds back a body of water the size of the Great Salt Lake in Utah.
For weeks, the Ukrainians have warned that Moscow might damage the dam in a way to cause a mass-casualty event. Before its troops fled on Friday, Russia sought to stoke fear in Kherson by saying that Ukraine planned to blow up the dam.
It is not in the interest of either army to destroy the dam, military analysts have said, as it would have an impact on both armies, now on opposite banks of the river.
But satellite images show that the area around the dam suffered damage between Thursday and Friday, when Russian forces retreated to the east side of the Dnipro, abandoning Kherson and the surrounding territory on the west bank.
An image taken by the US satellite imagery company Maxar at 10:25am (local time)on Friday showed that three spans of both the road and the railroad at the northern end of the connecting bridge spanning the dam had been destroyed. Images from the previous day showed no damage.
It was unclear whether the dam's structural integrity or its sluice gates had been damaged. Nor could it be determined which side was responsible. Reports of explosions at or near the dam started circulating on the Telegram messaging app around 6:30am(local time). Maxar said images showed several other bridges that cross the Dnipro River had also been damaged after Russian troops withdrew.
Ukrainian strikes on small bridges over the dam's spillway had already partly closedthe route to vehicle traffic.
The dam's reservoir is crucial to the operations of the Zaporizhzhia Nuclear Power Plant, about 100 miles upriver.
(New York Times News Service)