Curfews can't quell violence
Major cities witness civil unrest overnight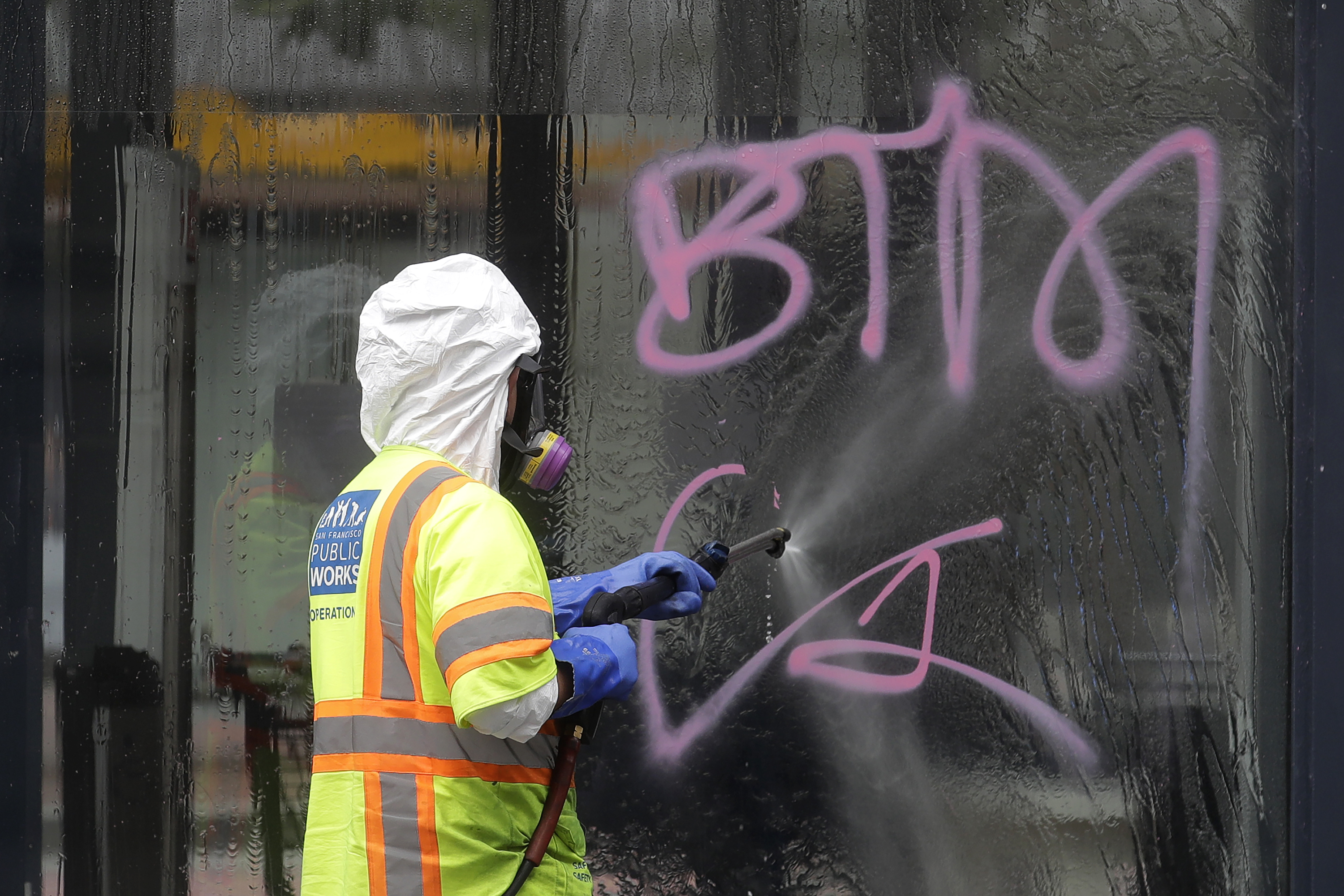 ---
---
Another night of outrage left stores looted and cars smouldering in many US cities on Sunday as curfews failed to quell violence that replaced peaceful daytime demonstrations over the death of a black man seen on video gasping for breath as a white Minneapolis police officer knelt on his neck.
In Salt Lake City, a man aimed a bow and arrow at protesters and was attacked by the crowd. Fires burned in the streets of Los Angeles. Protesters ripped apart an American flag in Raleigh, North Carolina. The police fired rubber bullets and tear gas in many cities.
In New York City, the police arrested about 350 people overnight and 30 officers suffered minor injuries. Mayor Bill de Blasio said police conduct was being investigated, including widely shared videos showing a police sports utility vehicle in Brooklyn lurching forward into a crowd of protesters who were pelting the car with debris.
Violence spread overnight despite curfews in several major cities rocked by civil unrest in recent days, including Atlanta, Los Angeles, Philadelphia, Denver, Cincinnati, Portland, Oregon, and Louisville, Kentucky. Protests also flared in Dallas, Chicago, Seattle, and Cleveland.
About 170 stores have been looted and some burned to the ground in St. Paul, its mayor said on Sunday.
While covering the protests in Minneapolis, two members of a Reuters TV crew were hit by rubber bullets and injured on Saturday night.
In response to the protests, Target Corp announced it was closing 100 stores, with about 30 in Minnesota.
Presumptive Democratic presidential nominee Joe Biden on Sunday called for protesters against police brutality not to turn to violence.